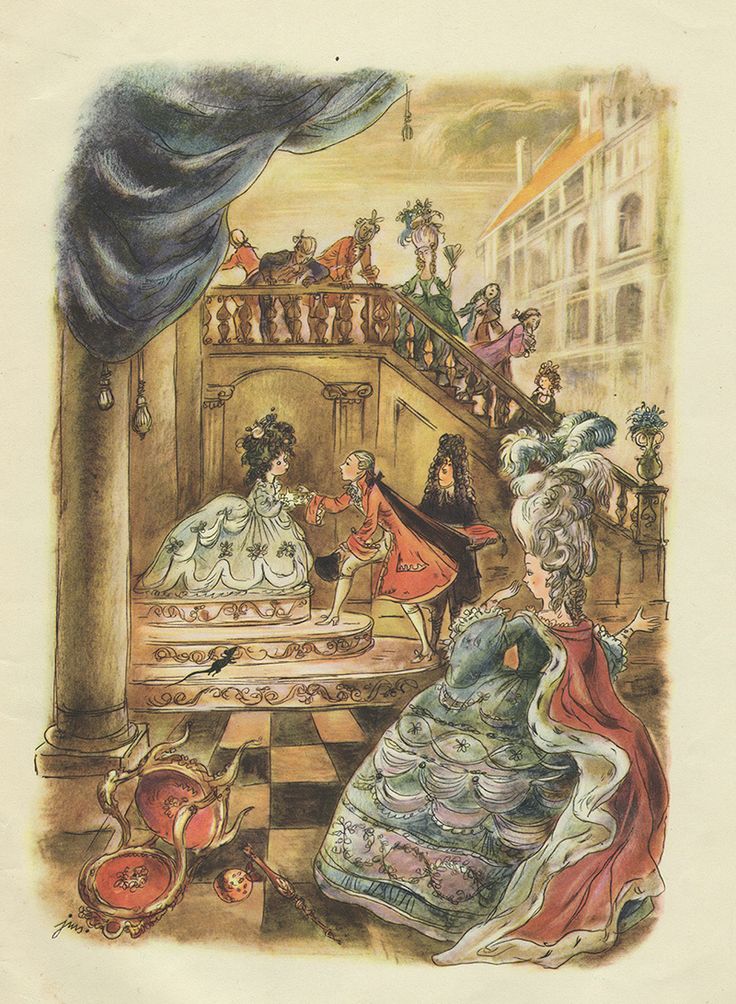 Release date of film: November 2, 2018; Run time: 1h 39m; Number of directors: Two; Non-exhaustive list of other movies with two directors listed: Menace II Society, Super Mario Bros., King Kong (1933), Singin' in the Rain, Poltergeist, American Splendor, Fargo; Where reviewer saw movie: AMC on West 34th Street, New York City; What the author ate while watching: leftover Halloween candy; Type of candy eaten: Twix bars; Size of candy eaten: fun-; Other things named Twix: reviewer's dog
Central Question: Why does Disney keep live-actioning its animated canon?
The first thing to note about Disney's The Nutcracker and The Four Realms is that it's not about retelling the original, 1816 story by E.T.A. Hoffman, but you knew that. The intent, it seems, is simply to Disney-ify "The Nutcracker," which was made by simplifying both Hoffman's story plus a later version by Alexander Dumas pere, into a ballet by the Russian choreographer Marius Petipa, director Ivan Vsevolozhsky and composer Pyotr Ilyich Tchaikovsky in 1892. It was this ballet which was subsequently imported piecemeal to America and remade (and remade and remade) into the phenomenon it is today. The modern Nutcracker is pretty much peerless as a theatrical production that Americans feel comfortable treating as a combination Santa sack and pre-recycling-era garbage bag: it's a law, it seems, that you can throw anything into the Nutcracker: it's OK. The ballet has had a zillion iterations, with different soundtracks, settings, and characters, usually reflecting local tastes. (In my hometown of New York City alone, yearly productions include the bedazzling, classic "Nutcracker" performed by The New York City Ballet at Lincoln Center; the modern dance of "The Hard Nut" by Mark Morris (in which the Stahlbaum family has been transported to the 1970s); The "Hip Hop Nutcracker" featuring MC Kurtis Blow, which features hip hop choreography and an electronic twist on the score; and "Nutcracker Rouge" by Company XIV, which is the ballet reimagined as a "baroque burlesque"). It's just one of the many remarkable things about this ballet—that otherwise, untouchably arty art—that it has come to serve as a distinctly American fun house mirror we are not afraid to jiggle until we see ourselves in it.
The Four Realms is not just Disney movie-ifying this elastic Nutcracker, though, it's Disney live–action movie-ifying, it, which is really kind of funny, given that the Nutcracker is a ballet, for God's sake. One would think you'd have to be crazy to try and out live-action ballet dancers breathing hard, sweating, on a stage, in front of your face. "Live–action" doesn't mean alive in this context. It means merely not animated.
Disney, if you weren't tracking it, is all about live–action these days. The Four Realms is just the latest of these ventures, a push to translate all of Disney's iconic animated stories this way. Beauty and The Beast came out last year, followed by the more recent Christopher Robin. Upcoming titles will include Dumbo, Aladdin, and The Lion King. This formula has been extremely successful financially: Alice in Wonderland (2010) made over $1 billion at the box office. The Jungle Book(2016) brought in similar numbers.
Maybe it's just my gloomy writerly brain, but I wonder if Disney might be live-action-ing its animated canon as part of a more calculated move. Maybe this effort is a push toward getting audiences used to live-action-ing as a choreographic gesture with its own intrinsic meaning, a mouse-sized dance step towards the live-action-ing of things that we wouldn't currently accept as live-action-able: a particular brand of granola bar, say, a video game, or a meme. Movies, in the future, won't need stories (or those pesky writers writing them). An audience's desire for entertainment could be satisfied by a visual process of watching unliving things made "alive."
You can forgive me, I hope, for such dark fantasies. The trailer for The Four Realms is "The legend you know has a dark side," and this movie was indeed a grim experience for me. The primary reason is simple: Disney butchered the score. I didn't realize how attached I was to hearing Tchaikovsky's music until I was subjected to experiencing it in "excerpts." The most painful of these was when I detected the strains of the Arabian dance ("Coffee"), but couldn't hear it because the Nutcracker and Clara were chatting over it. It was as if Disney took the squirmy toddlers I have sat next to at the ballet matinee, put them onstage, and made them stars.
My other main objection to the film is that Disney—perhaps fearing the Mickey associations that would come from a Mouse King villain—twisted Mother Ginger into that role. Mother Ginger is a bit of an outlier in the ballet, a shepherdess in an enormous hoop skirt whose ungainly entrance onto the stage serves as a bit of comic relief. A flap in the front of her skirt operates as a small door in which her many sheep/children emerge, in a sight gag akin to a clown car. (Aside: it is a testament to the wild visuals of The Nutcracker that it took me years to realize that the image on this flap, which looked, from my balcony seat, like nothing so much as a sketch of a hairy pudenda as executed by Robert Motherwell, was not, in fact, that: it's a Christmas tree).
In every iteration of the NYC Ballet version I have seen, Mother Ginger is played by a man. Leave it to Disney to kill that complexity, as well as any romance between the lovely interracial couple who are the movie's hero and heroine—the Nutcracker Captain and Clara, played by Jayden Fowora-Knight and MacKenzie Foy.
I could go on with my crabby complaints—Memphis jooker Lil Buck should have appeared as a real character and not just served as an inspiration for a CGI character's moves—but I think it's important to remember my own beliefs; to return to my Nutcracker faith. The Nutcracker, for me, is so fantastic because it not only allows for, it actually invites, exactly this kind of crazy remix. Even Disney can't fuck this masterwork up. And the more people who see the movie, maybe—and get a glimpse of Misty Copeland and Segei Polunin's ethereal dancing—the more people will seek out the ballet. The Nutcracker may appear beaten in this round, but it can't really lose. Like love itself, The Nutcracker is so big that even the Mouse King can't bring it down.