(1) Lana Del Rey, "Young and Beautiful," in The Great Gatsby, directed by Baz Luhrmann (Warner Bros.). I've seen this deeply empathetic translation of the novel—where you absolutely believe that people in the '20s were going wild for hip-hop: what else would they be dancing to?—every chance I've had (Paris, Berkeley, airplane), and I expect to be going back to it for years. I always see and hear something new, as with this song—gorgeous, but also acrid, like a rotting flower—or less the song itself, maybe, than the way it's threaded through the film, fading deeper into the background each time it surfaces, but never less than indelible, recasting whatever scene it inhabits, moving the characters closer to death each time.
(2) Finney Mo and His West Dallas Boys live at the River Club in Dallas, 1976 ("Finney Mo / River Club 2," YouTube). He had the noticeable "Shake That Thing" in Texas in 1963, but this underwater performance from 1976 is worlds away from any sort of conventional rock 'n' roll or R&B—it sounds like a secret tape Van Morrison kept as a magic lantern to rub when the spirit left him. The musicians slither along the riverbed; Finney rises every minute or so to call out what sounds like "blind robber blind" over and over. You realize there's going to be no story, except that the story—someone going nowhere, forever—is completely present in the slow scratching on the guitar, the thin, unspectacular sound of the saxophone. Does he really shout "Stackerlee!" at the end? The ordinariness of the life that's been described would be the real hell for the old legend.
(3) Neil Genzlinger, "Kids These Days: They're All Older Than 50" (New York Times, November 20, 2013). On a wave of unfunny sitcoms based on putative adults acting like sniggering thirteen-year-olds (The Millers; Brooklyn Nine-Nine; The Crazy Ones; Mom; Dads; Back in the Game; 2 Broke Girls; The New Normal): "Could it be payback for years of baby boomer boasting and self-glorification?
"Boomers have been boring every generation younger than they are for decades with their constant babble about Woodstock, Vietnam, flower power. They have, subtly or overtly, let every subsequent generation know that its music, books, movies and life experiences are inferior," Genzlinger writes. "The younger generations have choked this down quietly, biding their time. As these generations take over the making of television and become the desirable demographic for advertisers, boomer-age characters are paying the price, and older-than-boomer ones are also being swept up in the retaliation frenzy, a sort of collateral damage. It's open season on anyone 55 and above.
"This is the ultimate revenge. Because while someday everything this older cohort holds dear will have been forgotten or undone by revisionist historians, television portrayals will live forever on DVDs and in cyberspace. A century from now, youngsters in history class will sum up the lives of everyone who had gray or graying hair in the second decade of the 21st century with: 'Oh, yeah; those were the people who were obsessed with their bowels and couldn't work a smartphone.' Then, after a pause, they'll add, 'Kind of sad, really.'"
Or, as Howard Hampton reported a week after Genzlinger's piece appeared, "I came upon a listing for Jon Anderson, formerly of Yes, playing a solo gig in Miami Beach—the early show, being 6 p.m. Immediately the Seinfeld episode came to mind: Jerry goes to dinner with his parents in Boca at 4:30 so they can get the 'Early Bird Special.' That's apparently where all the old Yes fans have retired… Pre-concert dinner with the Seinfelds and Costanzas: Frank Costanza: 'I'm tellin' ya, damn it, "Owner of a Lonely Heart" was the BEST THING THEY EVER DID!!' Morty Seinfeld: 'Get outta here, you're crazy, Tales of Topographic Oceans still rules!'"
(4) Angels in America, "The Corpse," from Split Cassette with Weyes Blood (Northern Spy). Scary, beautiful, with the mood pushed by the tinny sound of a woman laughing only seconds in, then electronically lowered male and female voices: the dreams of the undead. It goes on for nearly seven minutes, words taking shape only occasionally. Odd, decaying sounds trace melodies in washes of echo and distortion. Until a trackable rhythm—which in this context might as well be from a Disney cartoon—takes over after five minutes, you float on this music. At least one person has heard it as a perfect soundtrack to Michael Lesy's Wisconsin Death Trip; for me it's playing behind Charlotte Gainsbourg stamping naked through the blasted landscapes of Lars von Trier's Antichrist.
(5) Lady Gaga, "Do What U Want" with R. Kelly, from Artpop (Streamline/Interscope Records). Not as fierce on record as on Saturday Night Live last November—less abandoned, with less of a sense of drowning in pleasure, the pleasure you could see in her face of having made it to the top and knowing she belongs there, plus there's no aural equivalent of watching Gaga and Kelly acknowledging each other as equal sex gods—but this may echo on the radio, in the ether, for a long time.
(6/7) Vania Heymann/Interlude, "Like a Rolling Stone" video (bobdylan.com) and Øyvind Mund of Gylne Tider, "Let It Be" video (sabogatetimes.com). Jay Lustig of New Jersey's Star-Ledger got it right on the Dylan production: "A concept right out of 'The Twilight Zone.' You're watching TV, but no matter what channel you turn to—a news show, a cooking show—whenever someone speaks, all you hear is Dylan singing 'Like a Rolling Stone.'" There's something faintly repulsive about it, something inhuman, something that would never occur in real life, like synchronized swimming. But the "Let It Be" video, a Norwegian tribute to '80s and '90s TV stars mouthing various renditions of the Beatles song as they're gathered on some computerized beach—what seems like scores of them, starting off, in some semblance of rationality, with the likes of Roger Moore, Jason Alexander, Josie Bissett, Corbin Bernsen, and George Wendt, then edging into the less-likely with a hideously mugging Katarina Witt, then going straight over the cliff with a demure Tonya Harding, identified as "Skater in Trouble" and wearing a T-shirt reading CAN YOU SEE ME NOW—is a horror of a very different order. At nearly six minutes it's an invitation to suicide: what other rational response is there to watching Philip Michael Thomas as the most embarrassing air-guitarist in creation? Or Judd Nelson doing nothing at all? Or Peter Falk brought back from the dead to stand on the beach with Kathleen Turner, Sheryl Lee, and Daryl Hannah, none of whom should ever have had to sink so low?
(8) Cat Power, Masonic Temple, Brooklyn (November 14, 2013). Eric Dean Wilson writes from New York: "It was a raw-nerve performance. Everything suggested a ritual undoing of the 2012 Sun album and its tour, which left Cat Power—aka Chan Marshall—awash in an electronic, beatdriven sound. Here she bounced between what she called a Craigslist-buy guitar and a candlelit piano, and the shuffle caught the atmosphere of the night: halfway between a basement and a chapel. She flowed from song to song without any intentional break, except to adjust the monitor levels, which never satisfy her, or to ask the audience whether they worked in education. The audience clapped wildly at that, but Marshall insisted: 'I'm not talking about parents who have children—is anyone in education?' A few people laughed. When she didn't get an answer she picked up without any further comment, playing the neck of her guitar with one hand so it appeared to hover in midair while she crooned. She rambled broken anecdotes with no beginning or end, and suddenly spun herself and the audience into a trance. Without announcing her final song, she muttered a few unintelligible words, bowed, and was walking offstage before anyone realized it was over."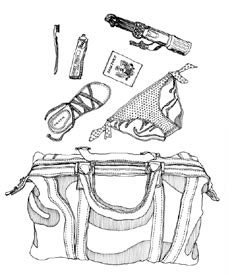 (9) David Cantwell, Merle Haggard: The Running Kind (University of Texas Press). A clear, unflinchingly critical hearing of the songs—that is, in Cantwell's pages they are creative acts, not real, disguised, or fake autobiography— and that lets the songs go anywhere: a subtle yet flesh-andblood class analysis, an argument against the authenticity argument, and when the focus is precisely on how a song felt its way into its own skin, its own body, you always want more. "The recording Merle and his Strangers made of 'Hungry Eyes,'" Cantwell writes, "is a musical adjunct to, and the artistic equal of, 'Migrant Mother,' the photograph that Dorothea Lange took of Florence Thompson in 1936. The women in both works, Lange's 'Migrant Mother' and Haggard's 'Mama,' document an internal war between pride and inferiority, dignity and shame." If Cantwell often can't get music onto the page, he can make you need to hear every song he writes about.
(10) Sundown Songs, Like a Jazz Band in Nashville (Sundown Songs, 2008). This is a New Orleans street band that may or may not still exist: the flood song "Here It Comes," from their 2009 album Far from Home, might be their truest testament. But the earlier album cuts more deeply. With irresistibly pretty acoustic guitar playing throughout, and sometimes a clumsy, strummed guitar that's just as evocative, it calls up an Old West people carry with them after the Old West is gone: "Let Em Talk" has the feeling of Butch Cassidy in a Wyoming bar sometime in the 1920s, or Neal Cassady in a bar in San Pedro in the 1990s, trying to get people to believe he's who he says he is. "I've stained the world, in ten thousand ways. / I've stained up your sofa, for ten thousand days," the guy testifies, holding himself up with both hands, as if that's enough work for anyone.
Thanks to Ashawnta Jackson, Anna Witiuk, Ari Spool, and Luke Wiget.