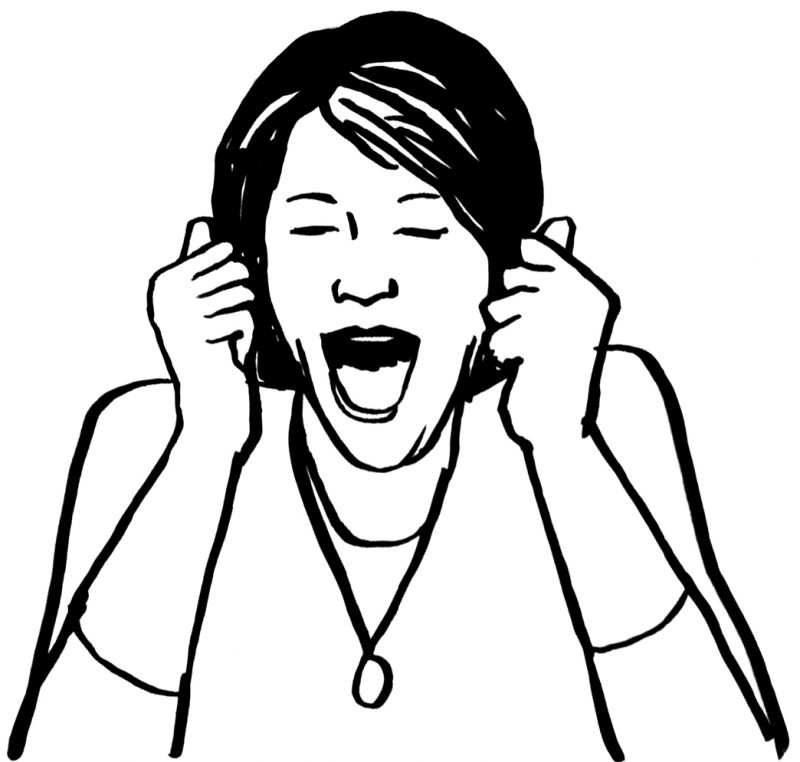 (1) PJ Harvey, Let England Shake (Vagrant/Island/Def Jam). It's shocking to realize that her first album appeared nineteen years ago. While from one record to the next radical leaps alternate with at least one step back, from Dry to Rid of Me to the quicksand of 4-Track Demos, from To Bring You My Love to the bottomless Stories from the City, Stories from the Sea to Uh Huh Her to A Woman a Man Walked By with longtime collaborator John Parish—never mind the bootleg Blind Peggy Death—her sound has traveled with such immediacy, such an insistence that what you're hearing is happening now, that notions of time, career, progress, or decline are meaningless.
Here her voice feels higher, damaged. The back-and-forth with Parish (guitar and percussion, saxophone and trombone) is more delicate than ever; notes feel as if they're reaching for each other and barely missing. But the deep-blues pessimism that has driven Harvey all along finds a field so stark you can't not picture it. The terrain the songs claim—a country used up, "damp filthiness of ages," acres of corpses, "arms and legs were in the trees"—lets you imagine Harvey started out to create a soundtrack after the fact to Children of Men—the sounds coming out of her mouth feel like Clive Owen's face looked—and then decided to remake the whole picture instead. While ending one song with a line from "Summertime Blues."
(2) Kathleen Hanna, "Smells Like Teen Spirit," Joe's Pub, New York (December 15, 2010, YouTube). As she goes on at length with the story of how she named the song, which she later found herself stripping to—it's a stand-up routine, starting with graffiti on a fake teen-pregnancy center, graffiti on a bedroom wall, and then "one of those hangovers where you think that if you walk in the next room there could be a dead body in there?"—both glee and suspense take over the room. It's the suspense of someone describing how history was made, which is to say describing how it might not have been; it's the glee of having been in the right place at the right time, and for once saying exactly the right thing. When Hanna finally begins to sing the song itself in her little-girl voice, and the hairs rise on the back of your neck, you can feel them one by one.
(3) Low Anthem, Smart Flesh (Nonesuch). A lot of people hear worry and trouble in Arcade Fire and the Decemberists, but all I find are bland, warming voices reassuring the listener that somebody cares. On their fourth album, this Providence quartet—whose Myspace profile lists its genre as "Comedy/Minimalist/ Psychedelic," which is as helpful as "Harry Reid/Patsy Cline/Humphrey Bogart" might be—goes for the nihilism of real art: saying what you want to say without wondering if it's going to do anybody any good. " Boeing 737" opens with a flurry of thrilling noise and a tale so lacking in piety you start playing the movie it calls up before the first verse is half over. "I was in the air when the towers came down / In a bar on the 84th floor," the singer says, like a drunk in another bar who's told this story so many times he actually believes it. But two tracks earlier, in "Ghost Woman Blues," the singer has already convinced you that the ghost he saw in the cemetery wasn't a ghost at all, that both the woman and the song might be two hundred years old, and by now you're ready to believe anything.
(4) Vladimir Putin, "Blueberry Hill" (December 11, 2010, YouTube). Phil Bronstein, San Francisco Chronicle, January 10: "In front of a fawning crowd, including Hollywood celebrities, Putin charmingly sang 'Blueberry Hill.' It reminded me of those Adolf and Eva home movies at Berchtesgaden, laughing and playing with their German shepherds." Or, as Eva, a big Al Jolson fan, liked to do, dressing up in blackface.
(5) Gang of Four, First Avenue, Minneapolis (February 12). In front of an unfawning but enthusiastic crowd whose ages, from twenties to sixties, matched those of the four onstage—founding members Andy Gill and Jon King in their mid-fifties, new members Tom McNiece and Mark Heaney in their forties and thirties but appearing much younger—the strongest performances were physical epics. Compositions that were once tied to specific social or political circumstances—"Armalite Rifle," about torture in Northern Ireland in the 1970s, or the stop-time, spoken " Paralysed," about mass unemployment and forced redundancy under Margaret Thatcher in the 1980s— reemerged as basic, general, borderless tales, to be told around the campfire of a show like this one. "Do As I Say," from the band's recent Content, was a hysterical, then implacable acting-out of an all-pervasive tyrannical madness. These songs and others went on and on, as if for each number the writers had forgotten to include a way out. It was one long analysis; the cheering was loud after the first encore and louder after the second.
(6) Antietam, Tenth Life (Carrot Top). As the leader of this undefeated New York trio, singer and guitarist Tara Key has never pulled her punches, but never have they landed so fiercely, and with such grace, as they do here, six songs in. "Clarion" is an instrumental, a melody building on its own lyricism, all sunsets and sunrises, until it fades into "Better Man," where it reveals itself as a fanfare, because this is the song— relentless, confident, triumphant, every swagger earned and paid for a hundred times over—you didn't know you were waiting for.
(7) Social Distortion, Hard Times and Nursery Rhymes (Epitaph). Over nearly twenty years this Southern California punk band—led by Mike Ness, who sometimes comes across as the bad seed of namesake Eliot—hasn't come close to making a poor record. This is staggering.
(8) Howard Jacobson, The Finkler Question (Bloomsbury). "After more than a dozen years roaming the ghostly corridors of Broadcasting House in the dead of night, knowing no one was listening to anything he produced—for who, at three o'clock in the morning, wanted to hear live poets discussing dead poets, who might just as well have been dead poets discussing live poets?—he resigned."
(9/10) Platters, "Smoke Gets in Your Eyes" (Mercury). Released in 1958, just months after Eddie Cochran's "Summertime Blues," it's drifted through its own haze ever since, now for a long moment hovering over Michelle Williams and Ryan Gosling for the awful sex scene in Derek Cianfrance's Blue Valentine, until the music fades away and dies as the sex does. Bryan Ferry covered the Platters' version—the composition goes back to the 1930s—in 1974 for Another Time, Another Place, trying to get underneath the Platters' soaring, heroic embrace of the song, to find a smaller song inside of it. Sneaking in behind the closing credits in Sofia Coppola's Somewhere, his version is gorgeous, threatened, a heart exposed, and for a verse or so he's allowed to say everything the movie can't, or more likely won't.
Thanks to Daniel Marcus