I. OCCUPY FROMMER'S
The Hawaiian history that plays through headsets on the buses that shuttle tourists between the shops, hotels, restaurants, and beaches on Oahu is predictably bland, defanged, and heavy with half-truths. During the winter of 2011, I wrote such toothless audio tours for a popular tourism company. A typical paragraph might begin:
Even hula has its heroes. Early missionaries to the Hawaiian Islands discouraged the dance for being too sexy, but, lucky for us, the fun-loving last king of Hawaii, King David Kalākaua, kept the hula alive in secret. In addition to preserving the hula, King Kalākaua took a trip around the world, and wrote "Hawaiʻi Ponoʻī¯" ("Hawaii's Own"), which later became the state song. But Kalākaua's most visible achievement was the construction of the stunning 'Iolani Palace on our left—the only royal palace built on U.S. soil. Flanked by palm trees, this shining example of Hawaiian renaissance architecture was built at the astronomical (for 1882) cost of $300,000. Don't miss a stop at the regal coronation pavilion, located on the palace grounds. King Kalākaua ordered the palace's furniture from Boston, and Princess Lili'uokalani, King David's sister and heir, was the last Hawaiian monarch to live here.
There's more to Kalākaua and Princess Lili'uokalani's story than most tours imply. A group of white businessmen and descendants of missionaries deposed the monarch in 1893, leading to the United States' annexation of Hawaii. These businessmen later imprisoned the princess in the palace, claiming she was behind a counterrevolutionary plot that would have restored her to power.
"Too controversial," my project manager wrote in the comments. "Let's just say she lived here."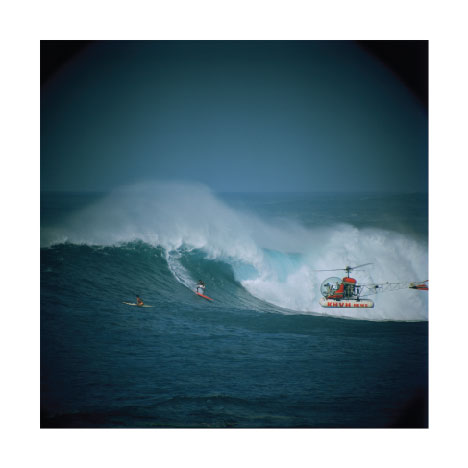 I soon learned that paying my rent by writing for Hawaii's tourists meant each story had to be carefully finessed to minimize any controversy or potentially depressing details. According to the history we produced, nothing bad had ever really happened in Hawaii—except possibly for Pearl Harbor, though we even tiptoed around that; after all, in 2010, 1.2 million Japanese tourists spent nearly two billion dollars in Hawaii. The standard tourist narrative downplays or disregards disease epidemics, violence against native Hawaiians, and movements for native sovereignty. Because who wants to be reminded they're taking a holiday on illegally annexed land?
The whitewashed versions of local history celebrating the welcoming Hawaiian culture, ethnic diversity, and natural beauty don't simply dominate the tourism industry. They've been accepted chronicles of the islands in film and on TV, and were taught in local and mainland schools for much of the twentieth century. Today, a movie like The Descendants at least acknowledges the complicated history that left a few people in control of most of Hawaii's land, and many popular guidebooks describe the collapse of indigenous rule as a result of certain monarchs' poor choices and American colonialism. Hawaiian schools and universities teach rich ethnic-studies curricula of local history, mythology, culture, politics, and art. However, the fact remains that of the seven million tourists who visit the islands each year, a huge number will experience Hawaii as a Polynesian Disneyland, a place staffed and populated by smiling hula girls ready with leis and hollowed-out pineapples filled with rum.
For around a thousand years, Hawaiian kings and chiefs—known as ali'i—controlled the land, and access was determined by social order. As the Hawaiian monarchy adopted a constitution and began to democratize in the 1830s and '40s, a series of land-ownership laws called "the Great Mahele" made it possible for private citizens to own property on the islands for the first time. The Great Mahele was intended to provide a substantial amount of land for Hawaiian commoners, but the concept of property ownership was alien to Hawaiians, and only about 1 percent of native Hawaiians ended up being able to take advantage of the law. American entrepreneurs and industrialists managed to acquire land that would become hugely lucrative sugar, pineapple, and coffee plantations, and 70 percent of native Hawaiians found themselves landless by the end of the nineteenth century.
King Kalākaua, who began his reign in 1874, was a Hawaiian nationalist as well as a reckless partier (they called him "the Merrie Monarch"). He defended traditions such as the hula from the attacks of American missionaries, who disapproved of and suppressed whatever they felt was irreligious or amoral. Unfortunately, the king's heavy drinking and reckless spending were what probably left him vulnerable to a power grab by a group of white businessmen calling themselves "the Hawaiian League." The Mahele had made it possible for these men to make or inherit obscene amounts of money from pineapple and sugar plantations. In 1887, the league forced Kalākaua to sign away most of his power, some say at gunpoint. A cadre of Americans with growing financial interest in Hawaii held Kalākaua's sister and successor, Lili'uokalani, in the palace under house arrest for eight months after a counterrevolutionary group of native Hawaiians attempted to restore her authority as sovereign. Among these American businessmen were James Dole, founder of the Dole pineapple plantation (where tourists can now lose themselves in the world's largest garden maze), and his cousin Sanford Dole, who then became interim president of the Republic of Hawaii. Activists for native sovereignty held several twentieth-century protests of the monarchy's overthrow at 'Iolani Palace; in 2008, a group of native Hawaiians managed to lock the gates to the palace. To these activists, Hawaii never should have become part of the United States.
When I was working in Honolulu, a trolley ride down Ward Avenue between the Ala Moana Shopping Center and another nearby shopping mall, Ward Centers, offered views of the ocean and a sprawling tent city of homeless people (until they were evicted later that year). To distract riders from the encampments, tourist companies offered flowery narratives of Hawaiian royalty, folklore, and legend, generously sprinkled with innuendo about sexy hula girls and tropical beverages.
Winter is big-wave season on Oahu's North Shore—on the radio, on the bus, in bars and restaurants, everyone was talking about "the Eddie," a surf competition named after big-wave surfing icon Eddie Aikau, which only takes place when the waves at Waimea Bay are consistently breaking at over twenty feet. After I'd spent a deadening series of days composing pro-imperialist schlock for tour buses, Aikau's story captured my imagination. His life seemed to epitomize the tension between Hawaii's often-violent struggle against cultural interlopers and the popular image of a lush paradise for western recreation and consumption. Neither tour guide nor separatist, Eddie embodied the oppositional forces of tourism and resistance. Through his friendships, his surfing, and his ill-fated voyage across the ocean in a canoe, Eddie attempted to reconcile Hawaii's cultural heritage with the aftermath of colonial destruction on the islands.
II. BEACH CONSCIOUSNESS
Eddie Aikau was born in 1946, and grew up with his five siblings in a Chinese graveyard in Pauoa Valley, on Oahu. Hawaiians of Chinese ancestry have lived in Hawaii for more than two hundred years, though most showed up in the mid-to-late nineteenth century to work on booming sugar and pineapple plantations. Pops Aikau and his kids maintained the cemetery grounds, digging up old bones and placing them in a mausoleum. The close-knit Aikau family spent most of their free time in the ocean. Diving, fishing, and paddleboarding animated a day-to-day existence of near poverty. As they became more proficient in the waves, Eddie and his brother Clyde started surfing with the native Hawaiian beach boys who partied with tourists and flirted with divorcées on the pristine beaches of Waikiki.
Hawaiians have been surfing for more than a thousand years. There are legends and prayers dedicated to surfing, and the practice deeply influenced and reflected Hawaiians' social status. In Waves of Resistance, a groundbreaking study of the relationship between surfing, Hawaiian identity, and the movement for native sovereignty, historian Isaiah Helekunihi Walker identifies a "culture of respect and exchange" on the beaches of Hawaii. For hundreds of years, how one behaved in the surf defined one's place in society. Surfing brought prestige and generated community. A poor kid living in a graveyard could make a name for himself by holding his own in ocean breaks. Pops Aikau knew this, and convinced a local teacher and activist named John Kelly to take Eddie surfing on the winter swells at Waimea Bay.
Though the ocean is placid and family-friendly during the summer months, winter swells on the island's North Shore are about as welcoming as a New England blizzard. Originating from storms in the north Pacific Ocean, the waves at Waimea Bay, one of the fifty-one beaches covering the North Shore's eleven miles of shoreline, may not be the world's biggest, but, measuring from the face of the wave, they reach heights of more than twenty-five feet. From behind, they're taller than four-story buildings. These were the waves that would come to define Eddie as a surfer.
A Hawaiian-born haole (a common but difficult-to-translate word that essentially means "foreigner," and effectively means "white person"), John Kelly was a fierce visionary activist for environmental justice in Hawaii. He and a coalition of young surfers led Save Our Surf (SOS), an organization that epitomized the connection between environmentalism and surfing. The group waged high-profile battles against land developments that threatened to destroy local surfing and fishing. In particular, it opposed extensive coastal land grabs by Dillingham, a corporation founded by descendants of missionaries who drained the buggy Waikiki wetlands that had once held fish ponds and rice paddies, beginning the process of transforming Waikiki into the tropical shopping mall that it resembles today. In 1971, SOS occupied the state capitol building to protest these developments. It also defended native Hawaiian families against the threat of eviction. In its thirty years of activism, the group managed to win thirty-four major environmental victories against corporate powers in Hawaii, at one point thwarting a fifty-six-million-dollar Dillingham project to dredge and fill reefs around eastern Oahu for a highway.
Driving through pineapple fields on the way to the North Shore, Kelly gave informal history lessons to Eddie and another young Hawaiian surfer, Sammy Lee. He told them how a few rich white landowners had exploited the Great Mahele, creating plantations and building resorts for tourists. The beach had been a refuge for Eddie, but, like many Hawaiians during the 1960s, he was becoming aware of the impact that annexation and statehood had had on native traditions. It's impossible to know for sure how many Native Hawaiians lived on the islands at the time of first contact with British explorers, in 1778, but historians estimate that before Cook arrived there were around five hundred thousand. By 1890, disease, wars between islands, and poverty had reduced the number to a mere forty thousand. The history Kelly taught the younger surfers contradicted the story of a conflict-free annexation and statehood they'd learned in school. The reality was grim. The U.S. military was testing weapons on the island of Kaho'olawe; sugarcane and pineapple plantations had replaced diverse, sustainable agriculture that preserved the scarce freshwater supply; Hawaiians were subject to the rule of a government based nearly five thousand miles away. As Kelly drove Eddie and his friends past Hawaiian valleys and mountains toward its beaches, they began to comprehend how Hawaii had been transformed into America.
III. RIP, TEAR, AND LACERATE
Eddie couldn't have been further from the mainland surfer stereotype of a bleach-blond show-off with a stoner drawl. In Eddie Would Go, a lovingly reported and extensive account of Eddie's life (and a source for much of the biographical history in this essay), the writer Stuart Holmes Coleman draws an affecting portrait of Eddie as a deep, shy, and quiet person. He was short, with shaggy dark hair—a kid in a red swimsuit with matching Hobie board. In pictures, Eddie often seems to be staring past the camera. He was already hooked on the surf at Waimea Bay when, at twenty-two, he and another big-wave surfer, Butch Van Artsdalen, were hired to be the first lifeguards on the North Shore. Today, during the winter swells on Waimea, lifeguards on Jet Skis patrol just past the break, and yellow tape restricts dangerous sections of shoreline. Beachgoers respect the lifeguards' authority. In the '60s, however, swimmers regularly drowned at Waimea in the powerful current and unpredictable waves. Coleman writes that Eddie would let overconfident swimmers toss in the surf before rescuing them, so they'd leave the ocean with the necessary amount of fear and respect—what he called "the Aikau method of lifeguarding." But no one drowned on his watch.
Eddie continued to grow as a surfer, placing well year after year in the Duke Classic. Named after Hawaiian surf icon Duke Kahanamoku, it was one of the only invitational surfing competitions in Hawaii at the time. But Eddie's style of smooth, graceful turns and long, fluid rides began losing favor to a new approach. A group of Australians who had recently "discovered" the incredible surf in Hawaii pioneered a much more aggressive style of surfing, which they called "rip, tear, and lacerate." The Australians were closely affiliated with the International Professional Surfers (IPS) organization, which had formed in 1976, and together they hoped to monetize surfing and bring the sport worldwide recognition. For these surfers, legitimizing the practice meant engaging in cutthroat competition and domination of the waves.
In 1976, a lanky young Australian named Wayne "Rabbit" Bartholomew published an article in Surfer magazine called "Bustin' Down the Door," in which he praised the "spontaneous direction changes" and "radically carved faces" of this burgeoning style of surfing. Rabbit argued (in a largely unintelligible 1970s surfer dialect) that the surfing innovations of 1976—as opposed to the native surfing tradition of the past thousand years—would be what finally brought respect to surfing as a sport. "The development of modern-day surfing is a bitchin' example of 'the extended limits principle,' and it is still a fairly young trip," Rabbit wrote. "When surfing became a popular pastime roughly twenty years ago, the objectives and directions were quite basic, as the pure novelty of riding waves was in itself a breakthrough and a stoker." To native Hawaiian surfers like Eddie, the notion that surfing in 1976 was "young" and "basic" was more than just laughable; it was insulting.
Rabbit and his compatriots' naive arrogance regarding surfing and its provenance enraged locals. During the winter of 1977, a group of Hawaiian surfers swam out to the break at Sunset Beach and assaulted Rabbit, holding him underwater. Back on the beach, they told him to leave the North Shore for good. Rabbit may have "busted down the door," but he clearly wouldn't be moving in anytime soon. Terrified, Rabbit and his friends hid out in a room at the Kuilima Resort, taking turns keeping watch with a tennis racket in hand for self-defense.
Rabbit and another Australian, Ian Cairns, spent several weeks this way, until Eddie decided to pay them a visit. Stuart Coleman describes a scene in which Eddie sat with Rabbit and Cairns in their hotel hideout and held forth on the history of Western exploitation of Hawaiian land and culture. Surfing was the sport of Hawaiian kings. The Australian aggression and colonial attitude in local surf spots were unwelcome echoes of the violence that Hawaiians suffered during the nineteenth century. Rabbit, terrified of the angry locals and desperate to get back on the beach, repented.
Eddie scheduled a meeting between the Australian and local surfers. Tensions ran high, but the two parties managed to make amends. Eddie had become an educator, raising consciousness to forge a more equitable coexistence on the beach.
The same year surfers beat up Rabbit, a Hawaiian surf club called the Hui o he'e nalu—"Wave Slider Club"—began holding meetings in a house at Sunset Beach. Motivated by cultural pride and grievances against haole, the Hui wanted self-determination and tradition to prevail at popular surf breaks. The particulars of Eddie's relationship to the Hui are somewhat unclear—in Eddie Would Go, Coleman never links Eddie to the group explicitly. However, a 1987 Honolulu Advertiser article claims Eddie's father, Pops Aikau, founded the Hui. Isaiah Walker also suggests the Aikau family played an integral role in the group's formation. Whatever the case, conflicts between haole surfers and native Hawaiians continued to escalate throughout the late '70s.
International Professional Surfers was run by a notoriously mercenary haole surfer named Fred Hemmings, and the organization infuriated the Hui when it secured a permit from the city for an invitation-only contest and blocked access to the water. In 1977 and 1978, Hui members disrupted these competitions. Surfer Moot Ah Quin told Walker that IPS felt "the permits gave them the right to chase guys out of the water… when they started to do that, the braddahs would paddle out, brah. They would paddle out and sit in the lineup. And there is nothing you can do… but they not only going paddle out and sit down. Brah, they goin' start cracking guys if you tell [them] to move, you know. And they did."
In addition to leading these incidents of direct action, the Hui also got to work in the community, cleaning up beaches and hosting fund-raisers and events for locals and young surfers. Responding to pressure to share the proceeds from the contest with locals, IPS hired the Hui as security and lifeguards at surfing events. Like Eddie, they knew the water and kept people safe.
In 1987, Hemmings broke ties with the Hui. He was serving as a Republican in the Hawaiian House of Representatives, and had been elected on a criminal-justice platform. He claimed those security and lifeguarding jobs came about through extortion. Hemmings identified Pops Aikau as the organization's leader, and accused the group of "crime and corruption." That same year, the Advertiser ran stories on the Hui o he'e nalu, calling it a "North Shore terrorist" group. The stigma's been hard to shake. In 2009, the New York Times described the Hui's "Mafia control of the surf," and reported regular "beat downs" that occurred on North Shore beaches.
Stories of native people's violent resistance are especially threatening to foreigners with a financial interest in controlling local land and earning profit from recreational events such as surfing competitions. The Hui were not docile; they'd been overlooked, and their fury felt justified. This anger threatened powerful locals, who labeled the Hui thugs, terrorists, enforcers, and criminals.
IV. STAR OF GLADNESS
When Eddie finally won the Duke, in 1977, it was the fulfillment of a lifelong dream. Duke was Eddie's hero. For both men, surfing was an expression of cultural identity, as well as a way to earn respect in Hawaii. "He was not trying to risk his life or defy death," Eddie's wife, Linda, told Stuart Coleman. Winning the Duke, she said, was "a way for him to feel worthy. He wanted to achieve something for the Hawaiian people."
There are clear similarities between Eddie and Duke, but while Duke branched out from surfing to act in Hollywood movies such as Hula, The Pony Express, and Old Ironsides, playing roles like "Indian Chief," "Hawaiian Boy," and "Pirate Captain," and later became the sheriff of Honolulu, Eddie's life outside surfing took a more anticolonial turn. As part of a thriving Hawaiian renaissance movement during the 1970s, Hawaiians protested militarization and war, celebrated indigenous art and traditions like hula, and demonstrated a surge of pride in their cultural identity. Eddie embraced it. In 1977, one of the most visible symbols of this cultural and political moment was Hōkūle'a ("Star of Gladness" in Hawaiian). A sixty-two-foot, eight-ton, double-hulled canoe built in the manner of ancient Polynesian vessels, Hōkūle'a was the brainchild of Ben Finney, a haole anthropologist at the University of Hawaii; Herb Kane, a Hawaiian artist; and Tommy Holmes, a local beach boy. Anthropologists had claimed for decades that ancient voyagers from Polynesia—over one thousand islands of genetically and culturally related people scattered across the south and central Pacific—arrived in Hawaii after their boats accidentally drifted there. This theory relied on the racist belief that ancient Polynesians weren't sophisticated enough to have made these voyages intentionally. The three men formed the Polynesian Voyaging Society in 1973 and began constructing a vessel that would prove that Polynesians, likely from Tahiti and the Marquesas, had intentionally navigated boats across twenty-five hundred miles of ocean over fifteen hundred years ago.
The inaugural voyage to Tahiti, in 1976, was marred by power struggles, temper tantrums, and racial tensions. Despite these conflicts, Hōkūle'a became a rallying point for thousands of Hawaiians. Eddie wanted in. Because of his status as a waterman and lifeguard, he was selected to be part of the crew for the boat's second voyage to Tahiti, in 1978.
Captain Dave Lyman and navigator Nainoa Thompson had second thoughts about leaving when the forecast promised thirty-five-mile-an-hour winds and eight-to-ten-foot swells in the channel. But ten thousand well-wishers had gathered to celebrate the launch, and at sundown on March 16, 1978, Hōkūle'a left Magic Island and headed through the Kealaikahiki Channel toward Tahiti.
That night Hōkūle'a rode fifteen-foot swells. The boat began listing from water leakage, and eventually stopped dead in the water. The panicked crew huddled to one side of the craft in an effort to balance out the lilt of the boat with their weight. Around midnight, a rogue wave capsized the canoe, tossing the crew into the water and destroying their radio. The crew clung to the boat. Waiting to be spotted by a plane, they drifted farther from the flight patterns between the islands. Huge swells hammered the vessel. Less-seaworthy members of the crew were seasick and exhausted from exposure. Eddie eventually asked if he could paddle his surfboard nearly twenty miles to the island of Lāna'i for help. Captain Lyman refused until, seeing no other option for rescue, he gave Eddie permission to go.
Nainoa Thompson remembers Eddie putting on a lifejacket, "and then he paddled off. And I swam out to him. I was so conflicted with this idea. We're tired, we're somewhat in shock, we're in denial. Emotionally, it was an extremely draining situation. But he was like a miracle man—he could do anything. So if he says he could go to Lāna'i, he's gonna go."
Tours and guidebooks tend to present admirable historical figures as statues—static, immobile, their good deeds and bravery things of the past. Visitors sit on the bus, or the beach, admiring these surfers, but they often miss the real message—the messy, sometimes-depressing story of conflict that defines the place they've gone for an exotic escape. Tourists don't need to adopt local customs to honor the history of their destination. But they do need to make an effort to learn about them.
Today, Eddie Aikau's legacy is commemorated in the Quiksilver in Memory of Eddie Aikau, the surfing contest I first learned about when I was working as a tour-guide writer. The competition takes place on Waimea Bay on a day when waves are consistently over twenty feet tall. When the Eddie is on, thousands head to the North Shore to watch surfers climb and descend these rushing walls of water. At the first Eddie competition, in 1985, the surf was especially forbidding. Surfer Mark Foo insisted on paddling out, telling contest organizers, "Eddie would go." Nearly thirty years later, this tribute to Eddie's fearlessness is emblazoned on T-shirts and bumper stickers across the island, universalizing Foo's sentiment: "If Eddie would go, then so will I." A visitor to the North Shore can find Eddie's legacy in the protest banners on lawns that decry "illegal statehood," and the sunburned foreigners wearing T-shirts with his name on them. Tourists eat it up, and locals wear the shirts and tell the story with pride. Everyone seems to love Eddie. But not everyone loves him for the same reason.