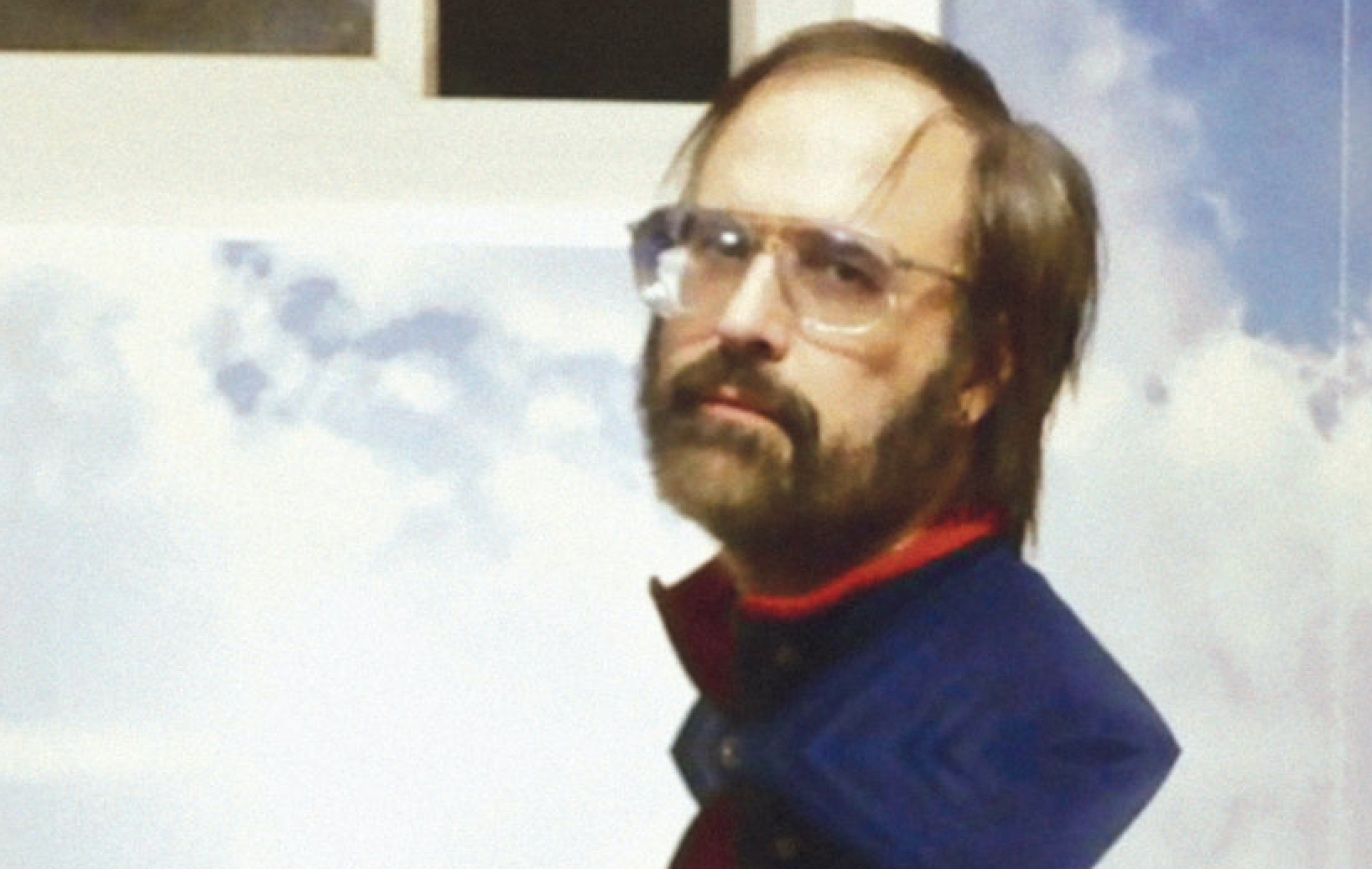 There's a new interview with Berman in this month's issue of the magazine. To accompany that piece, we asked fifteen artists, musicians, writers, poets, and friends to remember David Berman and the influence he had on their lives and work. This is what they had to say.

GATE PRATT: What to say, that hasn't already been said?
David was a wit, a provocateur, a savant, a wise guy and a good friend. Through his creative output he led by example, inspiring us to embrace and champion a punk rock DIY ethos, to mask it in new wave cool, and then to mellow-it-out with an "aw, shucks" country sentimentality. He casually mastered this exacting feat while fearlessly pursuing deep artistic truths delivered in deceptively simple fashion. Though he made it seem effortless, David secretly labored over every word, note and line, reworking everything to conform to his impossibly exacting standards. We're all the better for it.
David's talents as a musician, poet, and artist are well documented and rightly celebrated. Mountains of purple prose will be expended chronicling the majesty of the body of work he gifted us with, so I won't spill ink on these topics, knowing others will say it much better. Lesser known are his many other passions that made him a truly interesting and quixotic character. In true renaissance fashion, David had a deep interest in many other obscure pursuits; perfumery, food photography, Classic country, Americana bric-a-brac, dada collage, fantasy football, wicked practical jokes, deep dark internet wormholes, and other various incongruous arcana.
One of DCB's little known talents that I particularly appreciated was his encyclopedic knowledge of presidential facts and trivia, extending even to vice presidents and obscure executive minutiae. Ever the consummate historian, I could always count on David to put things in presidential perspective, providing me with some tidbit of POTUS knowledge of inscrutable significance.
On David's trip from Chicago to Brooklyn, en route to the start of the Purple Mountains tour last summer, his car broke down on the highway in the middle of the night, the difficulty compounded thanks to his Bush, Sr.-era flip phone and lack of the ubiquitous smart phone GPS prosthetic that the rest of us now take for granted as grafted onto our lives. After a harrowing night of trekking the highway on foot, finally getting his car towed in the wee hours, finding a hotel to flop in, and later renting another jalopy, he finally made it to his intended destination of Brooklyn.
As we walked the shady brownstone lined streets of Park Slope, I quizzed him about the details of the breakdown, and he recounted the hassles of the road, the curse of his flip phone, and the guile of the tow truck driver who innocently delivered him to a muffler shop to have his clutch repaired only to be summoned back shortly for an additional paid haul to the correct garage (the nerve!).
Despite the headaches and inconvenience, David was inexplicably pleased with the adventure due to the simple fact that he had broken down in Fremont, the Ohio hometown of Rutherford B. Hayes, America's most boring president, don'tcha know. What luck! I like to think that David is somewhere now, happily playing poker and chewing the fat with Thirty Nine new friends, gleefully fact-checking and setting the record straight.
He was a rebel Jew, and he died for you. Let him in.
Godspeed, David Cloud Berman
---
SADIE DUPUIS: I never met David Berman, but I always thought I might. That's why most of my peers felt lost after his passing—Berman was our soon-to-be-friend, yet-to-be-introduced. Like us, he disliked touring; unlike us, he was brave enough to say no. He engaged with his fans over emails and letters that were deadpan and heartfelt. He let his insights, stunning and sad and hysterical, spill into music and poems and comics. He released that work at his own rate, with an intentionality that in 2020 looks like a luxury. And he wasn't afraid to speak against evil, especially evils close to home. At this weird moment in music when artists are told it's imperative to appease an underpaying algorithm, to generate superfluous content just to stay relevant, and to suck up to monopoly players that value a bottom line over a picket line, David Berman stood as a reminder that there was another way to function in art. 
I got into Silver Jews in an unfortunately common way—I was a Stephen Malkmus acolyte scooping up anything he'd played on. As a prog-leaning teen who mostly ignored lyrics, Silver Jews' casual country wasn't completely my thing (I'm 31 now; I swear I've grown up). Luckily, I still found my way to Actual Air and connected with Berman's signature mix of absurdity and melancholy. Turns out narrative poems interleaved with strange, spare imagery are exactly my thing. I mentioned Berman in my application to UMass Amherst's poetry program, where he'd studied under his hero James Tate. Somehow, I got in and got to study under Tate, too.
As a band dude-turned-MFAer, I got an unreasonable share of Berman comparisons (though I'm not deluded enough to think my work resembles his). Right after defending my thesis, Speedy Ortiz left on a tour with Malkmus and the Jicks, who I'm now lucky to count among my friends (sorry for calling myself an acolyte Steve). That same year, we tracked our second album at Rare Book Room with Nico Vernhes, in part because of his production work on the Jews' American Water. And once Purple Mountains' tour was announced, I had buddies in the backing band and scheduled as support. Was it so unreasonable to think I'd soon cross paths with my hero?
Even though it didn't happen, what I know about Berman leads me to believe it wasn't unreasonable. Heroes are just people, and, god I feel like a cheesemeister quoting him here, "People love people and they understand." The generosity with which he shared his time and friendship and work was instructional for all his fans. After his death, the outpouring of love for Berman made me feel connected to so many strangers. On his birthday this year, Speedy Ortiz learned twenty-one of Berman's songs to play as the house band in a World Cafe tribute show, each one sung by a local musician impacted by his work, plus local writers reading his poetry. Emotions backstage ran the gamut: tears, laughter, joy, loss, acceptance. Kind of like Berman's writing. It was a good reminder of a message he reiterated throughout his oeuvre: sometimes we feel totally alone, but at least we can feel totally alone together. 
---
ANDREW LELAND: The first time I heard "Pretty Eyes" by Silver Jews, I was standing in a dorm room in Ohio. "When the governor's heart fails," David Berman sang, "the state bird falls from its branch." When I heard this, I did a few things at once: I laughed, but I also unconsciously turned to look at the stereo in astonishment, as though the vibrating speakers could offer some sort of explanation. I'd never heard lyrics like this before: the way they captured such a vivid, beguiling, hilarious, suggestive, and melancholic image, all in a perfectly compressed line.
Berman's songs and poems demonstrated the weirdness in the interconnection of the real (the governor's heart) and the symbolic (the state bird). In Berman's work, this usually took the form of a particularly civic symbolism. Almost all of his album (and book) titles reflect his interest in the collision of the civil and the material: The Natural Bridge, Actual Air, American Water. The title of his last record, Purple Mountains, borrows an image as familiar as Washington's head on the American quarter: Seen in their geographical home in "America the Beautiful," those purple mountains are so familiar they evade notice; we drive by them every day. Gently lifted from the 19th century song, though, the image becomes strange: a discolored, oversaturated, bruised vista. This is what Berman's voice does to the American landscape.
I had the privilege of talking with Berman whenever we published his poems and drawings in this magazine, and I cherished the occasional correspondence that followed. When I told him that I was moving to Western Massachusetts, where he'd lived decades ago, as a student of James Tate at UMass-Amherst, he warned me that this is "the attic of the country." It was such a perfectly Bermanian observation—conceiving of the U.S. as an old house, each region a room with its own purpose and decorative style. Now I'm writing this from an attic in the attic of the country, and while I still don't know precisely what it means that this is the attic of the country, I also feel pretty strongly that it's true.
With Berman's death, a state bird has fallen from its branch. That bird is probably Virginia's, considering his complicated affection for his home state, and another favorite line: "birds of Virginia / flyin' within ya." The couplet works better when spoke-sung in his voice, off the page. Berman's language is, like many poets', more beautiful in flight, on the air. While I still listen to his records, more often these days I find myself listening to his songs on a loop in my head, in the same silent, sonic space where I hear the books I read. It's consoling to know that many others are doing the same thing, tuning in to this coast-to-coast station that broadcasts Berman's work night and day, across the country's imagination.
---
MADELAINE LUCAS: When David Berman released his first album in ten years last April under the new moniker Purple Mountains, listening to his voice, his familiar shambolic rhythms—it felt like having an old friend back who you've missed and wondered about but haven't heard from in years. Maybe it was tempting, then, to want to frame his as a classic comeback story—one of redemption, hope and triumph—but Berman's life, like his work, has always resisted these familiar, conventional narratives.
I've never been one to judge anyone for mourning the death of a celebrity—twenty-nine years of reading and listening to music has taught me that it's entirely possible to feel more related to a stranger than your own family purely because of the work they've created. But despite Berman's long public struggle with addiction and mental health throughout the ten years Silver Jews were active, I felt gutted by his death in a way I was completely unprepared for.
For a long time, I've held on to the belief that making art could transform personal pain into something coherent and useful—a cathartic alchemy that could take the most lonely, desperate parts of life and give them meaning. I know that art has the power to save its audience—it has saved me many times. But how do you begin to understand that the work that made so many of us feel less lonely was made by someone who felt unbearably alone? That sometimes the alchemy fails, and even if you can make art from your suffering, it doesn't stop you feeling it, or make it easier to live with. As I wrote for this magazine, a year before Berman's death, a song can feel at times like a dialogue, but you can't talk back to the radio. There's no way of telling if there's anybody out there listening, or if there's anybody out there at all.
As others have noted, to be fan of Berman's poems or music is to inhabit his landscape—a place where water looks like jewelry, cityscapes are jagged skylines of car keys and stars are the headlights of angels driving from heaven to save us to save us. How I would have loved to see how that landscape changed over time, or to read an answer to Berman's poem "Self-Portrait at 29" decades later—a self-portrait at 69, or 92. The dark humour and poignancy I imagine he would have found in growing older, the way Leonard Cohen did, and aging, maybe, into the reclusive, cantankerous poet a part of him seems always to have been.
All grief mourns forward as well as backward—we grieve the past and future both—and to feel the loss of an artist like Berman is also to feel the loss of all the work he might have made.
How to write last words for someone so well versed in them? He had so many lines:
"When something breaks it makes a beautiful sound."
"Final words are so hard to devise."
"You can live again, but you have to die twice in the end. In the end, oh, we'll meet again."
More than ever, I'm grateful for every one of them. That someone who struggled as long and as much as he did also managed to be so prolific—I can still find hope in that story. It wasn't for nothing. I know I'm not the only one who feels this music changed my life—made it deeper and sadder and sweeter and rearranged the way I see things to make me more attuned to the unexpected poetry that can be found in being alive. I'll still be out here, listening, and I know in that I'm not alone.
---
PATTY YUMI COTTRELL:  David Berman was not of this earth. Certainly he was too good for this world. I emailed him after a poetry reading he gave in Chicago. That must have been ten years ago. He said I was the only person who told him he did a good job. Otherwise: silence. We corresponded on and off throughout the years. He sent me a poem by Jan Sellers, "Where Lesbians Come From." I explained politely to him I do not identify as a lesbian. I sent him a chapbook I made with friends in Milwaukee. He sent me a turquoise postcard from The Randy Travis Museum in Nashville (RIP). He encouraged me "to proceed more deeply into my art." Who does that? No one I know. His final email to me was a response to an email I sent him in 2016. It was sad to read his last round of interviews in which he claimed he had no fans, or like ten of them. He never knew how much he meant to people. His lyrics were flawless. His poetry book is required reading. His generosity was over the top. He showed us how with the crudest materials (shitty acoustic, amps that sound like cardboard boxes, no proper recording equipment) one could make a masterpiece. That's really cool. I'm so grateful he was here.
---
ANTONIA RICHMOND: I first heard about David Berman and Silver Jews from my friends Jeff Johnson and Jonathan Loucks; our band did a cover of Trains Across the Sea. Jeff and Jonathan, themselves poets, loved talking about music almost more than playing it, and though I couldn't relate to their Pavement and Guided by Voices worship ("dude rock," I sniffed), Silver Jews were another story. "Half hours on earth / what are they worth / I don't know / In 27 years I've drunk 50, 000 beers / and they just wash against me/like the sea into a pier"…what was this sorcery?
From that moment I listened to them obsessively, gravitating especially to songs about relationships and love, which David Berman wrote about so exquisitely—flaws, fuckups, and all. Single for years, I wanted someone to love me as much as he loved the woman in I Remember You and Tennessee. Flattened by a breakup, I related to the world-weary narrator of I'm Getting Back into Getting Back into You as much as I yearned to be the subject. The night he died, my partner and I, separated by a work trip, texted lovelorn lyrics to each other all night long as we wept.
After his death, I struggled to understand why I felt so extremely gutted. To call it nostalgia is oversimplifying it. To say that his genius songwriting is something that "bands these days" don't care about makes me sound old and, worse, hopeless (even if a tiny part of me believes it's true). What I arrived at was this: David Berman and Silver Jews narrated the longings of my heart. He knew how to say things that I don't; Bright Flight alone says more about love than I ever can. Now that he's gone, it's like I've lost an entire vocabulary.
I was lucky to see Silver Jews play in San Francisco in 2006. That night is etched in my memory: the ecstatic, rowdy crowd, spilling beer and singing along to every word, Cassie's black dress and high-heeled boots, DCB in a red T-shirt, cracking jokes. He was in great spirits (at least he seemed to be), and after years of hearing about how he'd struggled, I remember thinking: I'm so glad he made it. He'd made it through the darkness and out to the other side, to this night, to this show. He was standing right in front of me. And he was beautiful.
---
DAN BOECKNER: When I first heard David Berman's voice I was sixteen years old and living in Cowichan Lake, British Columbia. The place I grew up was a fairly hostile environment for anyone or anything remotely "countercultural" so my identity and my psychic armor against that reality was completely wrapped up in the music I listened to. My music collection was a lifeline and a window out on a world I had no way of accessing. Because I was 16 and because this part of my life was so important to me, I was embarrassingly militant about what I liked. I liked Discord Records. I liked Kill Rock Stars. I liked Nation Of Ulysses. I loved Unwound. If the bass was distorted and the guitars were angular, I was in. There was a trend in lyric writing towards a very detached, cold surrealism that was probably descended from Wire and sort of served as a mirror to the very cringe-y lazy sad man form that dominated rock music post-Nirvana. I liked that a lot too. It had a familiar shape but seemed smarter and more mysterious than say, Collective Soul or Moist. One band that passed 16-year old me's strict purity test was Pavement. The music was abrasive enough and the lyrics cryptic enough to be acceptable. I bought Silver Jews second album Starlight Walker because of the Malkmus connection and was instantly annoyed by it. It didn't seem to have any of the things I liked about Pavement, it felt low energy, it wasn't abrasive or angular and the fact that I wasn't enjoying it felt like a personal affront… to myself. Then I got to the song "New Orleans." It opens in a disorganized fog of instruments that coalesce around a far-away sounding drum kit as Berman talks about Beasts and Men and "something on this earth that comes back again."  Around the two minute mark, it falls apart completely and everyone wanders off in different directions until an acoustic guitar and Berman's dry vocal informs us that he's a ghost and not just trapped inside the house he broke into to steal gold but trapped inside the song itself. It's hard to explain the effect this had on me as a 16-year-old. Something about the story and the way it's framed musically, the Fisher-like eerie/uncanny thread that runs through it, the song being a transmission vector for a haunting through space and time…all this spoke to me directly and illuminated the weird, phantasmagorical place I lived in. 
I would later go on to discover and fall in love with ultimate expression of this (Mark E. Smiths cosmic, recursive mini Towers of Babel) and Berman would hone his craft to become the person who wrote "Smith and Jones Forever," but sitting in my family's basement decoding this short story of souls unstuck in time and trapped inside a house/song showed me a different path, provided an escape route from the 90s and permanently changed the way I would approach my own songwriting.
---
BECCA KLAVER: In David Berman's poem "Cassette County," there's a non sequitur repeated twice, so that it becomes a sort of refrain: "anti-showmanship, anti-showmanship, anti-showmanship." If showmanship is a flair for performance, then anti-showmanship might mean a) refusing to tour, b) declining to self-promote, c) staying in your house reading books for the good part of a decade, or d) all of the above. However much we wanted him to be a rock star, Berman chose the role of anti-showman for most of his life. (I remember a Silver Jews show with a dark mood at the Metro in Chicago, DCB's back to the audience, me nodding approvingly at this badge of anti-showmanship.)
The anti-showman exists in the same universe as the slacker—which is to say, the dream of the '90s and all its nostalgic resurrections. But he doesn't necessarily slack off; he just spends his time doing things that are considered unproductive—working all day on a single internal rhyme, or spending an evening wondering how to add a joke to a dark couplet. He works behind the scenes, at home or staying local—even, perhaps, spurning access to the spotlight offered by his famous friends.
After reading Actual Air and listening to Silver Jews for the first time in my early 20s, anti-showmanship was the ethos I took with me into my adult life, for better or for worse. It felt like something pure, something only a poet could stand by (we are principled fools). Like many of my fellow Xennials, I looked to Gen X to define cool, which meant our heroes were sarcasm-spewing dropouts who refused to sell out. In other words, they were antiheroes.
Later, this all got more complicated. My veneration of anti-showmanship didn't help my love life or my career, that's for sure. And once I began to live into the fact that our culture encourages women, in ways subtle and overt, to take up less space, I wasn't so sure that my '90s indie ethos was really serving me or my art—which I did, after all, want to share.
And yet still I know I can never really shake it off: this is how it goes when a hero's way of being in the world imprints itself on you when you're young. Even when Berman disappeared in one final, definitive dropout—there would be no shows, no tour—and the idea of not showing became something else (suicide, alienation, hopelessness), mixed in with my big grief there was a clear-eyed recognition of what he'd chosen: anti-showmanship, anti-showmanship, anti-showmanship.
---
BRENT KATZ: Even when David Berman was alive, his lyrics were sung from the beyond. He summoned cowboy jokes, bumper stickers, American history, ghosts, and B.B. King on General Hospital. His songs did for me what spiritual music is meant to do: comfort, enlighten, explode-open the scope of your vision. I remember sitting in the back seat of a car when I first heard "Pet Politics," and was struck—was looked directly in the eye—by the spiritual element in his music. "When the rain hits you, it hits you slow / Stitch after stitch." I can listen to that album, The Natural Bridge, just by remembering it. The sadness. The simple, uncanny wisdom. It's not just the words that are a part of my psyche forever, but the inflection of his voice. His "delivery." That unique David Berman mixture: the sacred, the surreal, and the matter-of-fact.
When I learned that he had died, I did not just feel a sense of loss, and shock. I felt personally afraid, too. Some artists are like leaders at the front of a forward march, battling the elements, crossing an expanse of natural obstacles and nightmarish terrain. What happens to the leader seems to foreshadow what will happen a few moments later to us who follow behind. I was not the only person who, in the days after his death, felt frightened by some inner treachery. Some deep exhaustion. Even just letting myself think about David Berman's death felt like tilting a little too far over a balcony, as an experiment.
As I continued to read reactions to his death online, however, and talk to friends who knew him personally, a new picture of him arose, which made thinking about him feel less dangerous. This new picture was not so much centered on his genius and his solitariness, but on his kindness, and his connection with others. His correspondents came out with handwritten letters, cartoons, postcards of encouragement. And there were stories. In 2009, for example, the band Hallelujah the Hills, from Boston, was opening for Silver Jews on tour. The two bands were driving separately from Toronto to their next gig in Montreal. Ryan Walsh, Hallelujah's singer, and his bandmates were zipping down the boring highway when Walsh spotted the entire Silver Jews line-up on the shoulder, up ahead. They were running from their parked tour van up a hill towards another group of people.
Confused, Walsh called Cassie Berman, David's then partner and bandmate. She told Walsh that they had seen a guy drag his girlfriend out of a car, and they felt they had to intervene. "And then David took the phone from Cassie, and said, in his earnest deadpan, 'Ryan—it was a job for the headliners.'"
He had a sense of humor about his goodness. And of goodness about his humor. For many of us, he was at the frontlines of a struggle with inner darkness, and it is frightening not to have him with us anymore, at least in the literal sense. But he is dispersed among us, inside our heads. That has only intensified. In that secret place, with words and a voice, his work goes on, "stitch after stitch."
---
CAVEH ZAHEDI: I remember the first guy who played me a Silver Jews song. He was a graduate student who had invited me to speak at California College for the Arts. He was giving me a ride in his car and he played a Silver Jews song on his CD player. He also had some Will Oldham CDs on the floor. I liked Silver Jews right away. And I couldn't help but make a lifelong metonymic connection between Silver Jews and Will Oldham.
I had recently made a film in which I tripped with Will Oldham. It was the pilot for a would-be series called Tripping with Caveh. While tripping, Will had talked about Berman (they were friends) but I hadn't heard his music yet. A friend suggested I trip with Berman next but I didn't know his work well enough at that time to be motivated enough to actually reach out to him. In any case, every television station turned down the would-be series so the question became moot.
As I listened to his music over the years, my esteem for Berman grew. He was obviously a real poet (he is among the greatest lyricists of all time) and there was something about the sedated mix of joy and despair in the music that I couldn't help but be moved by. I especially loved the songs: Slow Education, Random Rules, Smith and Jones Forever, Suffering Jukebox, Dallas, and The Wild Kindness.
But then I watched the Silver Jews documentary. It's the only film about a band I've ever seen that made me like the band less after watching it. The film struck me as lacking the visionary singularity that characterizes Berman's songwriting and that inability to match Berman's musical genius with any kind of concomitant cinematic genius infected my perception of Berman. As a consequence, the climactic scene at the end in which Berman breaks down sobbing at the Wailing Wall struck me as forced and contrived. I couldn't help seeing it as a kind of conformity whereas everything else I had ever seen Berman do or say felt like the exact opposite.
After that, I avoided Silver Jews for a while. But whenever someone would play one of their songs, I couldn't help but be seduced back.
I was sad when I heard Silver Jews had broken up and that Berman had quit songwriting in order to devote himself exclusively to the written word. It seemed like a bad idea. And then ten years went by.
When I heard that David Berman had killed himself, and that he had done it in Park Slope (in walking distance from where I live), it hit me harder than I expected. He was the real deal. And to think he died apparently lonely and miserable a few blocks from where I live. There but for the grace of God go I.
The scene of the breakdown at the Wailing Wall no longer seemed like conformity. It seemed like a call for help. But instead of being touched, I had turned away.
Like everyone else, I started listening to him again, but my awareness of the manner of his death inflected how I now interpreted the lyrics. I discovered the new album (which I hadn't known about) and listened to it obsessively. Suddenly, everyone was talking about him and listening to his music. It upset me that he had to die for people, including me, to be motivated enough to listen more deeply to the songs.
---
JEFF T. JOHNSON:  "No I don't really want to die / I only want to die in your eyes." David Berman's music and writing entered my heart years ago, around the time American Water came out, when KALX Berkeley used to play "People." It was obvious he was a poet even before he came out with a book, or I read something that referenced his formal training. When I heard Starlite Walker for the first time, it broke my ears and changed my mind. This was before streaming services, when you might buy an older album by a band on the force of your love for a recent offering, with no idea what you were in for. I had no idea what I was in for. "Trains Across the Sea" would become a template for the music I made with friends, and the opening line, "Troubles, no troubles, on the line" would send me on a decade plus ride that started with an essay for Kitchen Sink Magazine and lead to my first book, Trouble Songs: A Musicological Poetics.
I saw David Berman read at St. Mary's College in 2002. I had to look that up, and found a couple videos of the reading that I'm not ready to watch. After the reading he invited everyone to go to The Ruby Room in Oakland, so my friend Jonathan and I paused to get a book signed, then boogied to Lake Merritt to meet Berman when he arrived. We bee-lined to him when he got there and asked him questions about music, somehow less shy about that than asking about poetry, though we were poets, too. I remember he said something about how most bands only have three good albums in them, tops. I also remember that he was one of the most charismatic people I'd ever met. After we let go his sleeve and sat down with all that electricity surging through us, my friend Chris came over to ask if we wanted to meet him. Sure, we said. Berman came over and said, "Oh these guys!"
What I learned from David Berman is that songs can be poems, and poems can be songs. This does and doesn't have to do with the origins of poetry as song, and it certainly has to do with the origins of songs in poetry. I also learned that songs stay with you, even when you leave.
---
GINA MYERS: Learning that his lyrics came first in the songwriting process was not a surprise. It was the words that drew me in the first time I heard American Water, and it was immediate, from the opening lines of the first track: "In 1984, I was hospitalized for approaching perfection." And there were words I would steal, try to incorporate into my own work— "In 27 years, I've drunk 50,000 beers," quoted in a poem since discarded.    
That many articles following his death described his following as small surprised me. It seemed like most people I moved among knew and revered his work. My copy of Actual Air was a gift from a friend, and inside the cover was an inscription to her from someone else—the book regularly passed between friends and lovers, the music too.
In all honesty, when I saw Silver Jews in 2006, I thought the show was kind of bad. There was so much excitement around the tour. Webster Hall was sold out, the crowd electric, but the set was marked by false starts and forgotten lyrics. The thing was: it didn't matter to most people there. They looked on, faces beaming, shouting the lyrics. There was so much love for him in the room.
My boyfriend and I were traveling in Michigan when we learned of David's death. We were supposed to meet friends at a bar, but we sat in the car for 30 minutes listening to favorite songs before heading in. We had tickets to see Purple Mountains upon our return to Philly. I remember the vacation as mostly being a good one. During the drive home, Silver Jews and Purple Mountains provided the soundtrack as we listened in silence or shared stories of the times we had met him at poetry readings and shows, the conversations and correspondence that followed. "Mounting mileage on the dash / Double darkness falling fast."
On what would have been David's 53rd birthday, Philly musicians and poets came together to perform a tribute. With Speedy Ortiz serving as the house band, various guests came through to perform their favorite songs. Poets read from Actual Air. The night ended in a raucous singalong of "Punks in the Beerlight." It was a beautiful celebration—the room full of people who have been influenced and inspired by David. People were hugging and crying. "My friends, don't you know that I never / Want this minute to end? / And then it ends."
---
JAIME FOUNTAINE: I had five (or eleven or twenty-three) very personal stories I could've opened with—ones where I was sad, both generally and acutely; ones about being lost in the vague, emotional way people can always relate to, but hate reading about; getting dumped, of course; something unfinished about confronting love (mine) and the possibility of death (not mine) in the shower before work; a real tearjerker about my childhood dog—but all of them came out wrong; I was writing about what always leads me back to David Berman's work, and not what it's given me.
The world, as he wrote it, is unquestionably beautiful. Every line, a perfect moment, every song a flip book fanning shimmers and slivers into carefully drawn wholes. None of that will protect us, of course. There will always be violence and danger and ugliness and doubt. David never pretended that beauty could save us, but he wouldn't let us forget it was there, folded into sorrow and heartbreak and despair. It glints off the hard and jagged edges, reminding us, or at least me, that even the worst things are worth remembering.
---
JASWINDER BOLINA: i cant imagine either of us would be able to make a living in [a] world that hadnt trended toward the acceptability of wearing shark pants! send me that new book, was David's last answer in our occasional, years-long email exchange. This in reply to a picture I'd taken and sent him of, well, somebody wearing shark pants, which, in concert with an elaborately appointed t-shirt, gave the illusion of the wearer caught ribs-deep in the jaws of a great white while casually waiting in line for a mochaccino. David left a couple weeks later for wherever it is we go.
The first I ever heard of him was in Nate's or Jorge's apartment on Newgard just before the turn of the century when one of those guys handed me a copy of Actual Air. All I could muster was a mumbled, awestruck, "Fuuuck this dude." I'd never read poems that do what David's poems do. I've spent the two decades since trying to write anything that does what David's writing does. Where envy meets impossibility, we discover reverence. Beyond reverence lies gratitude, and beyond that is how I feel about his work, David Berman's, poet I most wanted to meet in this life and did not meet. Just the intermittent email, the first of which I nervously sent for some prosaic reason about twelve years after that afternoon in Rogers Park. He replied. Wherever he might've been, all the whatever else that might've been on his mind, he always made time to reply.
I printed that last email and hung it in a two-toned wood frame above my desk. It's a hokey thing to do, but it's there on my wall of many hokey remembrances. What keeps us in this world must be so much more convincing than all that conspires to take us out of it. David's words, his music have so often kept me. There is no way to thank someone for a thing like that. They'd never believe you, but you say thank you anyway. Then, you put on your shark pants and keep going.
Thank you, David.
---
Preface to a Celebration of a Care-Worker, by Chris Stroffolino
             "We can use fear and anger. It stays with people longer than love and sympathy."
              —Richard Berman
After 2009, one question David and I asked ourselves, and each other, is 'how can someone who was established as an aesthete transition into the role of an activist or public intellectual? What forms and contexts can "actuate, arouse, or set astir" others against the business class's "implacable draining of the swamp of the commons?" Can arguments work against the mojo of Washington PR firms that disseminate misinformation on behalf of corporate giants on a pre-conscious level?  Would stories of mythic proportions work better?
Empathy has many strategies
                & while some dabble,
                          you dove…
                 into the muck of me,
               in that old pink
t-shirt you gave me,
not living up to the word "peace"
                   doved onto my chest
does it understand the passion
as much as the sermon & the works?
Can I separate the friend
from a protective skepticism about legacy?
Others knew you better, more intimately
but I celebrate the correspondent's workaholic kindness
fellow introvert! you usually knew me
                        better than I knew myself
fellow restless right brained
                             vacillator
                       of moral and aesthetic
crosshatched with
                       personal & systemic
trial and error….
          the only one
                           who stood
by, with,
                   me in that time
                 despite how some
shared 2018 looked back, cries
& laughs & cries as if humbled
            &/or broken by
our attempted
         manic messianic missives…
2.
A change in tactics: can an album yet be an alternative to the scurrilous techniques of a ruling class ideology that, while maintaining the appearance of toxic hardness, itself, preys on other people's fear and anger in the name of "consumer freedom?"Can love and sympathy, and agape be expressed in lyrics of seeming absolute social disconnection? Can songs "house the listeners mind from the storms of life" if the songs themselves are stormy? Why do we often call often call the gentle, quiet snowfall, a storm? Is the fear of death similar to the fear of winter?
Sick of the stigmas
                        literally physically sick
                                you taught me
                                you teach me
or say your ghost was born before you were
&, unlike many, you didn't need to kill it
                              to be born…
"give yourself a break from
analyzing the meaning of tears"
             see, but there again
                                      your voice
slowing
             me down, and besides
                                   you got others
to talk to
                       comfort…
& if you need to let me go
I swear I'm working on it…