Create effective, accessible political comics with Ben Passmore that engage otherwise indifferent audiences by centering on individuals. You can pick up a copy of Ben's books Your Black Friend and Other Strangers and Sports Is Hell from our friends at Bookshop, where proceeds will help benefit The Believer and independent bookstores.
Watch the video of the livestream below and follow these steps to make your own political comic.
For this workshop, you will need paper and something to draw with.
Tips to engage the politically indifferent through comics: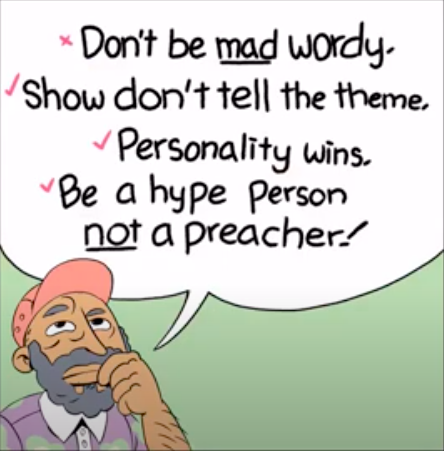 1: Don't be too wordy.
2: Show don't tell.
3: Personality wins.
4: Be a hype person, not a preacher.
To create a political comic about an individual:
Step 1: Pick a person, maybe famous, maybe infamous, or maybe someone local. It can be about yourself or someone in your family, but anyone who is connected to a struggle that you'd like to talk about.
Step 2: Write down three quotes that "define" them, which can be something they said, or something someone said about them.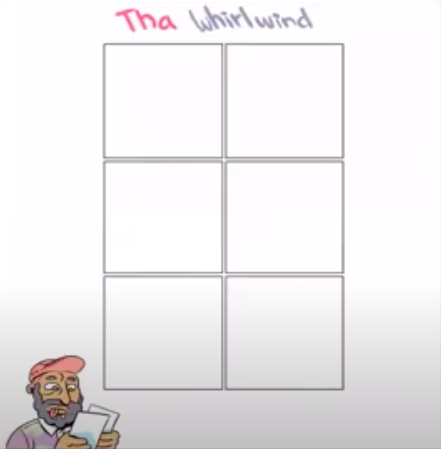 Step 3: Fold your piece of paper once down the middle, and twice across so that you have six equal boxes.
Step 4: Start with the second panel: Here, you're going to introduce the subject. Try to keep it to two sentences.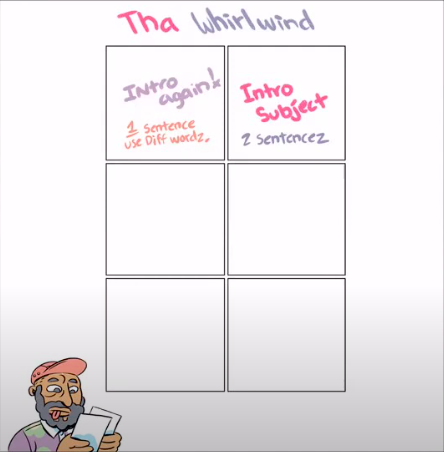 Step 5: Now, move to your first panel, and introduce your subject again. Use different words this time!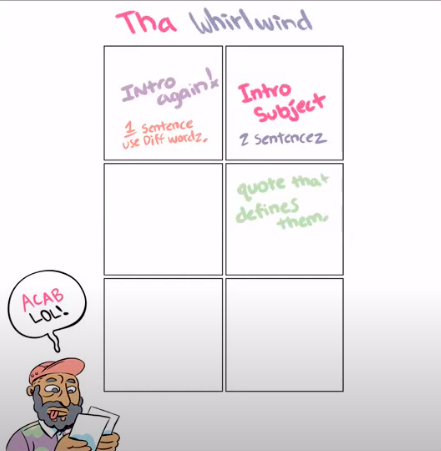 Step 6: Move to your fourth panel. This is where you'll apply the quote that defines them.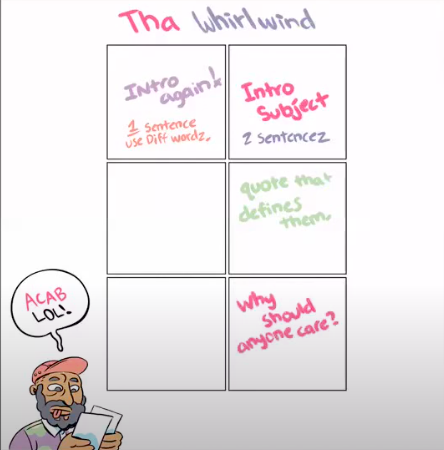 Step 7: Move on to the sixth panel. Answer the question: Why should anyone care? This is where you put your call to action.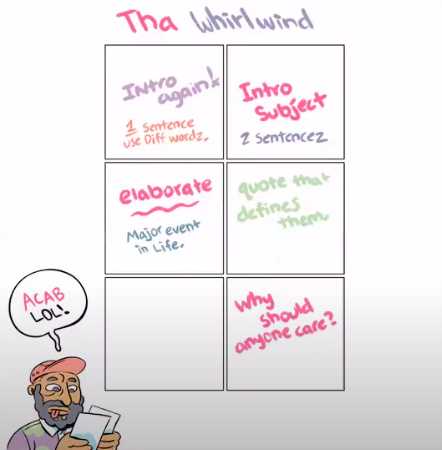 Step 8: Go back up to your third panel. Here, you'll elaborate on what you talked about in the first two panels. Consider including what their radicalizing or major life event has been.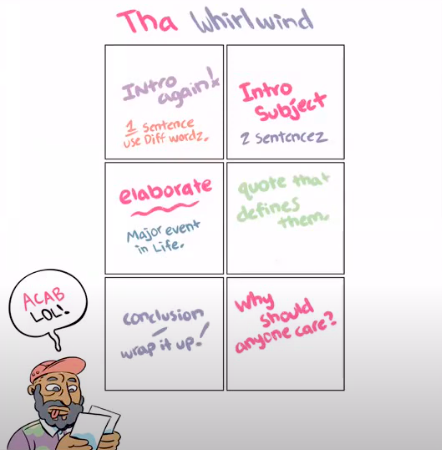 Step 9: Move to the 5th panel — where did they end up? Basically, you're wrapping everything up from the previous four panels.
We'd love to see your political comic! Post it to social and tag @believermag and @daygloahole.
This workshop was supported in part by Zappo's.