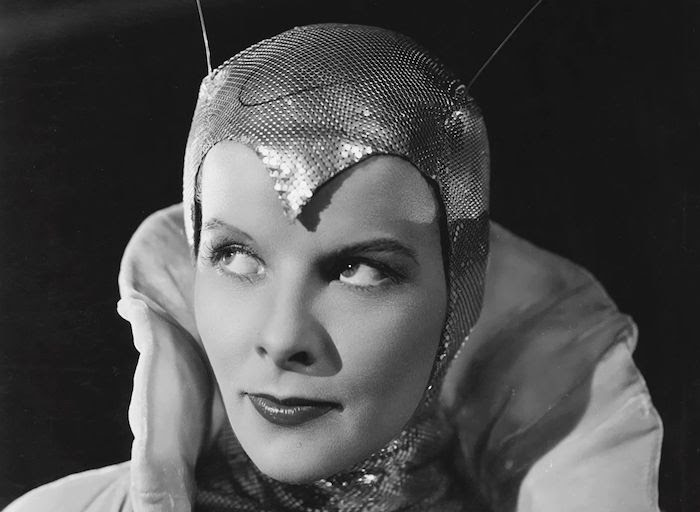 Film
Dorothy Arzner
When The Criterion Collection launched their streaming channel last April, I became ambitious about my own cinéaste sensibilities, adding arthouse films to my queue with abandon, firmly believing that yes, I am the type of person who will make it through all fifteen-plus hours of Berlin Alexanderplatz this weekend. I soon became overwhelmed by the tyranny of choice, watching the first fifteen minutes of every available Bergman or Fellini film, wondering if I was even in the right mindset for Akerman right now, before giving up to watch old episodes of Arrested Development on Netflix.
And then there's director Dorothy Arzner's Christopher Strong (1933), a film for when you don't have the bandwidth for a capital-f Film, subtly smart in its densely packed seventy-eight minutes. Written by Zoë Akins, it is looser than a screwball, a drama with the beats of a comedy, and it features a twenty-six-year-old Katherine Hepburn in her second onscreen role. Hepburn plays Lady Cynthia Darrington, a pilot and, despite the misleading title, the film's true star. (The movie got its name from the 1932 novel by Gilbert Frankau upon which it was based, and perhaps having a female director, screenwriter, star, and title was a little too much at that time, even for a pre-code film.) Hepburn sets world records; she falls in love with a married man; and, most memorably, she wears a shimmery silver lamé moth costume for a party that is mentioned but never actually depicted. She can't quite pull off the optimistic naiveté that the first two-thirds of the film calls for—Hepburn's face betrays too much of the savviness that will come to define her later roles—but as a groundbreaking aviator she's right at home, seductive and bewitching.
—Anna Fitzpatrick, Social Media Editor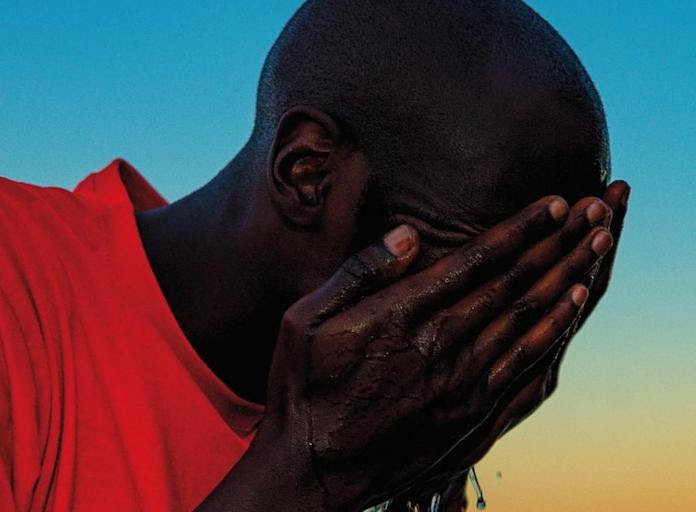 Album
Alpha Wann
My heaviest-rotation album so far this month is UMLA, a record released last September by the Paris rapper Alpha Wann, which is his real name. (It was preceded by a triad of EPs called Alph Lauren; if it's not eventually followed by a project called Du côte de chez Wann, maybe the planet's not worth saving.)UMLA stands for une main lave l'autre ("one hand washes the other"): a pretty good encapsulation of the corner-to-cosmos span of its preoccupations, from petty drug trafficking to squad loyalty to the use of prayer against perdition, all of which Wann considers with a bemused fatalism worthy of whoever your preferred stateside source is for anhedonic, shit-talking turn-up. Indeed, UMLA is at once impeccably French and ideally delocalized, conjuring by turns moody Brooklyn murder music, post-Atlantan trap 2.0, and that vaporous thing called cloud rap that the French have been quietly perfecting since they appropriated it from the Bay Area. And while Wann's wordplay and social commentary and fluidity of diction and register are all sound, sometimes transcendent, understanding French isn't particularly necessary to lock in: you get the essentials from his unexcitable timbre, his exactingly glutinous enunciation, his knack for riding the fricative scuffs and demotic slurs of a pedigreed language levied against its own myths of purity. It's an hour's worth of spellbinding sounds and textures with plenty of echoes familiar enough to hit home, a different nation's eloquent experience of different discontents and different silver linings, played back through the sensibility of a generation openly schooled—"matrixed," as Wann puts it in an interview—on the American way.
—Daniel Levin Becker, Contributing Editor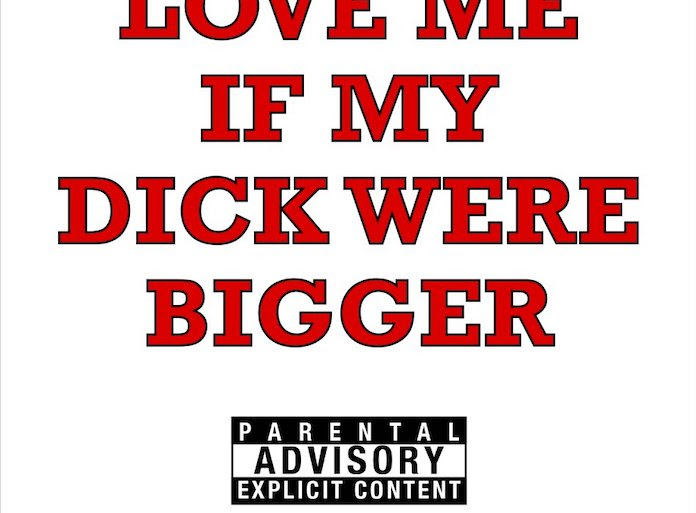 Book
Brontez Purnell
This book's pleading title evokes the wide-eyed naivete of Judy Blume's Are You There God? It's Me, Margaret; but whereas Blume's classic novel explores the answer to its titular question slowly, over the course of a preteen girl's foray into adolescence, Purnell's unnamed protagonist gets a response right away. In the collection's first piece, he writes the question from the book's title on a piece of paper, wraps it around a brick, and throws it through the window of a former lover who––months later––returns the favor with a brick note of his own: YES.
From here, the book progresses through a constellation of pieces, linked and propelled by the viciously irreverent voice of their protagonist. Upon being diagnosed with HIV, he contemplates where he'd acquired it: "I didn't let a lot of guys cum in me. (Just ones I thought were hot.)" He goes to therapy: "Every session dissolves into my absent father and me being molested. So boring!" And we follow him to his writing classes, where he describes his classmates as "humorless as sexual abuse survivors." Purnell's narrator regards most things––gay men, The Smiths, himself––with disdain, but the caustic voice belies a tender heart, one that yearns for something more meaningful than casual sex. In a passage recounting an experimental dance class, he remarks that it leaves him "with the same feeling I always get at the end of dancing. That peculiar mixed feeling of running on fumes and dancing despite the fact that I have flat feet." His directionless pining evaporates in the wake of bodily awareness.
Again, I am reminded of Blume's Margaret who, upon finally getting her period on the toilet, is assured of God's integral role in her life. Purnell, however, would never conclude with something so saccharine. Our final moment with his protagonist occurs in the booth of a peep show, where he works as a "jizz mopper." "Though I'm a fag," he remarks, "I think semen is stupid." In a book brimming with sex, an aversion to one of its primary fluids raises the question: What was all that sex for?
—Ryan Molloy, Editorial Assistant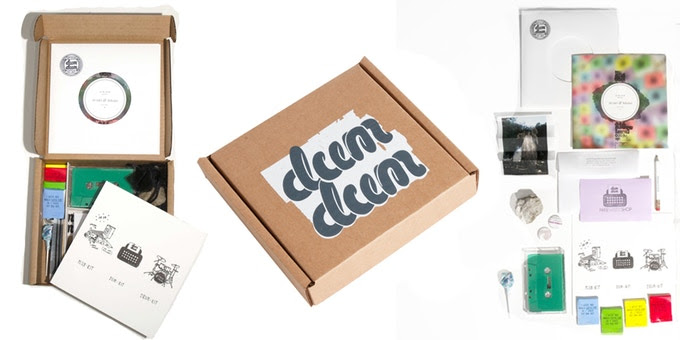 Zine
DUM DUM
Taleen Kali
I first stumbled upon DUM DUM in 2011, when I returned to Los Angeles after four years in New York. Back then, DUM DUM was a simple broadside. I found it posted on a wall in downtown Los Angeles while I took my weekly walk to the Central Library. This was bizarre. It constituted a different kind of engagement with public space in a neighborhood where most newcomers—all of us on our ways to brunch or a boutique or, in my case, the library—kept their heads down while shamefully avoiding the gazes of people without homes. The idea that the cityscape itself could be a medium for literature was exhilarating, and that initial encounter turned me into a fan of the zine.
This spring, DUM DUM returned with issue six, its first in three years. Titled "Rest and Resist", the new issue continues the zine's explorations of how to engage with writing and art. Nestled in a silver tin box, it resembles a child's survival kit, inside of which you'll find various objects: a message in a bottle, a compass, a matchbox. They're mundane things but, in the box, they seem infused with magic. The zine itself contains an enlivening mix of fiction, nonfiction, and art. Kathryn Lee Willgus's story "Mississippi Moves Through Me" might be my favorite of its pieces. Told from the perspective of a magnolia, it's an entrancing flash fiction that covers a lot of ground over the course of its brief narrative arc. The speaker's meditation touches upon motherhood, futurity, anti-black racism, and the parallels between human and plant life. Along the way, it bears witness to the persistence of nature and asks us to consider how incredibly long the arc of history is. Reading it, I was struck by the enormity of the time scale it tracks, how insecurely positioned we are along that time scale, and the devastating effects we are having upon a history that existed long before us and will hopefully exist long after us—if we don't wreck things too much more.
DUM DUM issue six is billed as a survival kit for our current political moment, but the pieces it gathers remind us that our political survival requires that we think beyond this narrow moment. In its form, it also reminds me that we can't lose sight of the fact our survival depends upon our ability to think and create together, with whatever means we have at our disposal. I adore it.
—Ismail Muhammad, Reviews Editor