EDITORS' SHORT LIST
The Believer Poetry Award is given to the poetry collection that the editors of The Believer deem to be the finest of the year. Below is the short list for the 2017 award. The winner will be announced in our next issue, alongside the winner of the Believer Book Award.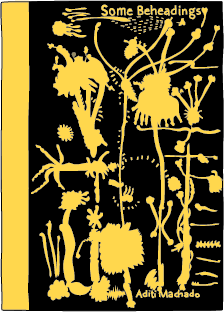 Some Beheadings by Aditi Machado (Nightboat Books)
Aditi Machado's first book is as breathtaking as it is refreshing. The poet sustains a gentle, rigorous honesty that feels entirely holy. Indeed, the careful attention the poet gives to each subject allows her (and readers) to experience "Grace, not of but / as god," so immanent in these epiphanic lyrics. A rare, refreshing truth, Some Beheadings is the world as it is.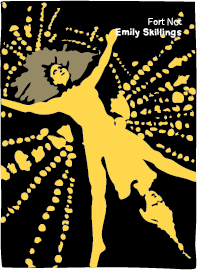 Fort Not by Emily Skillings (The Song Cave)
The vitality of Fort Not surges from its emphatic claim of the body, of one's inherent right to take up space and be a bodily being. Though the body seems battlefield, Skillings declares it cannot be conquered; it must be sung: "I say to this place, get used to me. / I have nothing left that didn't come from you." This book is replete with lines that reverberate, like echoing prayers, at once a promise from God and to God.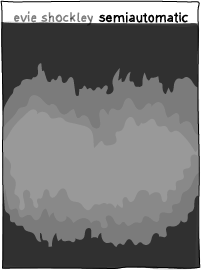 semiautomatic by Evie Shockley (Wesleyan Press)
In her newest work, Shockley's masterful repetition serves her investigation of language, exploring its limitations and innumerable false equivalencies. With devastating simplicity, semiautomatic remixes language into a weapon, both to mourn the lost and to fight for the living.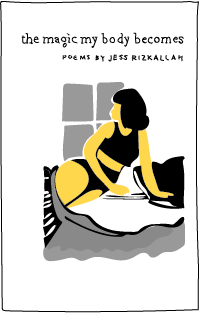 The Magic My Body Becomes by Jess Rizkallah (University of Arkansas Press)
In this debut, Jess Rizkallah explores the body, finding it a site of magic rather than memory. The speaker's body becomes magic, seemingly out of necessity to contain her multitudes, to remember that "softness is strength, unflinching / against the knife and it is also the knife." Mystical transformation is rendered natural. The Magic My Body Becomes allows for no denial of truth: "Why are you closing the curtain… let them stare."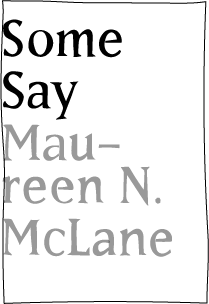 Some Say by Maureen N. McLane (FSG Books)
In this collection, McLane's speaker sounds out the world, beckoning readers to "the school of the sky / where knowing / how to know / and unknow is everything." This text is a campaign for radical acceptance of truth, a call to be present, a testament to the joy of listening and looking closely at the world that is.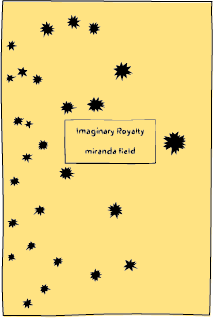 Imaginary Royalty by Miranda Field (Four Way Books)
Miranda Field's latest book blurs the distinction between the imaginary and the invisible. The soul is the place where the two converge, and Field makes work out of questioning the soul. Through memory and imagination, the speaker repeatedly encounters violences already done, passing over remains and scars with equal tenderness. Imaginary Royalty leaves you "feeling changed, challenged, / lost, reversed, x-rayed, undone."