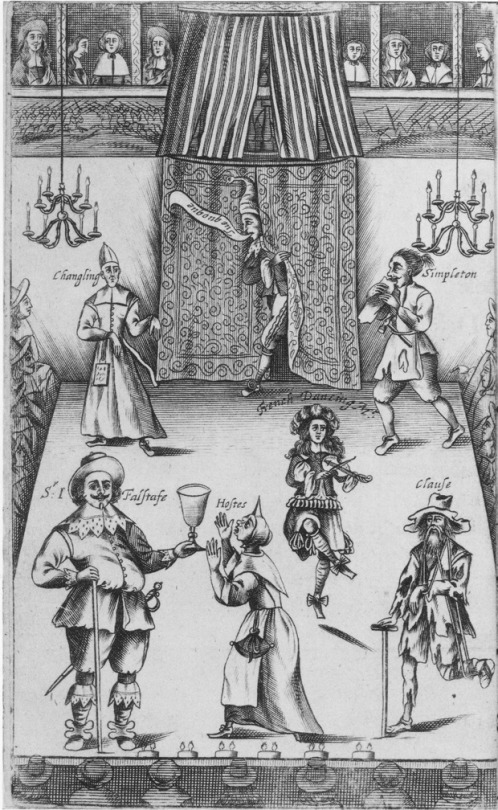 Playwrights Jennifer Haley, Lisa D'Amour, and Anne Washburn in Conversation
The call came on a Saturday. A sweet-voiced woman informed me that my play, The Nether, had won the Susan Smith Blackburn Prize. This is a major award for a female playwright, and I wasn't even aware I'd been nominated. As I stammered promises that I wouldn't tell a soul until the winner was announced (I called my mom the moment I got off the phone), it dawned on me that, after twenty years of writing plays, something had really struck. That was 2012. By 2015, The Nether had exploded in ways I couldn't have imagined. Or maybe I wouldn't let myself imagine. As an artist, I'd always attempted the Jedi mind trick—to varying degrees of success—of not giving a flip about what other people think of my work.
When The Believer approached me about interviewing another playwright, I realized there were actually two with whom I wanted to converse: Lisa D'Amour and Anne Washburn. I was a fan of their writing, but they had also experienced similar tectonic shifts in their careers.
I met Lisa in Austin in 2000, when I was cast in her play, Anna Bella Eema, about a trailer park mom visited by werewolves and a daughter who makes a girl out of mud. The variety of Lisa's work is breathtaking, ranging from her interactive, site-specific How To Build a Forest, to her cast-of-thousands New Orleans homage, Airline Highway. She struck her first mainstream success with Detroit, about two couples meeting and melding in an economically zombified neighborhood, which premiered at Chicago's Steppenwolf Theatre in 2010.
I met Anne at the 2011 Actors Theatre of Louisville Humana Festival of New Plays, where A Devil At Noon, about the psychedelic descent of a jaded science fiction writer, introduced me to her formal super powers. Mr. Burns, a Post-Electric Play, which premiered at Woolly Mammoth Theatre Company in Washington D.C. in 2012 and then took off like wildfire, charts the evolution of a Simpsons episode as re-told by survivors seven months after the apocalypse, seven years later, and then seventy years after that. It starts as a dark comedy and finishes as an operatic spectacle, taking our innate need to see ourselves through story to the nth post-modern degree.
My play, The Nether, premiered in 2013 at Center Theatre Group in Los Angeles and inhabited a similar futuristic space as Mr. Burns. The story follows a set of characters caught up in a virtual realm where guests may engage in unsavory activities with children. Although these are simply avatars, props for consensual adult role-play, they walk the boundaries of ethical behavior at a time when people may embody their darkest fantasies in a shared imagination. All three plays—Detroit, Mr. Burns, and The Nether—started at regional theaters, went on to New York and London, and then productions world-wide.
After a beefy email exchange trying to figure out when we'd all be in the same city at the same time, the three of us finally got together on a cold morning at New Dramatists, a playwrights organization in New York which counts Lisa and Anne as alumni and me as a current member, located in a former church at 44th and 9th. I couldn't get the industrial coffee machine working, so they toted in some Starbucks, and we talked about watching our plays move through initial productions, the unexpectedness of mass response, and the deeper experience of feeling successful as a writer.
—Jennifer Haley
JENNIFER HALEY: Now that all three of us have recently had a play that… what would you call it?
LISA D'AMOUR: A successful play in the mainstream world.
JH: What did it take to get here?
ANNE WASHBURN: The huge advantage to having done work for many, many years, and having put work up for many, many years is I already felt like a successful playwright by my own terms. At this point, though, a good review… it's not meaningless. I think in the beginning I really felt—or tried to feel—that it didn't matter what the world thought about a production. It only mattered what I thought.
JH: I think we can all agree that you should never write a three person comedy just so you can get a play produced, unless that three person comedy is a thing in you that's dying to be written. Like, you shouldn't think, "If I write X, Y, Z play—I'm going to get produced."
AW: Actually, I think that would be a really great exercise.
LD: Everyone thinks that's what I did with Detroit. Everyone asks me, "So this is when you decided to write your mainstream play?" And I did keep the cast smaller in the hopes it would be produced. But to be honest, I think Detroit is a stranger play than most people realize. Because it went on to production in mainstream venues, the approach people take to it is very naturalistic. But I always saw Detroit as having a much stranger, Pinteresque quality.
JH: It's interesting to hear you see it as a Pinteresque thing. From what I know of your work, I would not say that Detroit is a departure for you.
LD: In my writing process, I start out knowing the circumstance, but I don't know where it's going. And sometimes about halfway through, I kind of see where it's going and try to write towards it as fast as I can before I lose the impulse. I wander through the play for a while and then let the shape find me.
JH: And you work a lot in collaboration with other artists.
LD: Yes, that kind of big messy collaboration has been in my life since Austin. It was the only world that I knew. I could see Jen Haley performing in The Caucasian Chalk Circle in a garage in East Austin. I remember that so clearly.
JH: I think it's important when you're a younger writer, when no one knows you, to get into the community and to write with the people you're in tune with, especially when you have the energy of youth to do all the ridiculous shows—do the show in the warehouse, do the show in the parking lot.
LD: Do the show in the shed behind so-and-so's house.
AW: Plus your temp job at the same time.
JH: Because you don't need to sleep when you're in your twenties, so you should be acting in your stuff and producing your stuff and doing all kinds of crazy stuff.
JH: Anne, was it surprising to you what happened to Mr. Burns, or did you see it coming?
AW: No, no, it was a big surprise.
JH: At what point did you realize it was hitting a nerve?
AW: People responded to it in a fairly extreme way early on. We'd mount very rough versions, and even at that stage people seemed to have a love it/loathe it relationship to it.
JH: From what I heard, there was kind of an improvisational process that drew out the story of the first act.
AW: Not really. We did try to do post-apocalyptic improv, like, "You're sitting around a campfire, and society has been plunged into confusion, and somebody comes from the darkness, and what do you say?" And, no one among us had any real experience in improv. So we were doing the lamest like—
LD: "Oh my god, you scared me!"
AW: Exactly. We did that for like twenty minutes, and then everyone became embarrassed at how bad and useless it was and we all gave up. So the director, Steve Cossan, and I moved on to "Okay, let's just try to remember an episode."
JH: That's where they recalled the "Cape Feare" episode?
AW: Yeah. They made a lot of fits and starts at other episodes, but that was the one they remembered best. We had them tell it three different times with different people leading the telling each time. And then I took the three versions and slushed it into one narrative and edited it down. And then I sat on it for two years.
JH: You sat on the first act for two years?
AW: Not even the first act. I sat on this transcript of people talking about a Simpsons episode. Steve kept bugging me about it and I wanted to get him off of my case, so I wrote it in the spirit of A) It will be too illegal and B) It will be too strange.
JH: Illegal? What do you mean?
AW: Well, The Simpsons. I thought, how can writing about The Simpsons be legal? But then I wrote it and thought, well no, this is something else. It's a parody in a way, or it's just about The Simpsons. I felt morally okay about doing it and thought we could do a tiny, illegal run which would be very amusing to a small group of people. But Steve wasn't interested in that. He sent it off to Woolly Mammoth, and they said, "We love it! We'll do it!"
JH: That's fantastic.
AW: They said we'll do it, and we'll give you development money to work on it. And I was just like, "Okay, we'll actually do this fucking thing; I will face my fate." I didn't think it would succeed.
JH: I remember reading the third act—it's mostly verse—and thinking, "How would you do this?" When I saw it at The Almeida in London, I was like, "Hell, that's how you do it!" It blew me away. Did you see it as operatic?
AW: I just knew that I wanted it to be a hyped-up, super kind of melodrama. Something the audience will be fully encompassed by. Society would be so fractured that restraint would be of no interest. You would just use the biggest, largest, reach-iest things that you possibly could, and that's music and dancing and spectacle.
LD: How was the London production different than New York?
AW: It was different composers. I loved it. I loved the NYC version at Playwrights Horizons, too. The first two acts felt similar to me, but the third acts were extremely different. Both versions were very satisfying. Did you feel like The Nether changed at all, going from The Royal Court to the West End? What was it like to see it in a much larger house?
JH: The Duke of York's Theatre on the West End is this jewel box theater that feels like an intimate experience, so I didn't find the change in audience size affected the way the play comes across. Actually, the response has been the same across the three productions I've been involved with. I don't state in the script what the scene design should look like. It's just "Interrogation Room," or "Iris's Bedroom." So each creative team came up with a completely different set design. London used projections. Los Angeles and New York did not. And of course you have different temperatures with different directors and actors. But the interesting and very satisfying thing is that the audience reactions have been similar.
AW: Do you have, of all of these versions, a design you liked best?
JH: Each time there was this moment in rehearsal when they presented the set design, and I was like, "Oh, this one's different, but great!" In Los Angeles, there was this magnificent spinning house. London incorporated an indescribable video design. Both were spectacle sets. But I'd written the play with the idea that you could perform it in a bare space. I think my desire is that anything I write is something you could produce anywhere. For the MCC production in New York, in the very limited Lucille Lortel Theatre, these doors in the interrogation room open up, and the Hideaway sort of spills out into it. I thought that was a brilliant design for such a small space. Theater is at its best when it's flexible.
AW: What was Detroit like at the National?
LD: What was wonderful about that experience was that it was the same director and set designer from Steppenwolf, but a whole new cast. And the space was totally different; we went from a proscenium set-up at Steppenwolf, to what they call it "alley-style" or "on the traverse" in London, which is two audiences facing each other. I was very much in collaboration with Kevin Depinet as he adapted the set.
AW: Do you normally collaborate with the set designer?
LD: Not normally. There was a great moment where we were trying to figure out how to do the burning down of the house and the aftermath.
JH: And just to say—the burning down of the house at the end of Detroit is just a stage direction; you don't say how it's supposed to happen. You just say the actor lights this curtain on fire and the house burns down.
LD: And again, when I wrote Detroit, I wasn't thinking of it as something that was going to be produced in larger theaters. Everything that I do is experimental, abstract, you know—the set budget is fifty dollars. I was like, "They'll burn down a model house," you know? So, to be perfectly honest, it's been sort of irritating having people say, "Well, how are we going to burn the house down? Can we use real fire?"
AW: And how have people solved it?
LD: At Steppenwolf, there were these two almost real-sized houses that took up the space. And when the fire started to happen, Mary and Ben's house just made an exit, vrooooom. There was just an empty space left. But what I realized from that production, and what the set designer realized, too, is that there needed to be a feeling of what was left behind, like the ashes that were left. When we went to do it in London, we had a more scaled-down set—it was like two houses facing each other—
JH: The alley was in between the two spaces?
LD: Yeah, it felt like the houses backed up to each other. So the designer was like, "The house will burn down, and in the blackout the floor is going to pull away, and there will be nothing left." And I remember alarm bells went off in my head. I was like, "Here's the deal: There's got to be something under that floor. We've got to feel like their lives have, like, melted. You know, your house burns down, there's water, there's fire, there's glass—
AW: It can't be a black space.
LD: No, that can't be it. And they're like, "Okay, let's see what we can do." In the end, he designed it so that the lights went black, and you couldn't even tell the floor was moving away. When the lights came up, there was just this charred hole with bits of toasters and chairs. The last thing that happened is that the façade made a free-fall, just went kheew into the crater, and the back was all charred. Which was kind of alarming and funny and made a little bit of dust. It was a really great collaboration. The New York transformation at Playwrights Horizons was pretty awesome because that's the only time I've seen it produced with front and back yards.
AW: Okay, but you're leaving out the fact that there was proper fire.
LD: There was.
AW: As a spectator it was impressive in one way, for sure, but as a theater person it was also dazzling in the sense of like, "WHOA! How come they got to do that? Where'd they get the permit?"
LD: As the play went on, you started seeing the turntable turn, and on the last turn, when it's kind of halfway around, we had a wall of fire, gas jets. So as it turned, it sort of went WHOOH. This huge wall of fire that burned, then turned again, and it was the charred house.
JH: That's when the bigger budget is really fun.
LD: Circling back to this conversation of all of us having worked at smaller venues and maybe in a more experimental world and then suddenly having mainstream success—because I've done so much D.I.Y. theater, it's actually quite moving to me to see these larger theaters put so many resources into my plays. For me as a playwright—because so many of the things I've done I've had to produce myself, whether that's raise the money for it or build the set or hire the actors—it's great to be released from some of those duties. But also, in some ways you have to give up some control. During Detroit, Austin Pendleton was directing five ensemble members. They had history, they knew each other really well, they had a way of working, they had a style, they had big personalities, and a relationship with their audience. When we started previews I could tell the play was working, and I almost didn't understand how it was working, because it was such a different approach than I had imagined. It was an interesting moment for me because I felt like the conversation, in terms of playwrights' blogs and journals, was like, "The playwright needs to have control over her work!" And I was kind of like, "You know what? I actually learned a ton about what my play could do and be by not having control." But that may have been the order in which I did things. I got the control part first.
JH: I'm curious about the moment when you started having a sense of, "this play is catching on." I thought no one was going to produce The Nether because of the content. The script calls for a nine-year-old girl, and I already suspected that role should be played by a young actress, and I had all kinds of conversations with myself about, "Should I age the little girl up to make this more palatable?" But it didn't feel right —I just couldn't do it. I think what's been really heartening for me about this whole experience, like you were saying, is—it's fantastic when theaters with resources take a chance on your play. The Nether got into the O'Neill, then went to The Lark, and I started realizing, "Oh, people are interested in this script, at least in a development context." It was revolutionary the first time we had a twelve year-old girl with us at The Lark. She wasn't fazed by the material, and her presence warmed up the temperature of the play. When Center Theatre Group took it on, it was pretty cool, not only because of the material, but—the script was not production ready. CTG gave me two workshops, and I rewrote. When I listened to the final reading of the second workshop, I thought, "This works. This finally works." Driving away from the reading—in LA, of course, revelations happen in the car—I sensed that if the production went smoothly, this would be the play for me.
AW: From the start, people have always had violently different responses to Burns. Like, really, really quite hating it. Or really, really quite loving it. And so I did have the sense, from the start, that this was something which could be pretty potent. I don't think I ever had a lovely moment of clarity although towards the end of previews in New York we did feel—because you never do know what reviews will be—that it would be a pity if we got slammed just because we saw so many people having such a powerful positive response to it. Did you have that with Detroit?
LD: No, it was a much slower burn. I knew that having Steppenwolf do the play was a big deal, of course. And then a week after we opened—I had run back to New Orleans to produce this mini-musical; we rehearsed in my empty apartment, I paid the actors two hundred dollars each—my agent called and said The Times had reviewed my play in Chicago. I remember Googling and I thought, "This is really weird." And then, sort of, ridiculous stuff came from it. Jeffery Richards started talking about wanting to take it to Broadway. Playwrights Horizons wanted their own production.
JH: You are kind of incredible, though, because you also work in this whole other world of performance. Right now you and Katie Pearl are developing a show called Milton in five small towns across the United States, all of them named Milton.
LD: Yeah, I've never experienced, in a more visceral way, the way the audience is the final character in a play, than when I did Milton for five performances, sixty people a night, in this church in Milton, North Carolina. And I would say it's a fairly experimental piece. I mean it's three actors speaking and singing this list. But I had this guy who was maybe in his thirties, a country guy, and he was like, "You know, that was the first play I've ever seen. It was awesome." And I was like, "Oh wow. I just gave him Ground Zero for what a play is."
AW: I think people who haven't seen much theater are much more open to experimental theater. They aren't particularly invested in the rules of playmaking so if they see something which breaks them, or shifts them, it doesn't disturb them.
JH: When I saw Mr. Burns in London, we hung out with your cast for, like, fifteen minutes after the show—they were sitting on the stoop smoking cigarettes—and they told me that when it opened, there were some, as they put it, old-codger reviewers who were like, "What is this?" And that, initially, the audiences were going, "We don't get it" and some of the audience had never even watched The Simpsons. But when they started to understand that there was controversy around this play—that they might come and not "get it"—it put them in a different state of receptivity, and the enthusiasm kept building.
AW: With Burns, here, because we had this massive Times review, the run was immediately sold out. So we never had word of mouth audiences, which meant that audience reaction—which was, you know, a mixture of love and hate and puzzlement and appreciation—was consistent through the run. Whereas in London, because it got many terrible reviews—as well as a few very nice ones—it didn't all sell out at once and people came in because they'd heard it was a controversial play and they were interested to see what they thought, or because their friends had told them to come. By the end of the run it somehow felt like a big success.
LD: There are so many unknowns. You just have to embrace them—and trick yourself with not getting obsessed with one path to success. Which I'm sometimes successful at, and sometimes not.
AW: I will say, though, that I feel uncomfortable about success discussions. Like, I had felt like a success before Burns. I was doing work that interested me, that was produced, and interesting to others, with what felt like a healthy proportion of hits and misses. I was more or less making a living from doing and teaching theater. It was startling to me, the degree to which, suddenly, vast numbers of people were taking me far more seriously. Not that I had any illusions about what people thought, exactly. But it was like, "Oh, I didn't realize I was that irrelevant."
LD: I had a similar feeling, like hmm, so you guys were really just being polite to me all this time? Before Detroit, I had a bona fide career, put together in the way that 99 percent of the playwrights do it. I got some money from productions, I got some money from teaching, and I got some money from writing grants for projects I was producing myself—you know what I mean? I felt like I had a profile within the American theater scene.
JH: I felt the same way. Like I had already been carving out a fun space for myself to work in. That's probably still the key.
---
Special thanks to Lisa Kenner Grissom and Bea Basso for their help with this article.