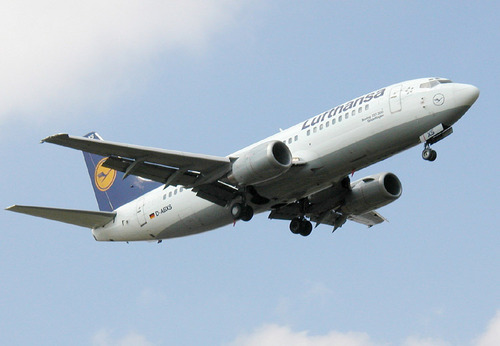 From November 21st to November 28th Ed Wolf documented his trip to the Side-By-Side LGBT Film Festival in St. Petersburg. Catch up with Part One, Part Two, Part Three, Part Four, Part Five, Part Six, Part Seven, Part Eight.

Part Nine: Thanksgiving
Thursday, November 28th, 2013
There's a small group of us left, standing in the freezing night air. The security guards head up the street and disappear. I couldn't tell if they were relieved that the screening wasn't interrupted or just happy to be headed home. It continues to be a powerful and humbling experience not to speak the language, constantly having to depend on my own ability to discern what is happening, understand the nuance in so many interactions that are playing out in front of me. We decide to find someplace to get warm and have something to eat.
It's late on a Wednesday night in St. Petersburg and a lot of restaurants are closing. We find an upscale self-serve café that welcomes us in and we squeeze behind a table and a booth that have been pushed together. Manny and Gulya, the primary organizers are there, as well as Massa and her partner, the women that translated "We Were Here." Bard and I sit together, with a journalist across from us. Vika, who is one of the film festival jury members, sits on my right. She pulls out a sketchbook and begins to draw. There's a handsome young man who sits across from Vika, someone I noticed the very night I arrived. I've had a bit of a crush on him the whole week and now here he is, within reach.
We eat, drink beer, relax, relieved that there were no bomb scares, that the discussion after the film was so well attended. I look at my watch; I'll be on the plane, heading home, in about four hours. The handsome man across from me, I think his name is Rasa, tells me that he can remember watching Gus Van Sant's "My Own Private Idaho" on television in 1994. He said that watching that film as a young man made him feel that everything could be possible for him and the emerging queer community of Russia. But then things changed and his hopes were replaced by fear. I acknowledge his constant presence at the festival and the many ways I saw him supporting the event. He shrugs, says he's only a volunteer. He says he's afraid to be out, that he needs to be careful how and who he is in the world. I reach out and touch his hand.
We all talk about what it is that motivates someone to step forward, what it is that makes someone an activist, what ignites a community to respond. Olga told me that she couldn't sit by and do nothing; another at the table says that it's anger. I tell them that it was the Vietnam War that first got me to march in the streets. Throughout our conversations, Vika sketches us. I see some drawings of myself from earlier in the evening. I tell her she's an excellent artist. She shrugs her shoulders.
The meal winds down; our time together is over. I say goodbye to Manny and Gulya, thank them for everything. I give Massa a big hug; there are tears in her eyes. Vika and Bard and I squeeze into a cab. In the hotel lobby I tell Bard how much his kindness and support have meant to me; we hope to see each other again in San Francisco someday.
And then I'm back in my room. It's 2am on Thanksgiving Day. I finish packing and take a shower. I've got ninety minutes until it's time to leave and decide to lie down for just a moment. The phone rings, the taxi is here.
The cabbie is a young blonde woman and I thank her for coming so early in the morning. She smiles and nods, doesn't speak English. We sit in silence as she drives me through the beautiful empty streets of St. Petersburg. The citizens are asleep and there's nothing to be seen but the massive architecture, the empty avenues, the doorways and handrails glistening with ice.
I can feel the tears coming. I had one good cry several nights before, but there is so much more to do. The reality of what the community here has to deal with on a regular basis is so moving to me; it feels like I'm not going to be able to bear it without doing something. But what?
In the end, as I'm driven back to the airport where my journey began, I resolve to stay more aware, on an ongoing basis, of the privilege I have in the communities that I live and work in. To be able to walk freely down the street with Kirk's hand in mine, to walk into a movie theatre screening a film about queer people without fear of violence. To be able to be out and visible and active and see others being the same; these are the things that I will continue to do and be grateful for it. The cab driver feels the silence between us and reaches over, turns the dial to the English radio station. It's the Eurythmics singing, "Everybody's looking for something."
I see a sign with the image of an airplane and realize we're getting close to the airport. I pull myself out of my revelry, dry my eyes. From the moment I arrived last week I've had a Sasha or an Olga or a Massa to translate and guide me through whatever situation presented itself. As the taxi pulls away, I realize I'm on my own for these last few steps of the journey.
I scan my identification in the Lufthansa ticket machine and get my boarding pass. I try to walk through into the passport control line but a dour uniformed woman on a high stool says "No!" and indicates that I should step aside. I stand for a few minutes and then try to join others who are passing through and again, she signals no. I don't understand what's happening and look at my ticket, try to show it to her. She gets irritated and points again that I should move aside. I'm clearly not getting through here and I start to get nervous. I walk around the kiosks, see armed guards who seem to be watching me. I'm getting increasingly anxious, which I know is not good and is probably not warranted, but I'm tired, confused and now, more than ever, I just want to get home.
There doesn't seem to be anyone in the booth, but I can hear laughter. When I lean forward I can see two young women staring into a computer screen. I whisper, "Excuse me," and they look up. As the one examines my passport, the other can't stop laughing. They both giggle, trying to pull themselves together, but they can't. My passport is finally stamped and I'm on my way to security, shrieks of laughter coming from the booth behind me.
The waiting area is full of passengers who are flying to Frankfurt. It's probably just my imagination, but everyone seems quiet and nervous, looking down, intent on boarding the plane and getting out of Russia. Even if it is just my imagination, I agree with them.
I put my luggage on the conveyor belt and remove my laptop. I suddenly remember that I haven't deleted my blog entries. Should I be concerned? I take off my belt, my jacket and walk through the scanners. Beep, beep, beep the alarm shrieks. A tall handsome guard signals for me to back up. He mimes emptying my pockets, and I pull them inside out to show him there's nothing there. He gestures for me to come forward and the alarm goes off again.
And then I remember: it's my artificial knees. He stares at me suspiciously and I tell him I have metal knees, but of course he doesn't understand. I bend forward, put my hands on my kneecaps, and say the only word I can think of to indicate the problem. "Kaput!" I say, even though it's German and probably doesn't make sense. He points to an area near the conveyor belt where there's a large white screen and follows me behind it.
We face each other. He lifts his arms and I do the same. He begins to touch my chest, my sides, my legs, my ankles. He picks up the scanning device and runs it along the length of my body. When it moves near my knees, it beeps. He looks at me and gestures taking his trousers off while I unbutton, unzip, and let my pants fall to the floor. Then he kneels down.
As I watch the top of his head, he leans forward, slowly moving his hands over the scars on my knees. It's the most physically intimate moment I've had on this trip. No one except my surgeons, my physical therapists and my partner have ever taken such tenderness with my old wounds. It feels like a terrible invasion of privacy, but it's something else as well. I take a deep breath and watch the way he kneels before me, running his fingers gently up and down the length of my scars. I realize this could also a blessing. "May you continue to move with confidence," he seems to be gesturing with this final intimate ritual. I collect my luggage, put my belt on, and sit with the others as we wait to leave Russia.
Once onboard the plane, I sit back and close my eyes. Four hours to Frankfurt, a four-hour layover, and then twelve hours to San Francisco. I can feel myself being pulled toward that moment when Kirk will appear and pick me up, but I decide to stay with all the memories and pictures and affections I've had over the past week. I stay with the understanding of why the authorities did everything they could to stop the films from being screened, how dangerous it is for our stories to be told, especially those which underscore how much we all need each other.
The plane jerks forward and begins to move down the runway. I will remember these people and their stories and when, in a few days time, I'm standing on the stage of the Castro Theatre after the screening of "We Were Here," I will remember to have the audience shout, as loud as they can, "Queer community of Russia, we are with you!"
And then the plane is lifting, lifting, and I am gone.