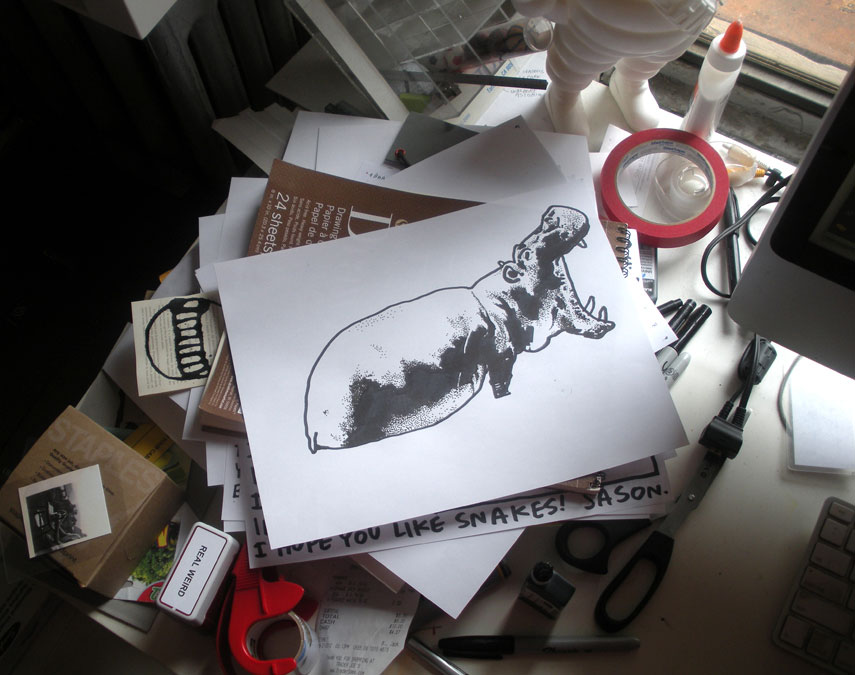 The artist and Believer illustrations editor (also one of our top five favorite people in general), Jason Polan, will be at the New York Art Book Fair starting today, launching a new magazine called REAL WEIRD along with a batch of other books and things at table A37. 
This Wednesday, October 3, Jason will be at the release party for his book A LOT OF PEOPLE, put out by Dashwood Books, at Dashwood on Bond Street from 6 to 8pm.
If these dates and times don't suit, he has an art show opening next Friday, October 5, at 6 Decades Books and Boo Hooray Gallery on Canal Street. It is called A Slow Walk. There will be a new letterpressed portfolio there along with new drawings and photographs and writing and things.
You can also follow Jason at jasonpolan.com and everypersoninnewyork.blogspot.com.