This issue features a microinterview with Jeffrey Eugenides, conducted by Zack Ruskin. The fiction of Jeffrey Eugenides spans continents and centuries, but readers of his work may notice a recurring locale. Whether prominently featured or casually mentioned, Eugenides' upbringing in Grosse Pointe, Detroit, hovers over his books (The Virgin Suicides, Middlesex) like a thick exhaust of nostalgia and melancholy. In Marin County, California, between events on his last book tour, Eugenides spoke with Ruskin about his take on Detroit's past significance and what possible futures await the Motor City. The accompanying illustrations are by Jason Polan, who is also from Detroit.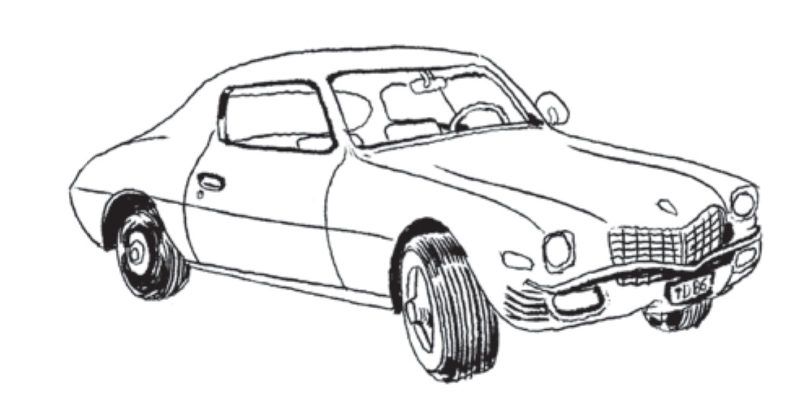 MICROINTERVIEW WITH JEFFREY EUGENIDES, PART I
THE BELIEVER: Where do you see Detroit fitting into the echelon of American literary settings?
Jeffrey Eugenides: In my mind, it's one of the most important cities to write about, because it has so many things that are central to the American experience. You can think of the rise of industry, with Henry Ford and the automobile, and you can think about Motown and what an American form that is, and how influential it was around the world, and then on the bad side you can think about the terrible racism that was in the city, and the tensions between African Americans and whites that finally led to the race riots and this slow devolution of the city. In writing just about Detroit, you can speak to many of the things that seem to both grace and bedevil American society.
MICROINTERVIEW WITH JEFFREY EUGENIDES, PART II
THE BELIEVER: How would you compare Detroit now to when you lived there?
JEFFREY EUGENIDES: When I was a kid, the city was the fourth or fifth largest city in the country, and  it had more than a million people, and it was prosperous. The downtown was bustling, and my parents would  take me there—it was like a small version of Chicago. Then the riots happened when I was seven, and the city began to change a great deal and really, really go into a downward spiral. Now I  think half of the land is actually vacant.
BLVR: Given Detroit's size, that's got to be a lot of empty ground.
JE: It is. Detroit is one of the largest cities in the United States in terms of square miles, so there's not a lot of people, and a lot of land to cover. Recently, some good  things have been happening in Detroit. I just was at  a party for Matthew Barney, doing a series of films being shot in different American cities, and part of it was  done in Detroit, and at the party I met all the Detroiters who helped work on his film. They're young artists  and they're buying houses for a dollar and giving them to other artists who come to the city, and then they try  to refurbish them. There are these little signs of artistic life pulsing in the city. The downtown is better than  it was twenty years ago. It has more things going on at night, and it's safer. A lot of the racial tensions that were there in the 1970s seem to have eased, but having said that, I'd have to mention also  how vast the area of impoverishment is in the city, and  how a little artistic enclave, as nice as that is, is not enough  to restore the city. You're going to have to have a return  of industry, and of jobs, and that's a very, very large, very, very high, steep hill to climb. It remains to be seen if the city can come back economically, because the difficulties it has are severe.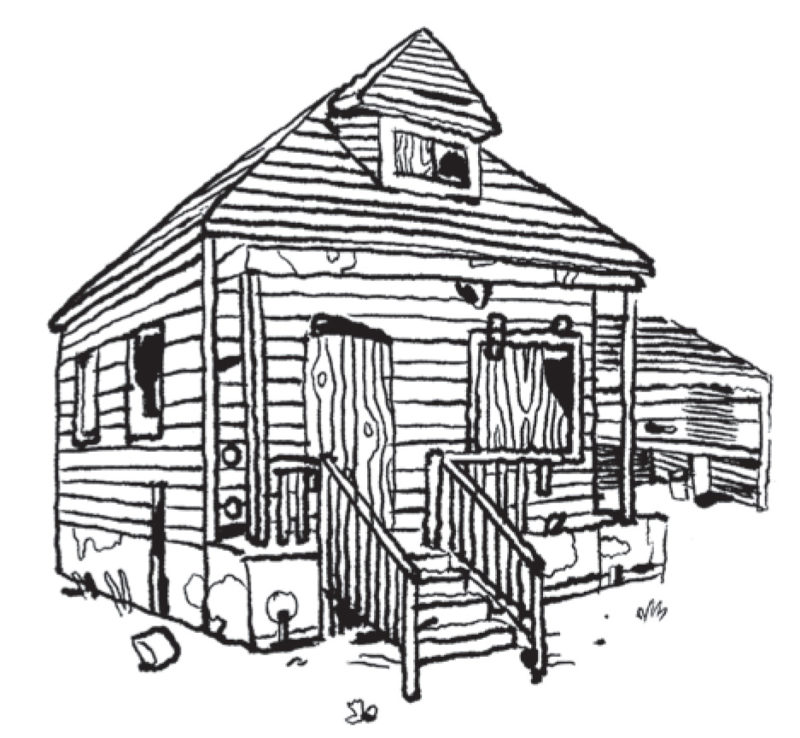 MICROINTERVIEW WITH JEFFREY EUGENIDES, PART III
THE BELIEVER: We often tie authors to their roots, in the way you've been bonded to Detroit. Do you resent being inextricably linked to your hometown?
JEFFREY EUGENIDES: I actually don't mind that at all. I don't have a tattoo on my arm like Eminem does, but I feel like I have one. It seems more of who I am than when people try to tie me to my ethnic heritage—when they think I'm somehow Greek, when I'm very American and only half Greek. One of the things I was doing with The Marriage Plot was to write  about what being a Greek American is really like—sometimes only mildly inflected  with Greek heritage. Mitchell Grammaticus is closer to the Greek I am, whereas Cal  Stephanidies is much more Greek and had a stronger ancestral influence in his life. I think  that's not in keeping with my own American experience, and I guess I've always resented the extent to which people with simpler names are considered more American than those  with names that are difficult to pronounce. I was trying to show, with Mitchell, how American someone with an elaborate name could be.
BLVR: Do you feel your novels would be fundamentally altered if you'd set them elsewhere?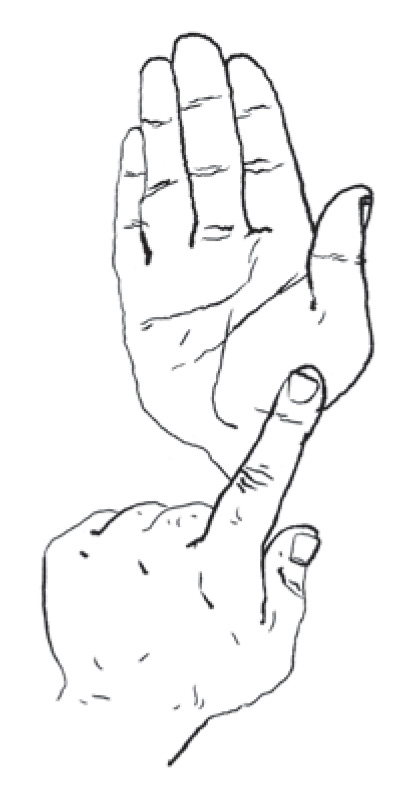 JE: They wouldn't be fundamentally altered.  You could write my novels and be from a different city, but the city would probably have  to have some similarity with Detroit: Milwaukee, Cleveland, these other places we're  talking about. You could set my books there. There's an atmosphere of elegy in The Virgin Suicides, of a city that's dying, and that's connected to the idea of the demise of the Lisbon girls. So it's true that my books come from an American city that's dying, that's seen better days. You couldn't set my novels in Florida or Los Angeles.
MICROINTERVIEW WITH JEFFREY EUGENIDES, PART IV
THE BELIEVER: Is Detroit an accurate reflection of modern-day America?
JEFFREY EUGENIDES: You know, if you're going to write about modern-day America, I'd probably write about  San Francisco or California. Detroit is really a twentieth-century story. It's continually trying to come back and have  a resurgence, and that's been going on for  forty years now. What's happening in Detroit at the moment, though, I wouldn't say  is that central, but the history of it is important. What you learn from is history,  and the things that have happened in Detroit, the mistakes that have been made,  in terms of the civic organization of the place—we should pay attention to them, so they don't repeat themselves in other cities.
BLVR: There are other cities that have suffered social and economic disparity on par with Detroit. Why do think Detroit inherited a reputation of American urban decay?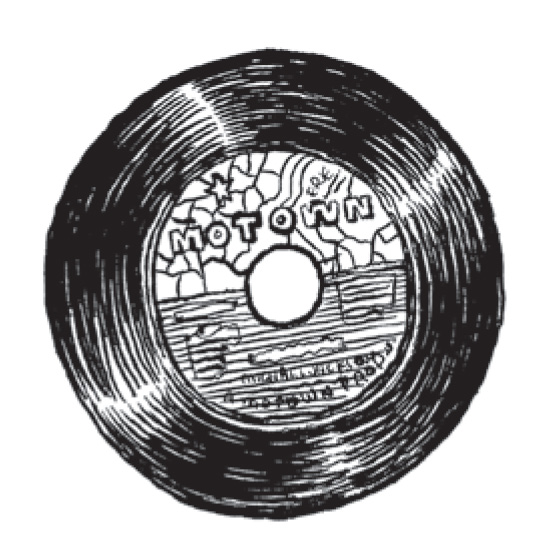 JE: Yeah, it's all the Rust Belt cities except for Chicago. Chicago is the only one that seems to have survived. Milwaukee, Derry, Cleveland, Cincinnati—it goes on and on. Detroit got the mantle because Detroit was the greatest of the cities, not only the biggest, but also culturally the most important. It's associated with the automobile, which is so important, and the arsenal of democracy in World War II. I think that's why the collapse was more extreme in Detroit, but I think the good times in Detroit were also more extreme.
MICROINTERVIEW WITH JEFFREY EUGENIDES, PART V
THE BELIEVER: Some people have taken issue with artists using the decay of Detroit as subject matter.
JEFFREY EUGENIDES: There's a bunch of people parachuting into Detroit and trying to make art about it,  French photographers and people like that who are mesmerized by the destruction. Most Detroiters are tired of it.  They call it "ruin porn," and they're tired of people coming in and finding this blitzkrieged city beautiful or poetic  or something like that. I feel most of the artists in Detroit are resisting that sort of treatment now, which is good.
BLVR: The Obama administration has funded a major project to remove blight from  Detroit. Do you feel we risk jeopardizing the authenticity of a  space when we designate undesirable aspects and remove them?
JE: It depends what it is. There's a lot that's been bulldozed in  Detroit—you have to ask yourself, What am I going to do with  a huge skyscraper fifteen stories  high that's falling apart, too expensive to maintain, and that no one will buy? With a place like Detroit, at this point, you have to bulldoze a lot and start over. There's certain really important buildings, like the Grand Trunk train station, that are iconic, and it would be great if you could save some of those, but you're not going to be able to save everything. The only thing Detroit has going for it, in a way, is if you  could start over, you could be building with different technologies. You know, obviously, more energy-minded, conservational architecture, and that would actually be a great  benefit, and that would attract people to live in a place like that. Most cities—look at New York—it's difficult to keep  them fixed up, because they're falling apart. They're starting to look old. To start anew has  a certain appeal and is not at odds with Detroit. Detroit burned down in 1805, and the flag, as I mention in Middlesex, says, "We hope for better things; it will rise from the ashes." So Detroit has always had  this idea of resurging from catastrophe, and I think that way forward would be to really change  things up quite a bit.