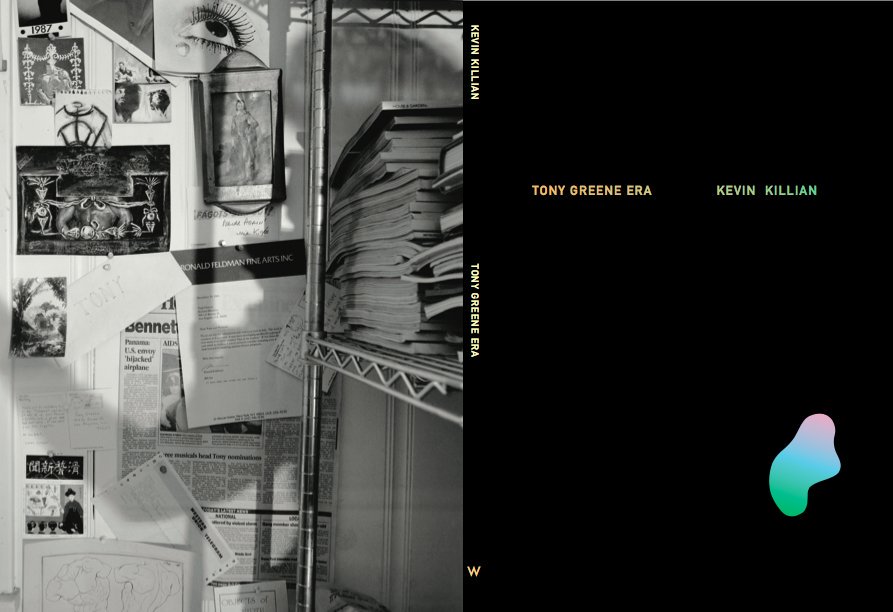 Soft Art
hides not in the minute but rather glories in the hour,
in the space of reformation.
It takes its sweet time in this tumble dry bed, which thou shall work as
the water of the spheres,
Wet mattress, wild thyme, coriander, damp, mum.
Shakespeare said there are "sermons in stones, books in
the running brooks," just get out more, he seemed to be urging us,
blow the stink off—
like JFK with his war for fitness, for youth.
A single look at the packed parking lot of the average high school will
tell us what has happened
to the traditional hike to school that helped to build young bodies …
The Soft American
His own back broken needed to have sex six times a day to relieve it.
The Gifts of San Francisco
These
were the gifts of San Francisco, the popsicle
invented by a boy not even 12 years old, in a heat wave;
the Mai Tai, like a chapter from Drew Cushing's novel
of boy brothels in the days of the Barbary Coast;
cioppino, crab soup of the Genovese fishermen who
swam, like Mark di Suvero, through the towers of the Golden
Gate Bridge—white thick hot mass of potash in bowl;
Irish coffee, a splash of brandy in java, perks you up as it knocks
you down;
the fortune cookie, poem, warning, ransom
wrapped into thin dough, you will meet a dark stranger;
Crab Louis, named after Louis Quatorze? Louis CK? Louis
Armstrong? Louis Nye, crabfaced specter of my childhood,
Crazy Frank Gorshin-like villain of afternoon TV;
Pisco Punch with that little hint of piss in its very
name, oh sure, yes, shake me up a dozen, bartender;
chicken Tetrazzini, they hailed her at the opera,
held her aloft by her legs and arms in a torchlight procession of
chicken, of angels,
green goddess dressing, not the protoplasmic creature of Robert
Graves' desiring, but
a woman like Alice Waters in the slow food living foods
movement,
her arms stained with light and chlorophyll;
the Martini, they served them at our poets theater intensive
performance in Vancouver,
but instead of vermouth, Lee offered lemon-lime soda, delicious
and wry,
like the late Elaine Stritch, next day it's pretzels and beer;
that seems clear
Rice-a-Roni, bell clang on hill top, swoops of brakes unfurling
down Nob Hill, I longed
to be in the TV commercial like a boy in a brothel, red, gold;
Hang Town Fry, before the end of the poem I will know what it
Is, the image shall descend on me like a halo,
like a hey-hey-low, and
It's-it, graham crackers and chocolate, dipped over ice cream,
part time paradise, like its id, and these,
the gifts of San Francisco, I extend to the ego, the superego,
the colors and germs of your generosity. Come Freudian
constructs,
I am tired of my self and of hobbling these lists,
in infinite reconstruction throw ashore your appetites,
want all of them to unravel under my skin, like that Korean
movie we saw,
The Host, a little drop of poison and an alien sea lion erupts
from river downtown
in Seoul, chaos ensues, family implodes, a hundred things
dissolve their hope in acid;
my gifts come softer than those.
Ruined city under the apoplectic heel of the eel … in the
Blink of time in which the match head catches, can you see its
halo
Valentine
It says here that suspended
animation's come a long
way since bygone Lazarus/
Passover Plot times
It says Walt Disney never
really died he's lying
on a bed of chilled cubes
somewhere in Anaheim
taking what his associates
laughingly call a
holiday on ice.
If I only had life to live
I would live it with a blond like you.
Frozen roses are frozen red,
frozen violets are frozen blue.
---
Kevin Killian is a San Francisco novelist and poet. Tony Greene Era is out now from Wonder. Other recent books include the chapbook Pink Narcissus Poems (The Song Cave); Eyewitness by Carolyn Dunn, the memoirs of a Beat Generation legend "as told to" Kevin Killian (Granary Books); and Tagged, a collection of Killian's intimate photographs of artists, writers, musicians, filmmakers, etc. His previous collection of poems, Tweaky Village, won the 2014 Wonder Prize, judged by MacGregor Card.