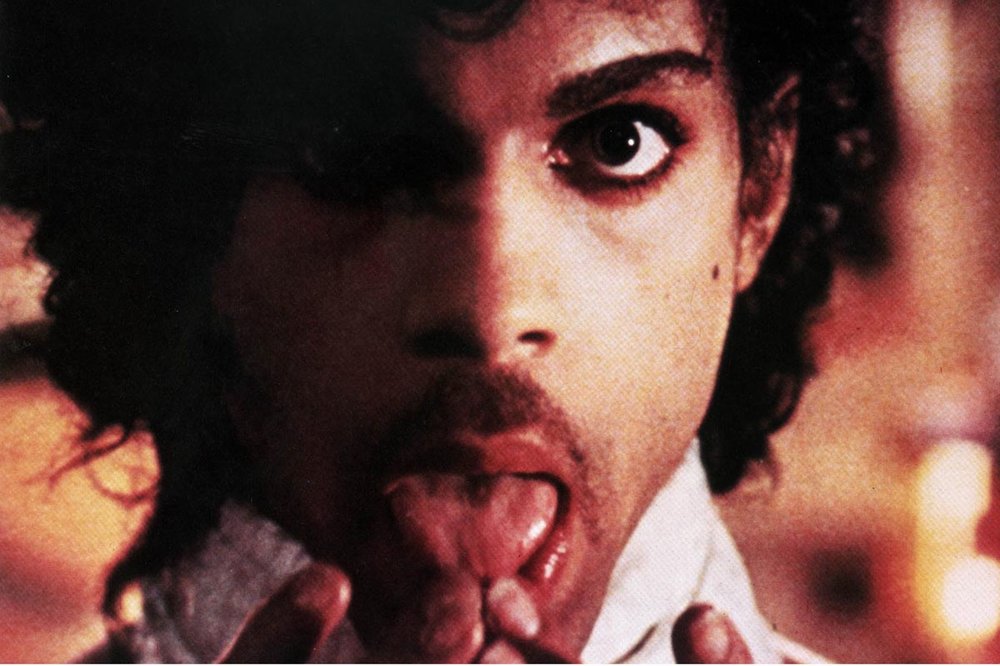 WHEN DOVES CRY (1984)
the bangs tangle
make a veil so to see
you can't see the star.
clips of the star: the same tangles.
was a star when he played he wasn't
but he wasn't a star till he played.
he watched himself to see he got him right.
a mirror makes him whole and splits
him—once he switch crown
for a hat with a veil he's unavailable.
veil mirrors bangs at the top of the clip,
veil, bangs and bangs—with a bullet
the hit all the way to the top with no bottom.
no bottoms, no top he sit in a tub,
you can't see what's unrevealed. tub
like a limousine. the star in the limousine
his bangs like window tint
he look out. the steam like a veil
he wear over his eyes like bangs.
we can't see himself seeing himself yet. then
he unveil himself as covered,
can you picture this?
how could you just leave me standing alone,
he ask the mirror.
why do we
scream at each other he say to himself;
he can't see it. split, he split
and spin into himself where he always was
beside himself with alone.
KISS (1986)
shellac'ed laced like a wig's web sans synth, icing a glazed hole
helm, sheened against all one don't have to be.
beautiful, but Manning, woman, shrouded thus body-like,
the black sheer makes of her a kind of catch. she slicked back,
your lubed shellac'ed laced like a wig's web sans synth, Bambino Valentino
Maraschino light dusks slats and Little Girl Wendy picks—
her do cursive to your slab, thus got curl. her wince at your quince mugging
a crack at you showing your ass, as the dead drag you back to the wet.
CONTROVERSY (1981)
this time: do's a ratty indecision—whipped not,
washed not
means metonymic mind on dirty, flasher duster stud(ded), cream of his thighs a stout's head.
that shot glass motherfucker.
dig me watching him always
creeping he seemed from smoke slinking, dank black there, here glass blossoms pink his back, band
coiffed to flee kinky for kink, they finger stratted necks like lank kitchens lick napes slipped in the crotch of stiff lapels, collar starch.
mostly I wanna say sleazy this time. no doe-peep, the oleo leer Joe Blows him somehow, backslides to 70s
the off-to-future roller. is why I look elsewhere—
—here:
speaker stack zigguratty for Prince
to get down off
to get off down
to cigarettey church's
vaginal stained glass
playing dive neon
& spots roll their hard-on eyes wild
out the nave up the cathode for me.
lyric synopsis: interrogation of some-us interrogating him—
conclusion, then: I didn't for sure want to be any of this clip
so? now, under my (my how my hair is) butter pat pate crown,
I would believe his hair just kudzu kudzuing kudzu
but that beauty mark an ever side-eye don't wink, do it
& another word for nave? sanctuary, tangled motherfucker.
---
Purchase a copy of the current issue of The Believer here, and subscribe today to receive the next six issues for $48.