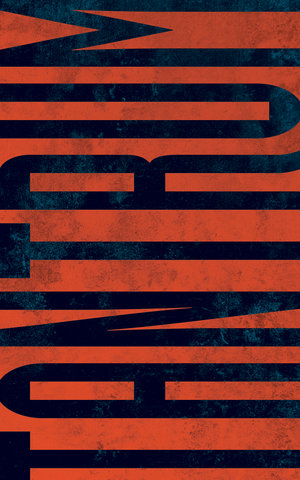 Format: 99 pp., paperback; William Carlos Williams references: Five; Plums, from the ice box or otherwise: Seven; Male gazes confronted: Forty-three; Dedication: "you probably think this book is about you;" How Love Is Described: "peachy universal;" How Life Is Described: "one big incredible teenage philosophy;" How Death Is Described: "stale cinnamon toast." Representative Sentence: "You could catch a third-degree tan / die happy."
Central Question: Are beauty and ugliness sleeping together?
Beauty is rarely greeted with eloquence. More often, it's welcomed with drool, stares, whistles, and other ejaculations. In her poem "What It Is," Stella Corso speaks to men on miscellaneous backseats and couches. Each vignette follows a formula: 1) Man compliments a body part of the speaker (eyes, hair, breasts, etc.); 2) The speaker asks why, or what do you like about said body part?; 3) Man flounders. "What do I smell like / Like a woman, he replied." Corso invites the men to a game: to specify their DOA come-ons, to be more playfully direct in their intentions. Each one loses, with each response more inept than the last, the pattern articulating the gap between their definition of beauty, Corso's body, and her definition, one that works within the rotten world she's dealt, spinning an inventory of vapid answers and events into beautiful farce.
This turf war with the male imagination's flaccidity gives rise to the book's title. But Corso's tantrum is not so much a full body quake as a sustained comedic ennui, like the tone Joan Didion courted in Play It As It Lays, or Lana Del Rey's cheeky melancholia, with equal weight given to lovers, places, and things: "Can you name your sharpest offenders," Corso asks in "I Get Places By Moving Sideways."
jeremy, brandon, aaron

and steve

also rowing machine, small inflatable boat

unusual vanity
The world's items, its products, both specifically labelled for beauty and otherwise, sit center frame. Beauty fades and products break: lipstick on the straw, a seashell necklace, a flat afterglow. A Corso poem lives and dies in its props, which oscillate from married men to a shapely Coke bottle unfinished by the pool, warming and spoiling.
For Corso, beauty and rot are inseparable twin sisters. Her New England has been left too long in the sun: "Clambake Wednesday Noon / Super de luxe." Here, spacing measures the expectations of leaf-peeping tourists in relation to the whiteness of Massachusetts' flaking hill towns, the rising heroin epidemic in Greenfield. Every party pontoon acts as a reminder that no matter how good the healthcare is, the state was built on burning witches. But Corso stays, drifting, and in "New England, An Island," her beauty feels more at home discontent against a backdrop of "wanton gypsy figures" and "crystal cottages stuffed with birds," reminiscent of Didion's Maria in California: "Maria lay on the bed watching a television news film of a house about to slide into the Tujunga Wash. 'I'm not living here, I'm just staying here.'"
The beauty/rot codependency also bleeds into institutions, as in "Reduced Versions of Popular Women for the Private Market," where the speaker observes the pairing in a museum setting. She walks by Wilhelm Lehmbruck's "Torso of a Pensive Woman," the sculpture's stone body cropped at the shoulders, neck, and mid-thigh. To make his object beautiful, Lehmbruck decapitated it. Yet Corso wonders how the sculpture can be pensive if he discarded the part of her that thinks? Corso continues through art history, wandering to a nearby painting, featuring:
a woman gazing pensively

at the castle in the distance

while a man reads to her

although the cracks in the sky are unintentional

they lend a necessary texture
Sporting Enlightenment-era garb, the reading man sees his betrothed and a cloudless sky, oblivious to what Corso recognizes as a mansplainer starring in his own centuries-old oil painting. Though the painting and sculpture both aim for beauty, their dart lands on decay, an antiquated blindness thrusting the works past their expiration date.
When William Carlos Williams wrote, "No beauty but in things," he was naively thinking of buds in spring, not of fake nails, silk pajamas, or lifestyle brands. Many men never discover that a negligee or a pantyho is not itself a talisman of erotic power, only a signal whose meaning varies with context. Each thing means many things. In "A Day in the Fabric of the Land," Corso casts herself as owner of the famous fruit Williams pilfered from the icebox. Like the parade of brutes in "What It Is," Williams reads the plums' beauty as invitation. "Forgive me / they were delicious," he writes, assuming that a cute note makes his theft okay. But, as Corso explores over a series of poems in the book's midsection, to enjoy fruit at all is to understand the beautiful tragedy of ripeness, of eating too early or too late, of measuring the taste of one against another, of tossing out the neglected, aging ones who've 'gone bad.' Maybe every object, body, word, plum, is both a prismatic container of desire and a coffin.
As Corso revealed in an explication for Poetry Society of America, "An Actress Approaches Her Scene" centers on Leone Jensen, a young woman who suicided off the Hotel San Carlos roof in 1928 after a breakup with a bellboy. She's the ultimate Corso tragic hero: a pretty blonde whose body didn't live past age 22. Perhaps most importantly, legend says Jensen's ghost still haunts the rooftop pool, the ideal setting to lounge and burn in equal doses. One can see Jensen, after an afternoon of observing and being observed, placing down her pencil and crossword, approaching the edge while wondering, "how do I look from the back?" one last time, before saying goodbye to all that.
I thought of Jensen and Corso and Didion's Maria recently while watching the 1992 film Death Becomes Her, in which Meryl Streep and Goldie Hawn's characters take an anti-aging potion, meaning their beauty eventually will rot, but their bodies will never die. In the final scene, they attend the funeral of Earnest, a cowardly plastic surgeon and mortician. The priest says Earnest lived "a full life" and will "live forever" in that good ole heteronormative way, through his children. Streep and Hawn guffaw from the back pew. Having survived lovers throwing them down staircases and jealous friends shooting them through the stomach, their bodies have transcended the need for moralistic parables cooked up by the patriarchy. Forgive me, but the victory is delicious, so sweet and so cold.