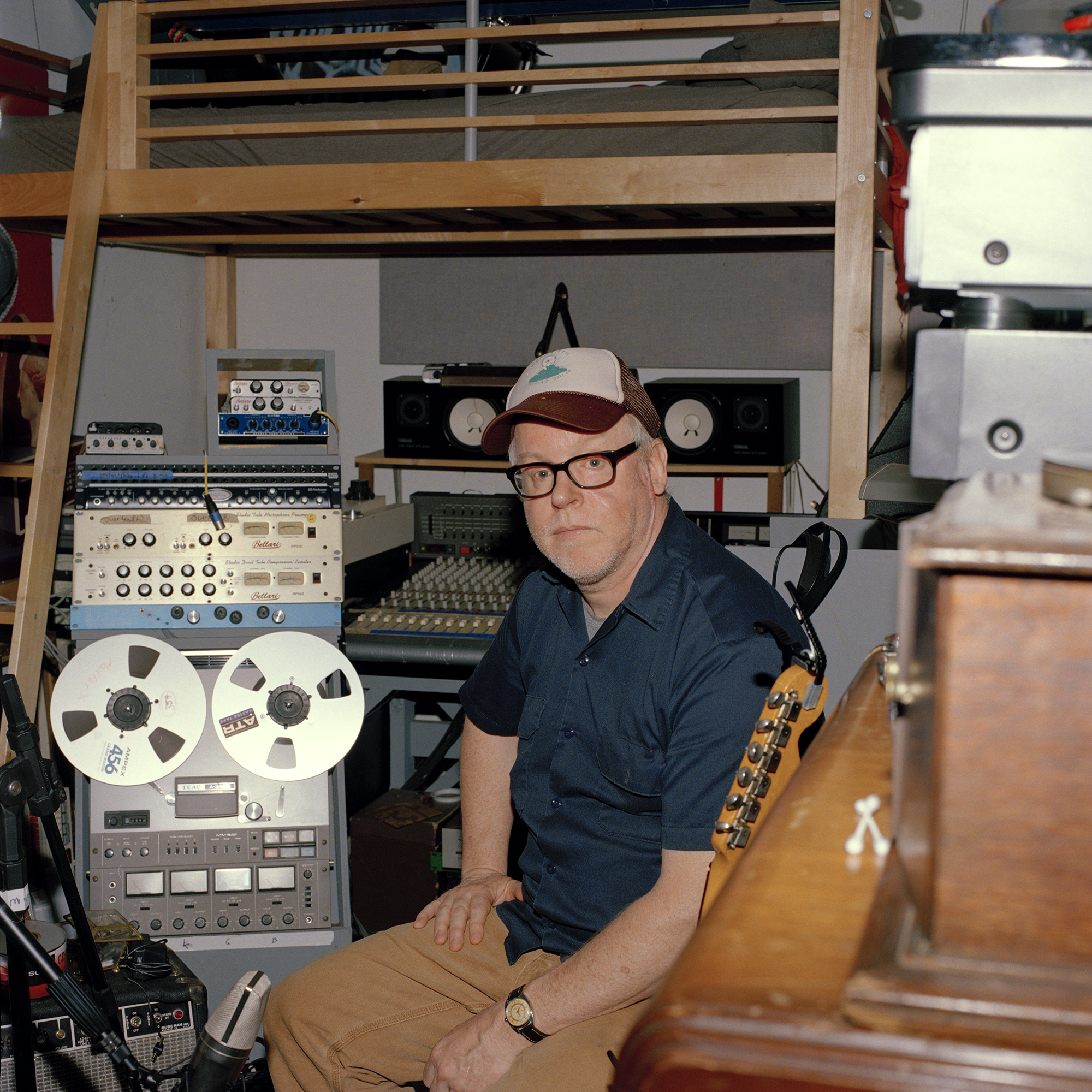 Martyn Leaper keeps glancing at his phone. He is anxiously checking the status of a Kickstarter campaign that aims to fund the 20-year anniversary reissue of his band the Minders' debut album, Hooray For Tuesday. Though he feels like he could have found a home for the reissue on another label, Leaper is committed to releasing the album independently—or more specifically, on his small imprint, Space Cassette. "If this doesn't succeed, maybe we'll try and shop the next record," he says. "But it would be really nice to continue doing stuff on our own, just because it feels like if anything goes wrong, we have ourselves to blame."
If you're not familiar with the Minders, you might still know about the musical collective-slash-record label they're associated with: The Elephant 6 Recording Company, a loosely defined cooperative of Anglophilic indie rock bands including Apples in Stereo, Neutral Milk Hotel, and, briefly, Of Montreal that was formed in Athens, Georgia before settling in Denver, Colorado.
The Minders are simultaneously Elephant 6's most underrated act and the one most emblematic of the collective's aesthetic. Hooray For Tuesday is a sterling, subtly psychedelic guitar pop record that effortlessly synthesizes the plainclothes nonchalance of 90s indie rock with the irreproachable song craft of British Invasion bands like The Zombies and The Kinks. Moreover, Leaper—who grew up in Portsmouth before his family relocated to Denver while he was in high school—is the only authentic Brit of the bunch. Hooray For Tuesday is the type of pop record that indie obscurantists twenty years in the future will likely tout as a "forgotten classic." This is a party worth showing up to early.
The 49-year-old Leaper is endearingly avuncular, which probably isn't the first characterization that comes to mind when you think of a veteran indie rocker. "God, these mosquitos are really fucking aggressive," he says in his diluted British accent as his swats at the air indiscriminately. We are sitting in Leaper's backyard in Portland, Oregon on the first truly warm day of the year, following the city's notoriously soggy, six-month long wet period. Leaper owns a house off SE Hawthorne and Cesar Chavez Blvd., the east side's biggest thoroughfare and one of the Portland's main cultural hubs. His garden is enormous and well-manicured, and in the center of the yard is a desk inside a miniature atrium—Leaper's "writing area."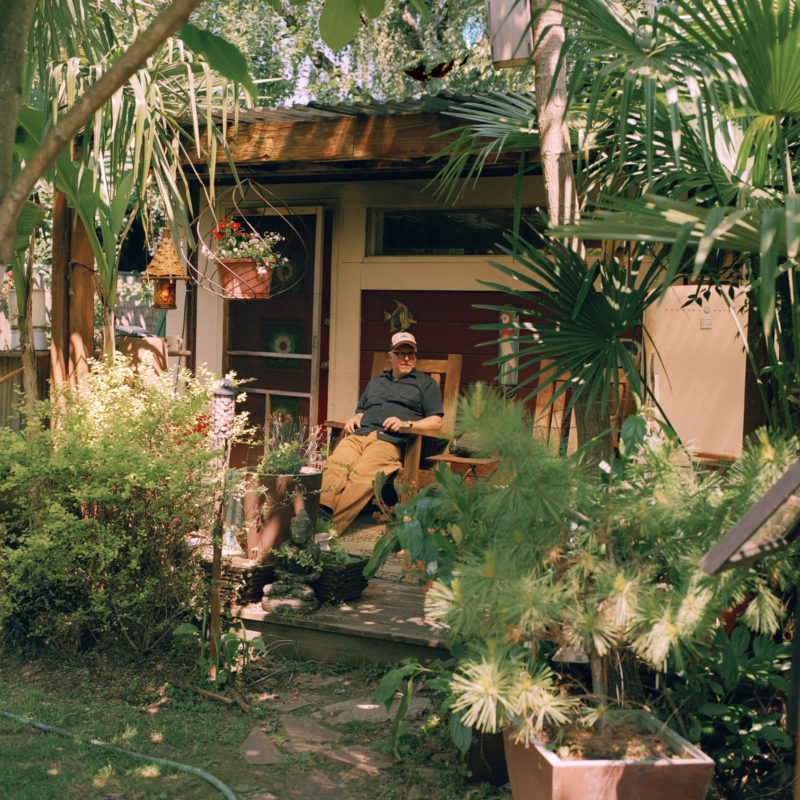 "I want to go back to college for creative writing," Leaper confesses. "I still want to make records, but I also want to write stories and things. I feel like [higher education fuels songwriting], because you go to all these lectures and get all of these great ideas. Your mind is going a thousand times faster than it usually is, because it's being exposed to stimulus you don't usually have."
Despite his obvious intellectual bent—he's a card-carrying member of the Oregon Historical Society and has written essays on the history of Portland's coffee industry—Leaper is dogged by a lack of confidence. "My big hangup always was, and still is, that I don't how to read music," he says. "I wish I knew how to play piano. I always wanted to write good songs, I just never knew if I was intelligent enough."
This is especially mind-boggling, as Leaper's songwriting was endorsed by one of the best songwriters in the history of popular music. Toward the end of his life, Elliott Smith took to covering stripped-down renditions of Minders songs "Golden Street" and "Hooray For Tuesday"—the title track from the aforementioned album, and a song that Leaper first started writing when he was a teenager—at live shows.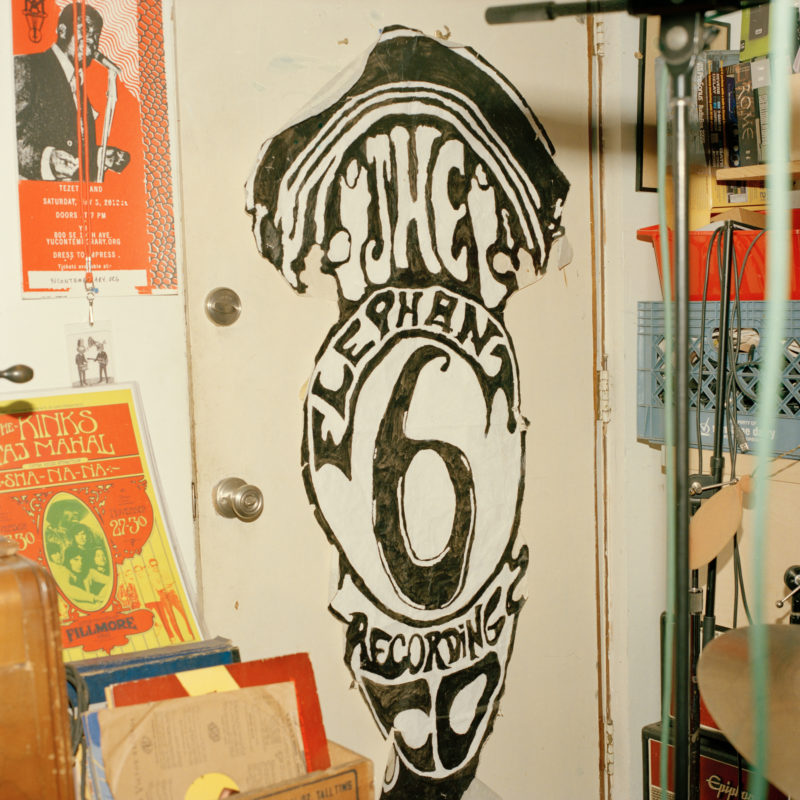 The Minders also opened for Smith on one of his last tours. "People were fucking shitting their pants," Leaper says. "Everyone wanted a piece of [Elliott]. When he took us on tour, he would play with us every night. He would come out at the end of our set and play drums to 'Golden Street,' and we would do 'Dig A Pony.' And then we would back him up 'Care Of Cell 44.' He was such a kind guy and so talented, and just so good at being that."
The Elliott Smith connection has proven to be something of a double-edged sword for Leaper. In fact, pretty much everything written about the band since 2003 has focused on the association. On one hand, it's legitimizing (and a convenient way to turn someone on to the band). But in some ways, it's made Leaper and the Minders a footnote in a more successful artist's hagiography. "The Minders were one of many, many bands associated with the Elephant 6 collective that seemed to have a fleeting shot at a bigger audience—and then largely disappeared," reads an A.V. Club post about the band from 2014.
This is laughably inaccurate—the Minders averaged about one album per year since Hooray For Tuesday's 1998 release up until 2006. (When Leaper briefly retreated from music following a devastating bout of depression.) Leaper released a new Minders 7" in 2013 with a fresh lineup to coincide with the band's tour with the newly-reunited Neutral Milk Hotel.
Elliott Smith and Neutral Milk Hotel's Jeff Mangum are not the only stars in Leaper's orbit. The Minders have served as something of a springboard for Portland musicians who have gone on to land more financially rewarding gigs, such as Hutch Harris of the recently broken-up Thermals and Joanna Bolme of the Jicks. "It felt like a massive failure a lot of the time," Leaper says of former members jumping ship. "I can't lie about that. People who know me know that sometimes I probably behaved very badly because I was jealous. I would take it personally, I think, where it was something about me, or my personality maybe. There was this feeling of inadequacy from feeling unable to break that barrier [those other bands] were breaking."
There have been times when Leaper's underdog status has approached levels of tragic irony, like when Conan O'Brien's show licensed "Yeah Yeah Yeah"—one of the two songs on Hooray For Tuesday Leaper didn't write—for a 2007 skit about the iPhone. And somewhat symbolically, the band appeared on the cover of the final issue of The Rocket—a beloved music publication from the Pacific Northwest that shuttered in 2000.
But this kind of stuff no longer bothers Leaper. "I'm not bitter," he reassures me. "I was sometimes, but I'm not now. There are things I've achieved that I never thought I would."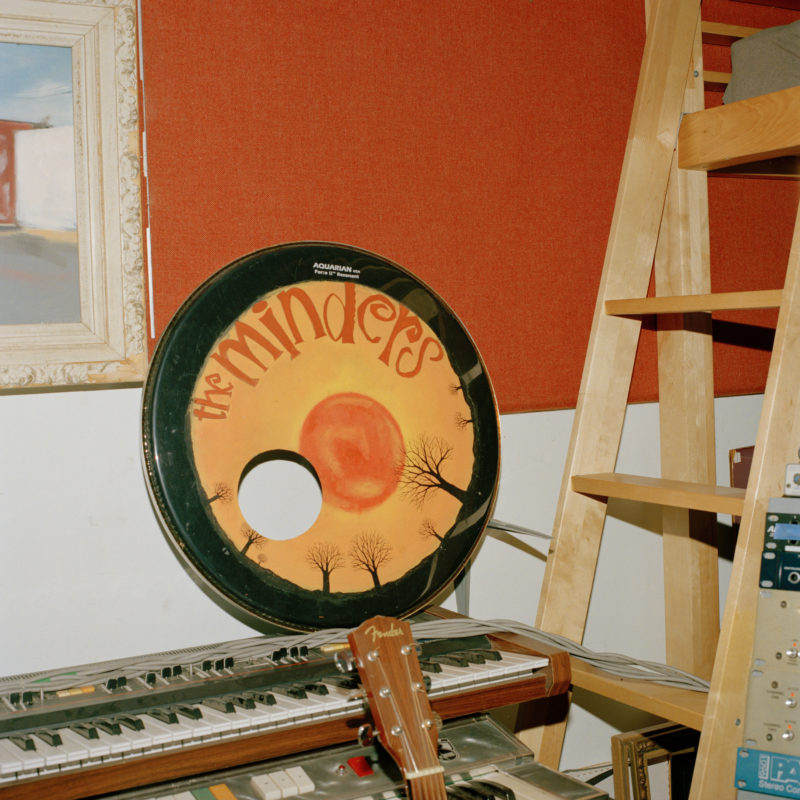 Old reviews of Minders records read like artifacts from one of the most boring periods in indie rock, when quasi-experimentalism took precedence over good songwriting. The first decade of the new millennium was Rockism's Last Stand, before Carl Wilson's 2007 Let's Talk About Love 33 1/3 would definitively shatter blogosphere biases about straightforward pop music.
Hooray For Tuesday deserves the deluxe reissue treatment, but hopefully, it also inspires a critical reassessment of the band's excellent post-Hooray work—especially 2001's Golden Street and 2006's It's a Bright Guilty World, two records that were essentially criticized for their consistency. "[Golden Street's] rigid formalism is unfortunate, because Leaper's a very talented songwriter," a Pitchfork review of the former reads. "But because everything here has been done somewhere else—and by someone driven to create a sound they could only hear in their head—we don't get the same thrill out of listening that Leaper got out of writing." This type of disposition in rock criticism is a contrast to the present, where a band like Whitney can graft Steeler's Wheel onto The Band and be praised precisely for their formalism.
It'd be interesting to see what the response to these albums would be if they were released now, but the avuncular, unpretentious, slightly misanthropic Leaper is done crying over spilt milk. If anything, he feels vindicated by this sea change. Leaper, like everyone else in the Elephant 6 collective, has always understood that rock music is inherently modernist. "We're not reinventing the wheel—no one has even heard us," he says, before correcting himself. "A few people have heard us. We've plodded along this path, and all of these trends have just flown past us. We're like this tortoise."
Shouldn't writing good songs be enough? Leaper claps the air, finally killing a mosquito. "It's enough for me," he says.