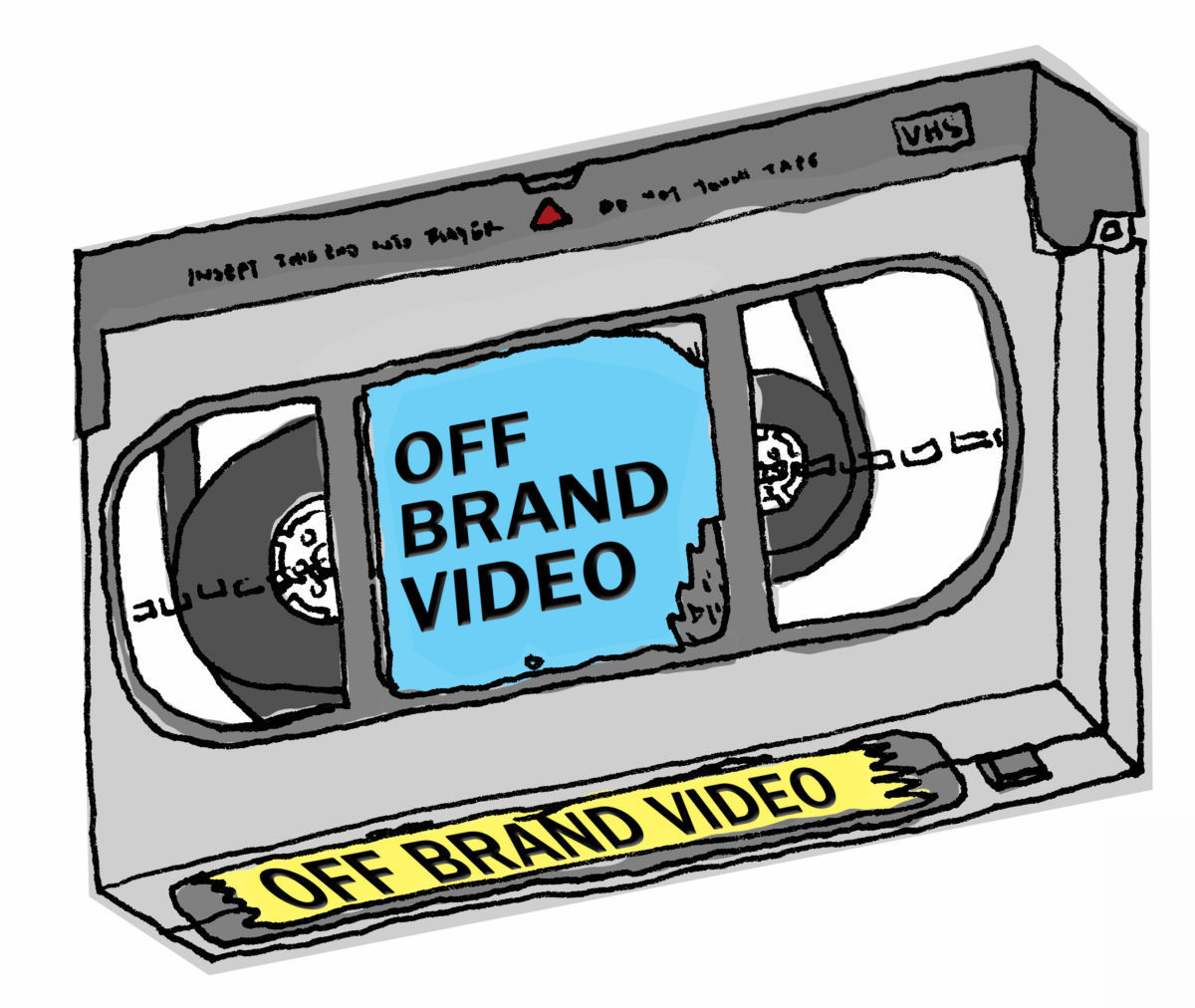 "We can work wherever we want, whenever we want," claims freelance graphic designer Zahid Iqbal. He's both free and productive. Yet the specter of another worker on the other side of the globe who responds faster for cheaper haunts his every point and click. Even when astride a friend's motorbike zooming through the Pakistani countryside, Iqbal never keeps a client waiting. They "messaged me [with] an urgent revision," he recounts, so he let go of his friend's waist, ungirded his laptop, and slid his fingertips across the trackpad, all helmet-less at 65 kph. Iqbal embodies the central contradiction of freelancing: he both works around the clock for a potentially infinite number of bosses, and feels independent. He's a slave and his own master.
Liz Magic Laser's latest video piece, "In Real Life," interrogates these two sides of freelancing, how online work has simultaneously empowered and dehumanized the world's labor force through a series of slick word and number games. Originally commissioned by the Foundation for Art and Creative Technology (FACT) in Liverpool and currently on view at Various Small Fires in Los Angeles through January 25, "IRL" casts five freelancers from sites like Fiverr, Upwork, and PeoplePerHour, as reality game show contestants. One graphic designer (Iqbal), one scriptwriter, one voiceover artist, one whiteboard animator, and one social media specialist, each from a different country, embark on a "30 Day BioHack Challenge," a quest for one's inner Version 2.0.
Laser subtly spoofs Big Tech's obsession with "quantifiable health." Each freelancer assigns their satisfaction a number on a ten point scale on "The Wheel of Life." For example, Iqbal scores a 5/10 in Friends & Family and a 4/10 in both Money and Personal Growth. By the end of the challenge, Iqbal's "ability to juggle multiple projects" moves from a 3/10 to a 9/10, a significant increase, but is 10/10 even achievable? Sustainable? Though she orchestrated this whole process, Laser told me she remains skeptical that "optimizing one's focus can actually lead to some nirvana-like happiness," yet "IRL" indulges the illusion. The cast members were also hired as the creative crew, producing the five episodes of the show in collaboration with Laser and journalist Laura Geisswiller. Laser does her best to present their narratives on their terms, indulging tendencies towards corporate speak.
This aligns with some of Laser's previous work, which often scrambles the delivery method of language. In "The Thought Leader" (2016), a 10-year-old boy delivers portions of Dostoyevsky's Notes from the Underground as a TEDTalk. As young Alex Ammerman paces like a seasoned public speaker, Laser places the camera at a low angle, elevating his diminutive frame to authoritative as he delivers anti-motivational lines like "It's better to do nothing. This is my conviction." In "IRL," Iqbal aspires to give such TED Talks, to teach "new entrepreneurs" in Pakistan and lead them to financial independence and higher Wheel of Life scores. Relying on platitudes such as "With freelancing, you just be who you want to be" without realizing their insidiousness, Iqbal embodies "techno-idealism," the belief that productivity begets happiness. "IRL"'s introductory voiceover asks, "How do you win? You upgrade yourself." But no matter how you phrase it, the house always wins. Self-improvement in the freelance world means becoming a sharper cog.
Yet through the process of making "IRL," Laser learned to appreciate freelancing as a global equalizer, allowing the emerging field of creatives in developing countries a seat at the table. Kikki Wong, a 39-year-old voiceover artist in Hong Kong, turned to freelancing as an income source while starting a Facial Language Reading business. She makes six times the average hourly rate of a person in Hong Kong. Like Iqbal, who makes five times the average hourly rate in Pakistan, she has benefited from exposure to global buyers. She recorded "IRL"'s voiceover in her bedroom closet, both at work and tending to her kids. At the cast party that ends each section of "IRL," another freelancer asks Wong, "Was it too demanding?" "Yes!" she answers, without hesitation. It's a refreshingly human answer, a welcome blip in the marketplace.
Off Brand Video will return next month with a video premiere from Nature Theater of Oklahoma. Read our mission statement below.
Off Brand Video is interested in pieces that trouble, queer, and speak back to mainstream cultural production. OBV provides access to non-narrative video normally reserved for private collections, gallery spaces, one-off screenings, or personal Vimeo accounts. In a gallery or on YouTube, you may watch for a minute and move on. Off Brand Video is the place to take the time. Send recommendations for artists, videos, or archives to pattygonebiz@gmail.com.
---
In Real Life , Liz Magic Laser, 2019, 5-channel HD video with sound (112 minutes, looped); custom seating (dimensions variable). Commissioned by FACT, Liverpool, UK. Courtesy of the artist and Various Small Fires (Los Angeles).
Featuring: Alabi Adebayo Akintunde (nollygfx on Upwork), Zahid Iqbal (thelancersinc on Fiverr), Cardy O'Donnell (PeoplePerHour), Nikki (PeoplePerHour), Kiki Wong (K1wngg on Fiverr), Count Marco (Fiverr and PsychicMix), Louise Papadopoullos (Mind Body Design).
Video Producer: David E. Guinan, Edited by: Laura Geisswiller, Trailer Editor / Assistant Editor: Jonathan Turton, Producer: Charlotte Horn, Written by: Liz Magic Laser, Cardy O'Donnell, Vanessa Thill, Whiteboard Animator: Alabi Adebayo Akintunde, Graphic Design: Zahid Iqbal, Voiceover Artist: Kiki Wong, Social Media Content Creator: Nikki, Researcher: Vanessa Thill, Research Assistant: Penelope Pardo, Motion Graphics: Patrick Bate, Frostmotion, Graphicsplayer, David Guinan, Yoshi Sodeoka, Jonathan Turton, 3D Animation: David Guinan, Sound Designer: Jared Arnold, Composer: Gobby, Sound Re-recording mixer: Chris Liang, Technical Advisor: Mark Murphy, Additional Music by: Chris Liang and Sonnymusic1 (on Fiverr), Additional Animations by: Yoshi Sodeoka, Additional filming by: Carl Davies, Atanas Paskalev and Maria Ruban, Special Thanks to Maneesh Sethi of Pavlok.
Commissioned by FACT as part of The Future World of Work, a project commissioned by Culture Liverpool as part of the Liverpool 2018 programme. Supported by the U.S. Embassy London. Supported using public funding by Arts Council England and Liverpool City Council.
© Liz Magic Laser 2019