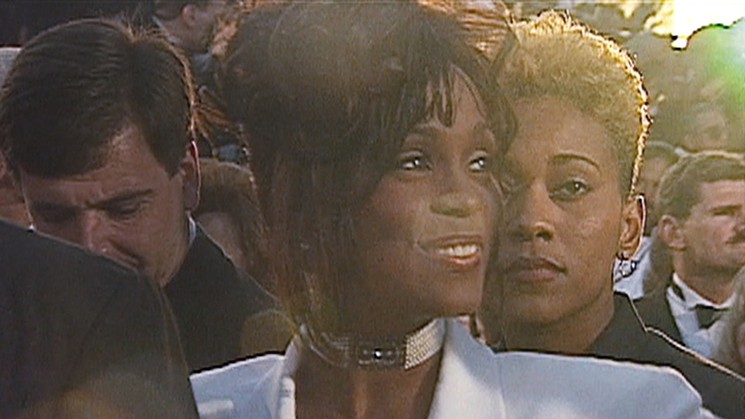 This essay was commissioned for Hive, a Longreads series about women and the music that has influenced them. It was edited by Danielle A. Jackson, who described the project in an introduction to the series.
The clichés of romantic ballads can be a comforting reprieve from the coldness of the world. Pop ballads are fugue states of feeling, offering reams of experience in three minutes or less. Leon Russell's "A Song for You," is the ultimate alternate-universe lament, as if Russell translated the multiverse theory from the jargon of physics into lyrics. Semi-unofficially, Wikipedia says "A Song For You" has been covered over 217 times, on studio albums, live recordings, tours, and American Idol stages. It's been recorded by musicians as diverse as Donny Hathaway, Aretha Franklin, Beyoncé, Bizzy Bone, Amy Winehouse, Justin Vernon of Bon Iver, and Indiana Pacers star Victor Oladipo. Seriously unofficially, the song has been covered thousands more times, interpolated, sampled, and strummed at cafés, quoted in marriage vows, hummed at memorials, two-stepped to at '70s spring dances, and poignantly blared in two-person car concerts. Like every great ballad, the song's lyrics lend themselves to an easy expression of intimacy. "A Song for You" is as blank-slate heart-rending as any song that's been dedicated to a lover on a radio station's dedication hour, when the lyrics are cherry-picked to pluck at heart-strings. (If Instagram existed in 1970, when the hit was released, you'd better believe this song would be caption-ready.)
And now we're alone, and I'm singing this song to you.
Most recently, "A Song for You" has been covered by Robyn Crawford, Whitney Houston's longtime friend and confidante. Robyn released a memoir, A Song for You: My Life With Whitney Houston last November. Of course, it's a book, and therefore formally very different from the other interpretations of Russell's masterpiece. Being of a different medium makes it only slightly divergent from all of the musical covers; otherwise it's as singular an account as Hathaway's or Franklin's. In its focus on young love, hustle, and a gone-too-soon songbird, Robyn's book is the kind of coming-of-age story suggested in the arc of Russell's lyrics.
Robyn, who met Whitney in the summer of 1980, when both she and the singer were teenage camp counselors, and who later worked with Whitney as a personal assistant and creative director, left Whitney's side in 2000. Along the way, she was mentioned in a spate of memoirs by Houston insiders and tabloids; speculated about in fan forums; winked at within the industry; and portrayed in two posthumous documentaries: 2017's Whitney: Can I Be Me? and 2018's Whitney; and two made-for-television programs, Lifetime's biopic Whitney (2016), and BET's miniseries The Bobby Brown Story (2018). The documentaries paint her as a heroine of sorts: the sole voice of reason and safety in Houston's increasingly chaotic retinue. In the narrative films she is another kind of sympathetic figure—the quintessential queer woman in love with her straight best friend, pining for her love and affection; glowering and hovering over the Houston character's shoulder, a tragic closet-case longing for an unrequited love.
In A Song for You, Robyn breaks a decades-long silence about her friendship with the singer. The book is confounding, clever, laborious, well-detailed and wry; in it, Robyn is at turns gregarious, proud, shy, and insightful. Its omissions make it intriguing. In its resistance to tell all, the book is a marvelous document of the closet, of bi-erasure, romantic longing, unrequited love, queer subtext, and textual elusiveness.
***
"This is a story of manipulation, control, hunger for power," Robyn writes in the introduction of A Song for You "…inexperience, race, AIDS, mental illness, the pressure the entertainment industry places on women, the bonds of family, and the importance of putting oneself first." Above all, it is a story of enduring friendship." It's an ambitious scope for any book, let alone a writer's first published memoir. Spanning almost forty years, the memoir covers Robyn's early encounters with Whitney in the early '80s to the singer's death in 2012 and Robyn's current life with her wife Lisa Hintelmann and two children. Echoing Russell's "I love you in a place where there's no space and time," this book is a negotiation of temporality, memory, and well-trod geography, and of love's endurance over decades; pages stretch like teenage summertimes or a yawning athlete after a post-workout nap.
Robyn and Whitney met when the former was a young college basketball star who lived in the limn of hazy, humid summertime basketball practices, pick-up games, and afternoon siestas. The two girls first see each other at a community center in East Orange, NJ in the summer of 1980. 19 year-old Robyn asks Whitney, who'd just turned 17, her name, and the latter replies, "Whitney Elizabeth Houston," promising both the openness conveyed by someone stating their first, middle, and last names, but also the staginess of such a gesture. The girls start to spend time together, hanging around East Orange after Robyn's basketball games, in between Whitney's model gigs and club dates. Whitney, the daughter of legendary gospel and background singer Cissy Houston and Newark mover-and-shaker John Houston, endures the chaos and confusion of her parents' dysfunctional relationship and subsequent divorce. Robyn, whose mother was a busy single mother and whose abusive father left the family, acts as an emotional ombudsman between her parents. The two confide in each other and bond over their similar childhoods and the dysfunction of their parents' bad marriages. Their summertime hangouts add up, and an attraction emerges.
Soon, they're sharing a first kiss in Whitney's living room, and then, a few weeks after Robyn sees Whitney sing at church for the first time, they make love at a friend's house. What follows is a lengthy, intense accounting of Whitney and Robyn's brief romantic relationship. Whitney decided to end the physical relationship in 1982 because she was concerned that the discovery of their relationship would ruin her fledgling career. Whitney was also afraid of religious damnation—she writes the breakup note in a custom bible she bought for Robyn.
All memoir incorporates elements of embroidery, editorial manipulation, and measured subjectivity. In transcribing long-ago conversations, remembrances, and thoughts, Robyn, like other memoirists, seeks to make readable what's hard to articulate in words; the inner cravings and desires of ghosts; the versions of ourselves we've outgrown and yet which still live within us. A Song For You is about the limits of legibility and memory. It's also a story about warring tendencies in friendships, and the gulf between what public figures say they want and what they truly desire. Consider the couple's divergent approaches to the idea of verifiable truth, at least in public statements. Whitney was, after all, the person who in her viral Primetime interview with Diane Sawyer facetiously asked for "receipts" for her alleged $730,000 drug habit, and in doing so spawned "receipts," Internet 2.0 slang for facts and proof. Robyn's A Song for You isn't necessarily about proving anything definitively. There's lots of evidence–memories, decades-old playlists–but little in the way of corroborating documents like reprinted love letters or third-party interviews.
Whitney's legacy as pop-culture prosecutor is represented in the knowingness of "It's Not Right But It's Okay," her 1999 hit, and the popularity of "receipts." Robyn's disinterest in providing her own evidence offers a fascinating contrast to her one-time best friend's seeming dedication to investigation, seeming being the operative word here. In a 2019 interview, Robyn revealed, "Whitney was not an explainer," but neither is she. For example, in a scene from the book set sometime in the '80s, after the women had already broken up, Robyn watches Whitney prepare for a date with Eddie Murphy, and sees her friend set a dinner table and beautify herself before the comedian's arrival. The book's restraint is summed in Robyn's narration of her internal feelings in that moment: "For a moment I thought, Boy, I wish that she was doing that for me, but she wasn't. I knew that would never be me with her in that way. Never ever again. And that was the last time I had a thought like that." Robyn would be in Whitney's inner circle until 2000; that can't have been the last time she had a thought like that, right?
One comes away from the book feeling that there is still so much to learn about Robyn. On the one hand this withholding is disappointing; what's the point of writing a memoir if you're not going to really lay everything bare? But on the other hand A Song for You is so successful because it holds true to the source text: Robyn Crawford herself. The memoir works because it's dodgy and elusive, like Robyn in the background of some pictures, like the women at the Vatican, embracing in a manner you could read whichever way. Robyn saves some secrets for her family, for her children and her wife, but also for Whitney. In doing so she keeps the public from knowing substantially more than what has already been surmised about the couple in gossip rags, online forums, and posthumous documentaries. But this withholding seems like the only way for Robyn to maintain her privacy, like she'd famously done before releasing A Song for You. In this way, Robyn's still an enigma, and she becomes an almost archetypal figure of subtext. She forces us to read between the lines.
***
This book, like most narratives, deals with how humans manage their relationship with time: the passage of it, and how some of us reckon with losing it. A Song for You is also about machinery, in the sense of both the music industry and marvels of technological prowess: Whitney enlists the 4/4 time signature to reframe the bounds of "The Star Spangled-Banner," and Whitney and Robyn frequent fly on the famous Concorde jet, which boasted a revolutionary 3.5 hour flight-time from New York City to London. A Song for You engages the acts of dividing and elongating time: summers that stretch forever in the mind, lives cut short. In addition to illuminating the innerworkings of celebrity, detailing Whitney's precocious beginnings and ill-fated flirtation with drugs, and offering a glimpse into 1980s music industry machinations, the memoir is about the ways that Whitney's family and the music business created an untenable image for her, a persona too broad and too wholesome to be sustainable.
As such, this book details slippage: between sites of Black life, and between poses, presentations, and personas, but it's also interested in the act of slipping away, which is what Whitney and Robyn frequently do when they want to be intimate. In Robyn's recollection, they run off to gay clubs, hold each other close in the dim light of an Asbury Park, New Jersey honky tonk, dash off to Harlem for cocaine on the low, abandon other company for their own, and get ghost for an impatient embrace that can't wait for a hotel room. Perhaps connected to Robyn and Whitney's slipping away are the ways in which the two young women could pivot between platonic and romantic desire in public. As Robyn writes early on in the book, "Our affection for each other had blossomed undetected but in full view."
***
Like the affection the women shared as teen girls, the literary tradition this book belongs to is apparent but not totally transparent. Ostensibly, A Song for You belongs to a canon of musical literature, especially of the bildungsroman rock memoir, a la Patti Smith's Just Kids, or works by the former companions of musicians, like Denise Grollmus's Snapshots from a Rock'N'Roll Marriage; and the veritable cottage industry of books music industry types wrote about their relationships with Whitney. But apart from those nonfiction examples, A Song for You's recurrent focus on the duality of Robyn and Whitney owes more to fiction than anything else. The memoir is rife with feminine couples: Whitney and Robyn of course; a pair of Akita dogs called "Lucy and Ethel," and Robyn and Whitney's obsessive rewatching of Beaches, a ur-chick-flick about a friendship between two women, one of whom dies at the end of the film. The way in which Robyn and Whitney are gossiped about brings to mind "The Two," or the couple featured in Gloria Naylor's 1982 novel The Women of Brewster Place. In that storyline, a couple, the free-spirited Theresa and the nervous, closeted Lorraine move into an apartment on the aforementioned street and then become discussion fodder for the block's other inhabitants.
In his 1987 Time profile of Whitney, Richard Corliss mentions a film role the singer was considering: apparently she was in the running to play the character Jadine in an adaptation of Toni Morrison's 1982 novel Tar Baby. The parallels between the life that Whitney would later go on to lead with Bobby Brown makes the idea of her portraying the character seem prescient: the doomed romance of fashion model Jadine, and Son, her wild boyfriend, track with the story of Whitney, a former Seventeen cover star, and Bobby, whose mug shots were tabloid fixtures in the '90s through the mid-aughts.
The dynamic of two parallel women in A Song For You recalls another Morrison novel: 1973's Sula. In the foreword to the 2004 edition of Sula, Morrison explains a few questions that laid out the inspiration for the novel, among them "What is friendship between women when unmediated by men?" and "What choices are available to Black women outside their own society's approval?" The novel's central friendship, of course, is that between wild-card Sula, who grows up and leaves Medallion, Ohio, to see the world, and her best friend Nel, who stays in the small town and raises a family.
The novel is interested in the women they become, but is just as focused on the characters' girlhood. Nel and Sula meet in their dreams, as "solitary little girls whose loneliness was so profound it intoxicated them and sent them stumbling into Technicolored visions that always included a presence, a someone, who, quite like the dreamer, shared the delight of the dream." That characterization is instantly recognizable in the bond of Robyn and Whitney, who are always going on about Whitney's singing dream, and where it will take them, and how drugs don't belong where they're going. They are so close, when they look at each other, they literally see themselves; to use a term popularized in both feminist and queer film theories, they share a "mutual gaze." Robyn writes, "In the earlier years, if she spotted me in the crowd, she might wink, but for the most part when she saw me, her gaze would linger, almost as if she was looking for something. Like she was trying to see herself through my eyes, and I became her mirror in that moment."
Whitney and Robyn are inextricably bound from the beginning, and, like Sula and Nel, "their friendship was as intense as it was sudden. They found relief in each other's personality." When Morrison's characters meet, they are a match made in longing. "Because each had discovered years before that they were neither white nor male, and that all freedom and triumph was forbidden to them, they had set about creating something else to be. Their meeting was fortunate, for it let them use each other to grow on. Daughters of distant mothers and incomprehensible fathers…they found in each other's eyes the intimacy they were looking for." And in A Song For You, so are America's black princess and her steward. Compare that excerpt with Robyn's observation of her and Whitney's beginnings: "You could tell Whitney and I were tight. It wasn't all about our sleeping together. We could be naked. We could be bare and didn't have to hide. We could trust each other with our secrets, our feelings, and who we were. We were friends. We were lovers. We were everything to each other. We weren't falling in love. We just were. We had each other. We were one: That's how it felt."
In her touchstone essay, 1977's "Towards a Black Feminist Criticism," academic theorist and critic Barbara Smith explores the idea that Sula is an "exceedingly" lesbian novel, "in the emotions expressed, in the definition of female character, and in the way that the politics of heterosexuality are portrayed." A Song for You is too cagey, too devoted to its writer's recalcitrance to any sort of labels to be called a lesbian memoir, but it might be a wayward one.
***
In her essay "Venus in Two Acts," the scholar Saidiya Hartman explores the potential and limits of using historical archives to access the lives of black people mentioned within them. The essay centers on two dead black girls (one given the nickname Venus) briefly alluded to in a slave ship's ledger and in the courtroom notes of a captain who'd been accused of beating them to death. The women's lives, like so many others, were lost to the annals of history save for the evidence of their captivity. Hartman attempts to envision the two young women's interactions on the ship and realizes the futility of truly imagining their lives.
Is it possible to exceed or negotiate the constitutive limits of the archive? By advancing a series of speculative arguments and exploiting the capacities of the subjunctive (a grammatical mood that expresses doubts, wishes, and possibilities)… I intended both to tell an impossible story and to amplify the impossibility of its telling (emphasis mine).
Her latest book, Wayward Lives, Beautiful Experiments: Intimate Stories of Social Upheaval is Hartman's fullest application of her speculative approach to date, looking at the lives of young black women in Northern metropolises from 1890 to 1930. "The wild idea that animates this book," Hartman writes, " is that young black women were radical thinkers who tirelessly imagined other ways to live and never failed to consider how the world might be otherwise."
In a chapter from Wayward Lives called "Wayward: A Short Entry on the Possible," Hartman defines the titular sensibility, in such a way that both clearly denotes and opens up the word for more interpretations:
Wayward, related to the family of words: errant, fugitive, recalcitrant, anarchic, willful, reckless, troublesome, riotous, tumultuous, rebellious and wild. To inhabit the world in ways inimical to those deemed proper and respectable, to be deeply aware of the gulf between where you stayed and how you might live…Wayward: the unregulated movement of drifting and wandering; sojourns without a fixed destination, ambulatory possibility, interminable migrations, rush and flight, black locomotion; the everyday struggle to live free…Wayward: to wander, to be unmoored, adrift, rambling, roving, cruising, strolling, and seeking. To claim the right to opacity. To strike, to riot, to refuse. To love what is not loved. To be lost to the world.
Indeed, her definition of wayward and all its discontents has a lot in common with the way that Morrison describes the project of Sula in the foreword to that book:
Outlaw women are fascinating—not always for their behavior, but because historically women are seen as naturally disruptive and their status is an illegal one from birth if it is not under the rule of men. In much literature a woman's escape from male rule led to regret, misery, if not complete disaster. In Sula I wanted to explore the consequences of what that escape might be, on not only a conventional black society, but on female friendship (emphasis mine). In 1969, in Queens, snatching liberty seemed compelling. Some of us thrived; some of us died. All of us had a taste.
A Song For You explores the liminal space between tasting, dying, and thriving, between filling in the fantasies of the speculation surrounding Robyn and Whitney's relationship—which at times bordered on fanfiction—and setting the record straight. Whitney and Robyn's story is very much about two Black women's search for self-discovery in the aftermath of the incipient years of Black freedom Hartman engages in Wayward Lives, as well as the revolutionary era of the 1960s, which was the prompt for Morrison's novel; it's about these women in the moment where, in the 1980s, Whitney was perfecting her record company's image of Black female agency, when the only objective was to crossover. At the beginning of Whitney's career, being wayward meant staying Black. In her later years, waywardness meant finding a way to stay both physically and creatively alive.
***
In the last fifteen years of her life, mired by drug abuse and mourning her late father as well as the end of her fourteen-year marriage, Whitney started to be regarded by a few members of her circle as someone barreling toward a yet-unknown conclusion. In the waning years of her life, that sadness gave way to an existential drift, the kind that was more enervating than illuminating. 
In Kevin Macdonald's Whitney, film producer Debra Martin Chase describes Whitney in the early 2010s, when the singer was semi-retired, in recovery, and desperately in search of a renewed purpose. Whitney was flailing, after her failed comeback signaled the end of her singing career, and her nascent sobriety meant there were no drugs to distract her from the torpor of her later years. (At this point, she was the 21st century's Judy Garland, without a Live at Carnegie Hall-style comeback in the cards.) At the end of her life, her music career over, a shoot for the 2012 movie Sparkle having just completed, Chase says: "I could just see her going back to Alpharetta, and waking up in the morning—or more likely in the afternoon—with no reason to get out of bed, and nothing on the horizon." In Wayward Lives, Hartman unpacks the later years of actress Edna Thomas, who "had done all the shocking things imaginable and the only reason she could summon was the urge for expression, an urge that no one experienced more fiercely than black women and that none paid as dearly when this need was unmet, when one remained an artist without an art form." Of course, that language echoes Morrison's description of Sula Peace, but it could just as well sum up Whitney's position at the end of her life. Morrison writes that Sula, who had no art form, "became dangerous."
As Steve Lapuk, Whitney's former employee-turned-psychotherapist put it in Whitney: "At the end there was no drive, there was no interest. There seemed to be no vanity. Someone who's not really alive, right? Like a zombie, in some ways. I mean, not feeding off of anyone, but roaming." The testaments of those who knew Whitney well, in documentaries and in A Song For You, open to a few critical questions: Whitney traveled all around the world, but did she venture off? The "crack is wack" tabloid Whitney was errant, but was she ever truly transgressive? In the '90s and '00s, "Whitney and Bobby" had the same kind of cultural cachet as "Bonnie and Clyde," that iconoclastic rogue American couple. A Song for You invites "Whitney and Robyn" as an equally iconic pairing, though with more potential for true radicalism and existential discovery.
***
The success of A Song For You, seven and a half years after Whitney's death, suggests that there is something about this story that connects to the contemporary moment as well as canonical depictions of female friendship. Whitney and Robyn are the timeless couple, the archetypal pair of girls in search of themselves and some fun. They could be Sula and Nel, or The Two, or Elena and Raffaella of Elena Ferrante's Neapolitan novels, or the stars of Beaches. In the 20th century way that celebrity is a shiny version of dispossession, they could be privileged updates of the two girls in Hartman's "Venus in Two Acts," held in a very contemporary prison of violence, degradation, mystery, the claustrophobia of the closet, and the hold of the Concorde, zipping out of New York to a tortuous overseas tour, riddled with cocaine and enablers. In many ways, Whitney was a kind of Venus who put her act on the road. To be clear, in almost every way, she was an infinitely more free person than those women Hartman wrote about. She owned herself and had agency; she had a name and millions of people knew it. But in other ways, she is as much of a cipher as a woman of whom there is nothing known but a description in a ship's ledger. We know Whitney Houston's name, where she was from, and as much as any member of the public can know about a famous person; as much as anyone can truly know someone they see through the scrim of celebrity. But who was she, really?
I'm interested in Whitney's search for herself, and the ways her gifts blazed trails for other artists. But more importantly, I'm captivated by the ways she was wayward, or the indications that she wanted to be. Based on the observations of Robyn and others, in documentaries about her life, it appears that a lot of Whitney's personal journeying was quashed, or heavily mediated, when she was very young. Perhaps, being the daughter of her very particular parents, a scion of a very famous entertainment family, coming of age in the '70s and '80s, and being a young Black woman, she was never truly going to be able to explore herself. If she didn't know it as a child, she'd find out before she became thirty. Robyn describes a twentysomething Whitney who was already tapped out and dejected, manipulated by the desires of her family, her job, and a heteronormative, conservative culture along with other unnamed forces:
Whitney was only twenty-seven years old, and already she was tired. It wasn't just the unethical reporters or not being "black enough;" it wasn't just her mother and the rest of her family or the industry's demands. And it wasn't just the rumors. It was all those things that responded with a resounding no when she frequently asked, "Can I be me?"
Who knows the full story, right? But it seems like Robyn said "yes" more often than "no." In Robyn's book, both her and Whitney go off the beaten path. In its persistent resistance and recalcitrance, but also in its loving recounting of private detail, A Song For You approaches something like a wayward memoir. The book both adds to the archive of wayward womanhood just as it resists categorization within that realm. Its omissions invite imagining just as much as its details do. Whitney and Robyn were wayward young women whose dreams meant they had to sacrifice waywardness for its factotums: traveling internationally, drifting apart from each other, straying from their initial goals. Because superstardom in 1980s America required them to stifle their waywardness, they became itinerant only. Robyn and Whitney became talented, busybody adult ladies together until their paths diverged, one into, by many accounts, a craven, obsequious domesticity and the other into therapist offices and a full search of herself that culminates in the writing and publishing of this book.
Whitney and Robyn are now part of the archive Hartman works within. You can find them on Twitter threads, gossip forums, in YouTube videos, in tabloids, in hushed-over mentions in other books. The two happen to be featured in their own couples' video on YouTube, scored to Whitney's version of Russell's hit. In Richard Corliss's Time profile of Whitney, the musical lessons Cissy Houston offered her daughter are fused with the language of fictional narrative: "'I taught her that you don't start loud,' Cissy says, 'because then you have no place to go. I taught her that songs tell a story, and you don't blare out a story.'" The volume of Whitney and Robyn's story is, if not loudest, surely brightest, at its start, before the discord and turmoil began. The arc of the story is understandably anticlimactic. Moving from the bombast of the '70s soul, '80s quiet storm, and pop that characterized Whitney's early musical overtures–and the emotions they elicited–to the silence that came in the wake of her recording career, melody gives way to the music of whispers and rumors circulating. But because we know some of the story, it has not yet reached a dead end; there is some place to go. Where the story goes now depends on if you believe in the power of fanfiction, or gossip, or pop music, or memoirs, to keep a quiet story alive.