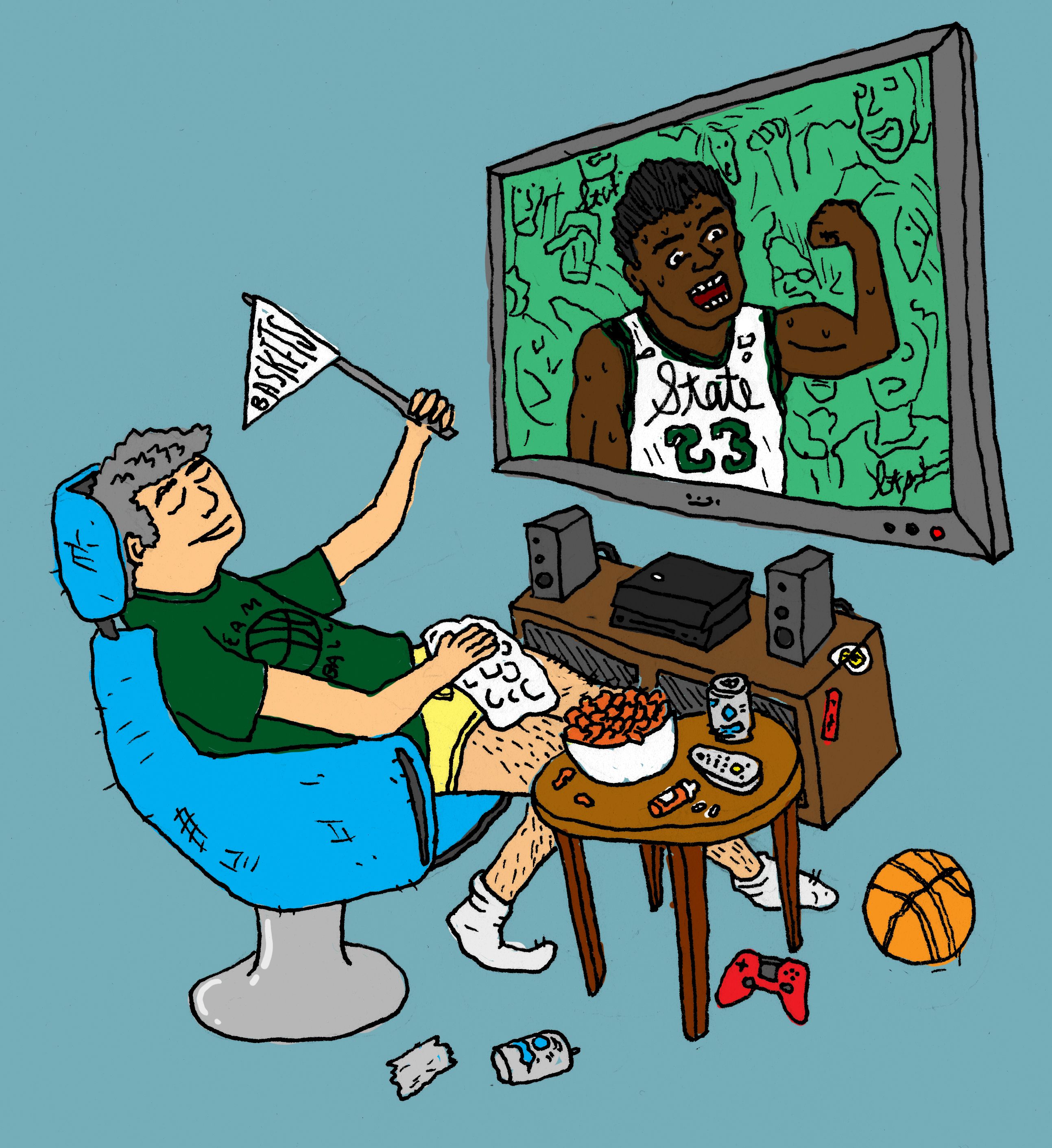 Average weight of NCAA Men's basketball: 22 ounces; Tallest NCAA Team: Duke, average of 6'7″; Network advertising revenue for March Madness: $1.32 billion; Increase in pizza orders during tournament: 19%; Increase in vasectomy rate during tournament: 50%
Once, before my husband was my husband, we were having one of those talks, the kind where you're meant to feel the other one out about your future plans. Did we want kids? We both did. How many? Not more than two. After that, he said, he'd get a vasectomy.
The suggestion surprised me—he isn't exactly the type to volunteer for elective surgery.
"Only thing is," he said. "It'd have to be during March Madness."
I imagine I just ogled him then, thrown by the thought of scheduling one's surgery around a sporting event, the fact that he'd chosen this particular event, and that he'd even thought about it at all. If a rabid fan of anything, my husband is into football. I'd never heard him talk about a college basketball team the way he talked about the Eagles, or even Ohio State.
"If ever there were a three-day window to be trapped on the couch with an ice pack, it'd be during the tournament," he said nonchalantly.
And reader, in this line of thinking my husband is not alone. As it turns out, March Madness vasectomies are apparently a thing; the rate of surgeries scheduled in the days leading up to the tournament surge by 50%.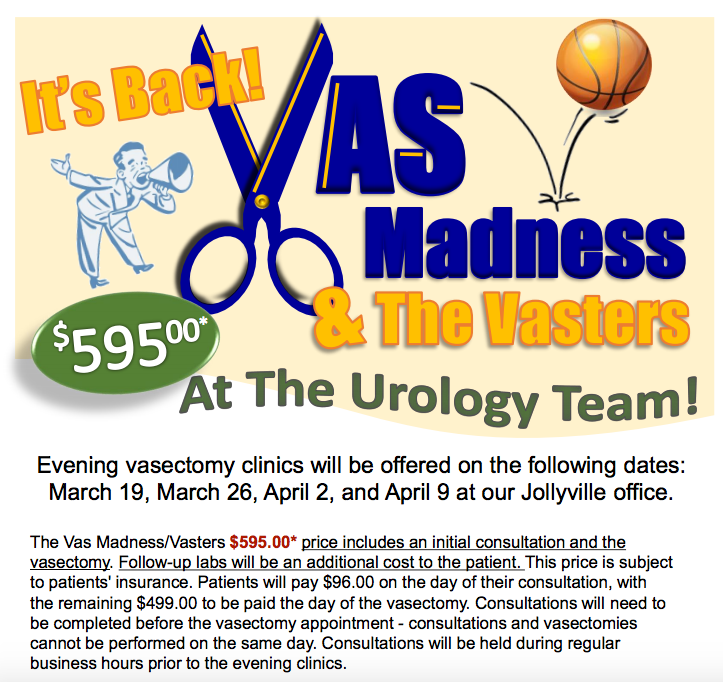 But men of the reproductive surgical recovery ward are only a fraction of fans who uphold March Madness as something of a cultural phenomenon. Last year's tournament had over 97 million US viewers, and was broadcast in 180 countries. Networks raked in over a billion dollars in advertising revenue, while companies across the country reported over a billion dollars in losses spent on wages of workers who were sneaking off to watch the games. No other college sporting event, nor most professional ones, compare—it's a nationwide appeal is second only to the NFL Playoffs and Super Bowl. And the players aren't even professionals.
For myself, I'd never really been interested in basketball. As an undergraduate, my school had pretty much no sports teams (unless you count Quidditch), so I'd never seen much of the tournament before. As for the pros, I found the NBA frustrating—the whole thing seemed about the genetic predisposition of a couple guys to be giant more than a strategy or skillset, the opposite of the technical precision I'd come to love in a sport like baseball. Plus, all the action happened in the last minute and a half. With that said, my lukewarm feelings about the game also placed me firmly in the minority amongst sports fans. So I set out to see what it was, exactly, that made people so mad about college basketball.
First of all, there's the compactness of the tournament. There are 347 Division I Men's Basketball teams in the NCAA, and sixty-eight of them make it to the playoffs. From there, it's a three-week window to get from sixty-eight to one. Four teams are knocked out quickly in the initial two days, but the fun really begins in the "second" round, which everyone besides the actually NCAA calls the first—a semantic disparity in line with the distinction between the first and ground floors in the US and UK. Last Thursday and Friday in said Second-First round, there were thirty-two basketball games. Trapped on the couch with an ice pack on your loins? Never fear—if one game is boring or goes to commercial, there are literally dozens of others to choose from!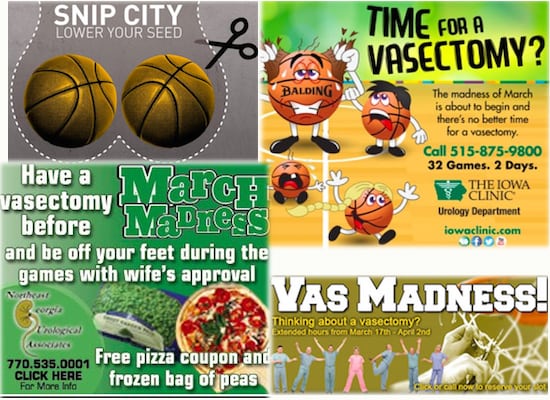 Then, there's the element of surprise. Because March Madness is a one-and-done tournament, every game is high pressure, and anything can happen. This unpredictability is heightened by the fact that the players are young college kids, who do things like forget to go to bed, and are otherwise unaccustomed to being on a national stage. While in the NBA LeBron James has taken his team to the championship eight years in a row because he is the objective best player, the variables for so many teams and young players make upsets not only possible, but common.
Teams are ranked and placed into 16 groups, or "seeds" of 4, with the best teams ranked as 1 seeds. But in the 2018 tournament, the University of Maryland, Baltimore County (UMBC), a 16 seed, upset the first seed Virginia. You can tell it was a surprise to even them because their team was called the retrievers. Later in the tournament the Loyola Ramblers—an 11 seed—made it to the Final Four (featuring, to everyone's delight, super-fan and team chaplain Sister Jean sitting courtside and cheering). As such, the odds for predicting a perfect NCAA bracket are 1 in 9.2 quintillion.
But the real secret to March Madness, I think, lies in its abundance of team spirit—not of its fans, but of its players. In professional basketball, teams hinge on individuals. More than any other professional sport, basketball can be won single-handedly by a large and talented star player. In response, fans commonly root for those individuals—Jordan, Shaq, LeBron, Steph Curry, and Jeremy Lin all boast fan bases of their own. If the player moves, a fan's allegiance often does, too. The rise of the jumpshot, social media branding, and the fact that basketball players' faces aren't obscured by a hat or helmet have also been broached as reasons behind the sport's individualistic bent. In any case, today's pro-basketball analysts focus more on whether an individual's ego and personal dramas with other players make him a good fit for a given team, rather than whether that team's collective skillset meshes.
College basketball, on the other hand, is played by college kids—teammates who spend countless hours together not only at practice, but on buses, in class, in the cafeteria, on the quad and in the dorms. Their loyalty to one another shows in the way college game strategies far more often prioritize things like defense and passing.
If college basketball has a star today, it's Zion Williamson of Duke. At 6'7 and 284 pounds, the 18-year-old is a behemoth, and is far and away considered to be the number one overall NBA draft pick this year. So when Williamson fell so hard he busted through his own sneaker, the pundits talked about him as they would an NBA star. Most agreed—he had millions of dollars coming his way; he should withdraw and ride the bench so as not to further injure himself. But Williamson, for whom basketball is bigger than an individual, chose to continue playing, and will be out on the floor with his guys in the upcoming tournament.
As silly as school spirit can be, there's also something deeply satisfying about its effects: we get to watch a team work as a unit, share a common goal, and play the game with more in mind than looking out for number one. In short, it's actually fun, for us and the players. As a viewer, you don't need an in-depth knowledge of the game or its players to recognize joy shared between teammates who are also friends. And with fewer individual allegiances, us fans are free to support the tournament's underdog of the day—that's something even I can get behind.