We've compiled votes from our editors, and these thirty are the books we loved most in 2015. Ten are fiction, ten are nonfiction, and ten are reissues. As time marches forward, these books may be getting older, but we think they're here to stay.
FICTION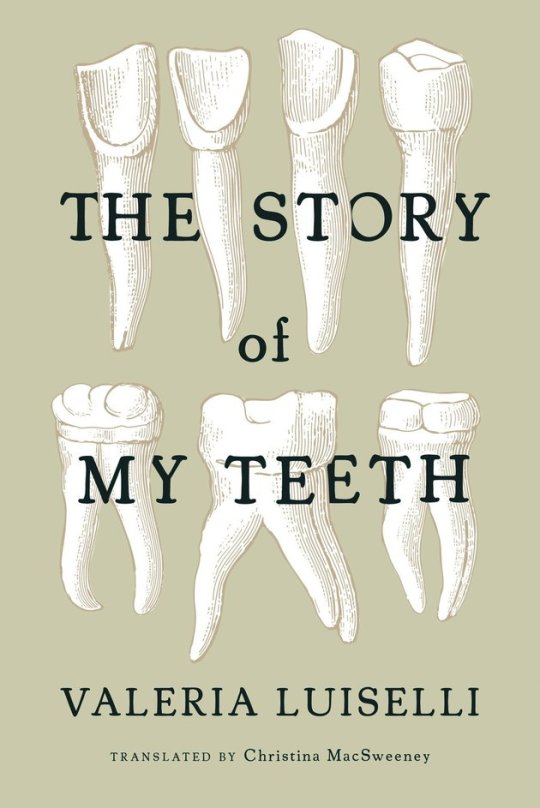 The Story of My Teeth by Valeria Luiselli (Coffee House Press, tr. Christina MacSweeney)
Originally commissioned as a project by Jumex, the Mexican juice company, The Story of My Teeth is a novel as playful as it is profound. In the guise of Gustavo (Highway) Sànchez Sànchez, Luiselli has pulled apart and expanded the map of what a story can be to reveal new territory.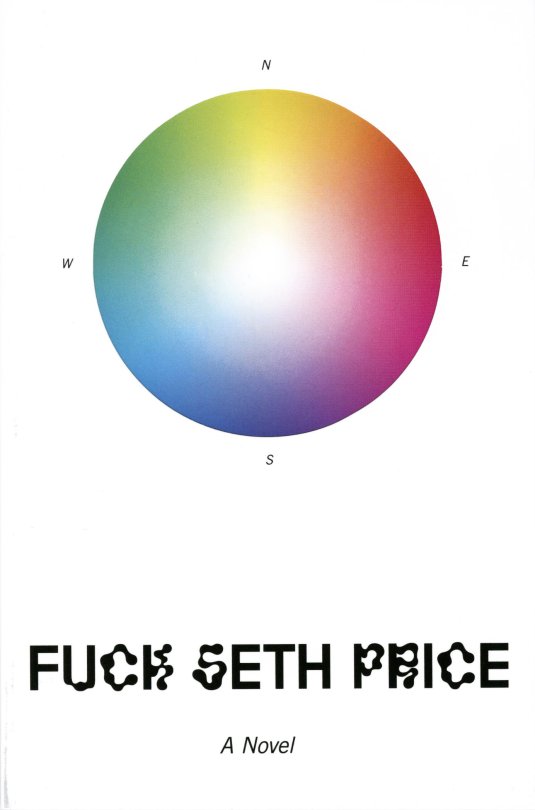 Fuck Seth Price by Seth Price (Leopard Press)
A thoughtful manifesto of contemporary art and literature. Price, a contemporary artist himself, writes with a healthy balance of cynicism and sincerity, academic distance and auto-fictional intimacy.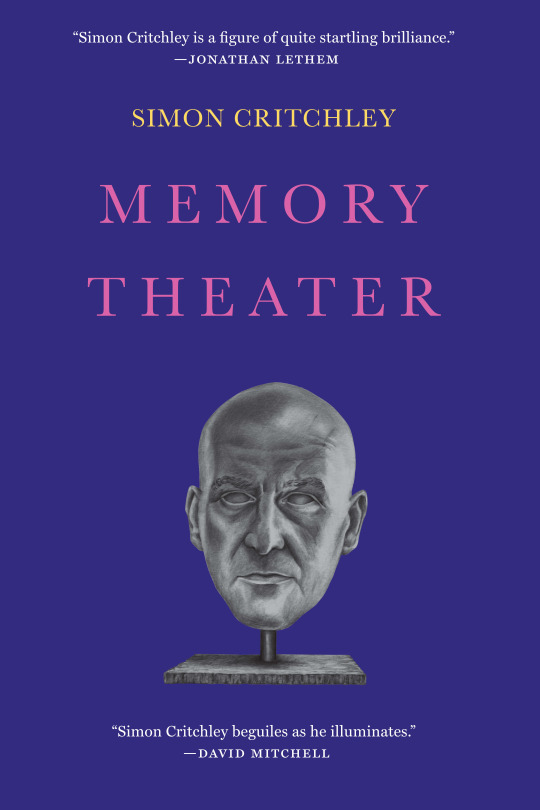 Memory Theater by Simon Critchley (Other Press)
An erudite novella about ancient mnemonic techniques, with the fun musings on death and classical philosophy that Critchley (first-time novelist, long-time philosopher) has become known for.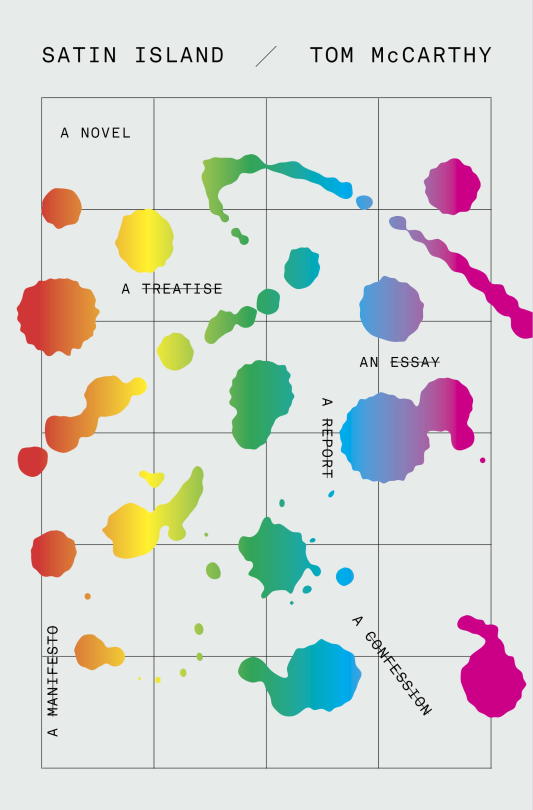 Satin Island by Tom McCarthy (Knopf)
Tom McCarthy's Satin Island is what it might be like if Water Benjamin surfed the internet: a series of digressions, reflection and obsessions that builds into a story both utterly contemporary and oddly sublime.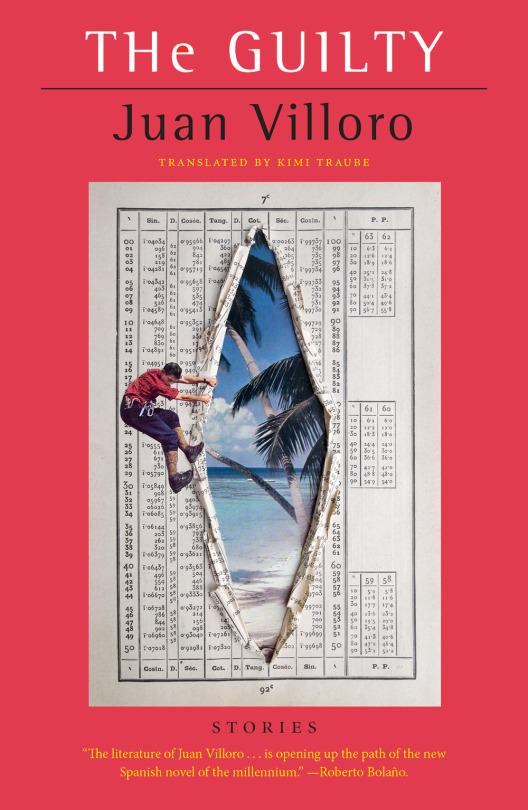 The Guilty by Juan Villoro (George Braziller, tr. Kimi Traube)
Magical realism is fun, but someone still has to clean up afterwards. Villoro's stories, always beleaguered but never brooding, sift soberly through the debris and extract an earthbound, workaday kind of enchantment.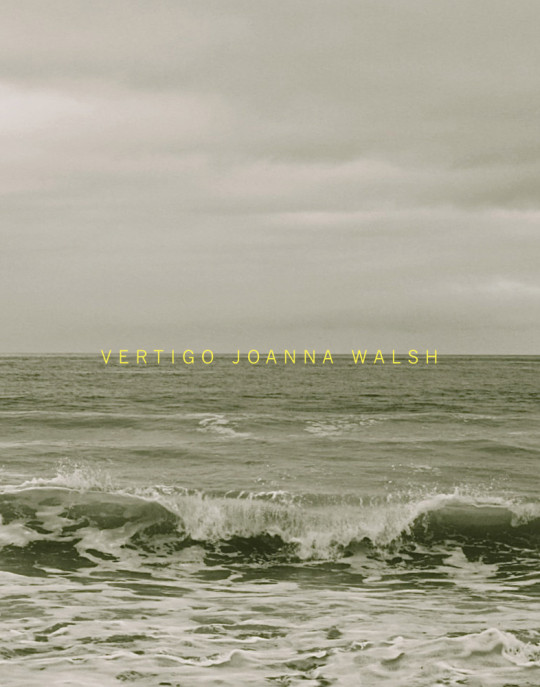 Vertigo by Joanna Walsh (Dorothy, a Publishing Project)
Supple, floating stories that unfold like memories almost too painful to recall in an affectless voice that can be digressive or disarmingly direct but which is ultimately devastating.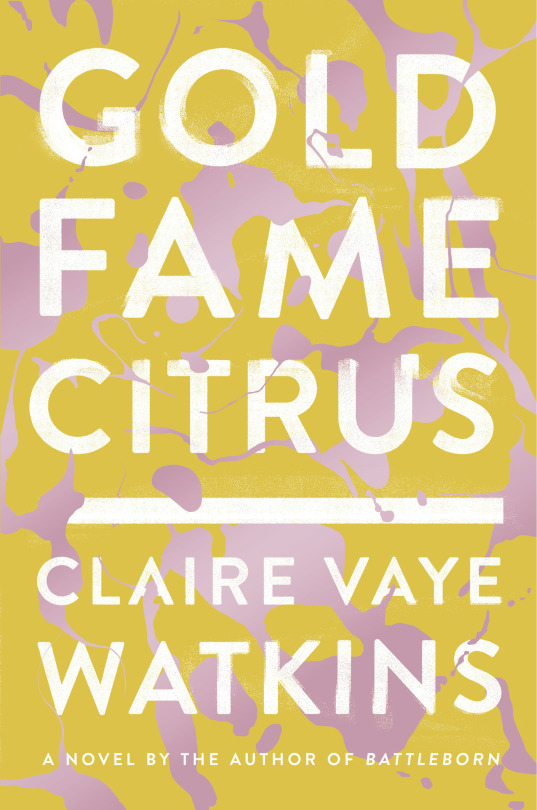 Gold Fame Citrus by Claire Vaye Watkins (Riverhead Books)
An end-of-the-world novel set in the Mojave Desert, Watkins' much-anticipated debut draws on California lore—from cults and conservationists to mining tunnels and movie stars—but arrives at an unprecedented adventure story that asks us to consider what is worth saving when all is lost.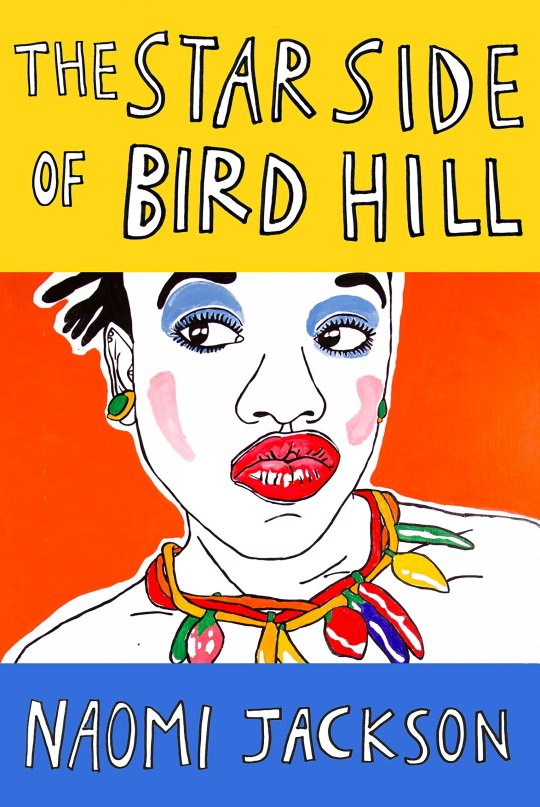 The Starside of Bird Hill by Naomi Jackson (Penguin Press)
Naomi Jackson is a wonder. Coming of age stories are the novels that I've always loved the best and this one is unflinchingly honest about how trying it is to come of age as a young black immigrant girl. It has been a tremendous oversight that while we have repurposed the legacies of Richard Wright and James Baldwin for our times, we have forgotten about the booming legacies of Alice Walker, Zora Neale Hurston, and Toni Morrison. What will happen to the next generation of black women who must reread and try to relate to stories that are now decades old without any sense of how much their lives and narratives still matter? When you think about that way young black authors like Naomi Jackson just become hugely important.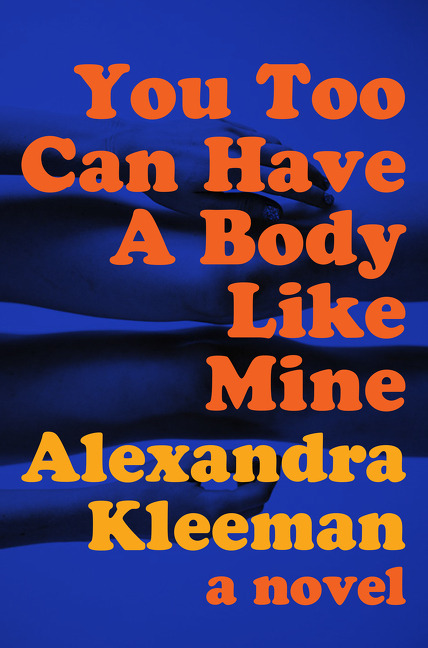 You Too Can Have A Body Like Mine by Alexandra Kleeman (Harper)
A fairy tale of late capitalism or a realistic novel about snack foods? It's hard to say, because there's nothing else remotely like Kleeman's debut about three young people who spend most of their time watching television and eating oranges, until one of them is drawn into a bizarre food-cult and must discover once and for all who eats whom.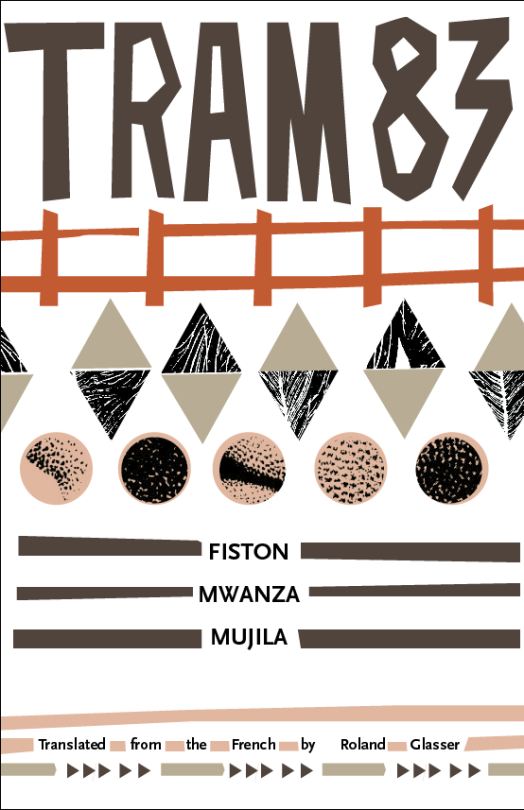 Tram 83 by Fiston Mwanza Mujila (Deep Vellum, tr. Roland Glasser)
This century's answer to Cortázar's Hopscotch: a ragtag novel as bright, noisy, and centrifugal as the erratically developing world it calls home.
NONFICTION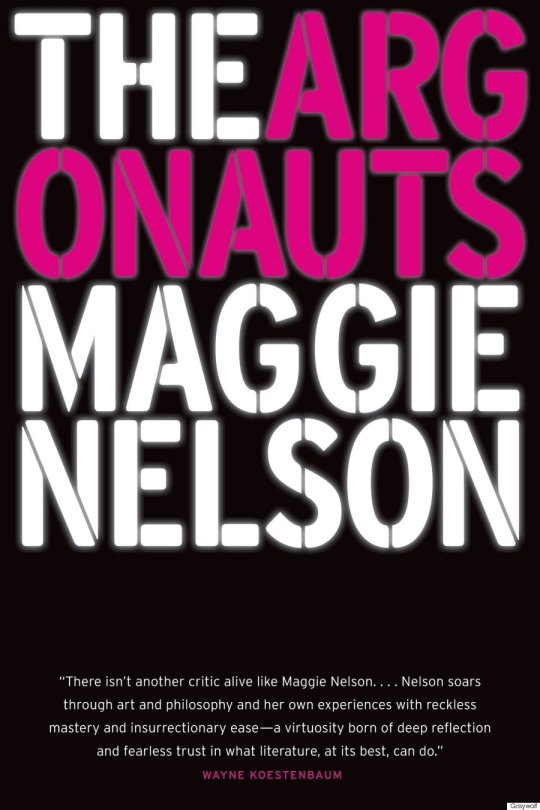 The Argonauts by Maggie Nelson (Graywolf)
Nelson defies straightforward categorization as she moves through sex, motherhood, and love. Unfalteringly questioning and boundary breaking, honest, and eminently devourable. The book, like Nelson, is hard to explain, but at its core The Argonauts is a beautiful journey into ambiguity and love.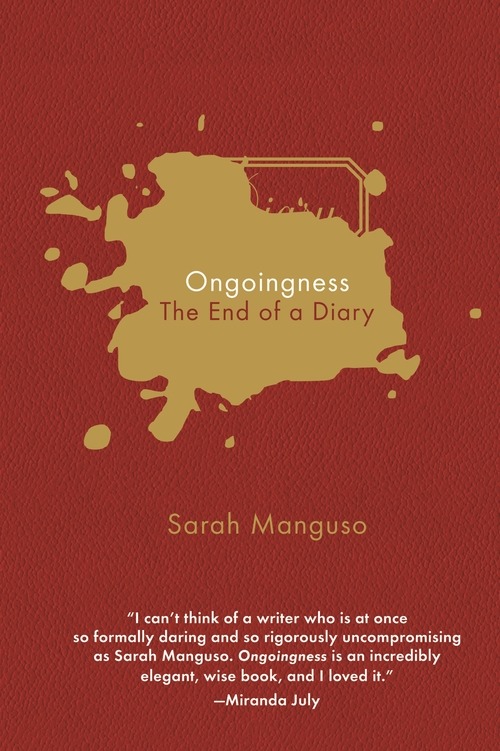 Ongoingness: The End of a Diary by Sarah Manguso (Graywolf)
One of the strangest and most compelling anti-diaries ever published. Slim, aphoristic, poetic and true, it's a diary of a diary; a meditation on a diary which Manguso kept religiously for many years. Though her diary swelled to 800,000 words, she tells of how she stopped wanting to write in it in around the time her son was born, when her sense of time and the meaning of her life changed forever.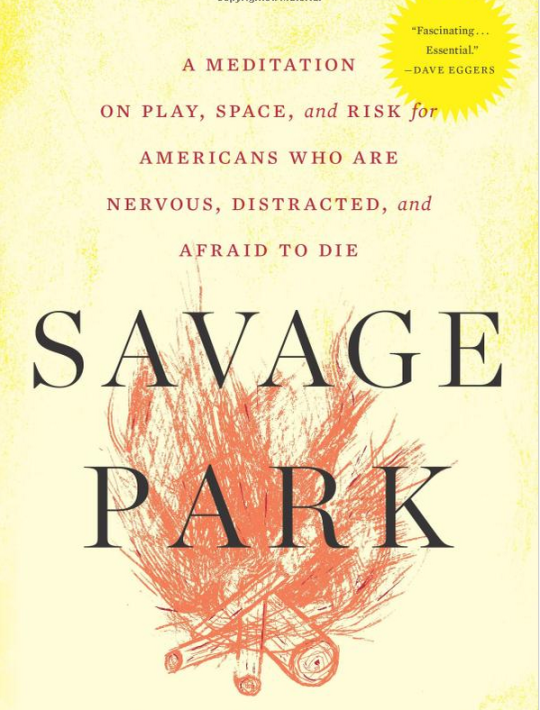 Savage Park by Amy Fusselman (Mariner Books)
A warm and meditative walk with Fusselman through Tokyo's Hanegi Park. The book ultimately winds up being a profound meditation on, in Fusselman's own words, "the full and complete allowance of a self, including all the ineptness, failure, and possibility of death—because it is understood that only with this allowance do we have the capacity to be great."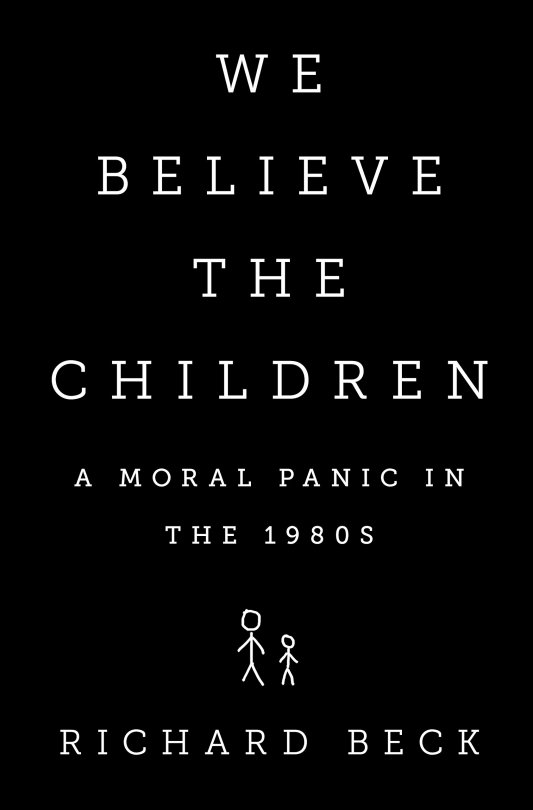 We Believe the Children: A Moral Panic in the 1980s by Richard Beck (PublicAffairs)
Beck chronicles the "Satanic Panic" of the 1980s (in particular, the baffling McMartin preschool case, in which the operators of a California day care were accused of ritualistic sexual abuse), but what could have been a simple history of a witchhunt becomes, in Beck's hands, a convincing reconstruction of Reagen-era 'family values' run amok.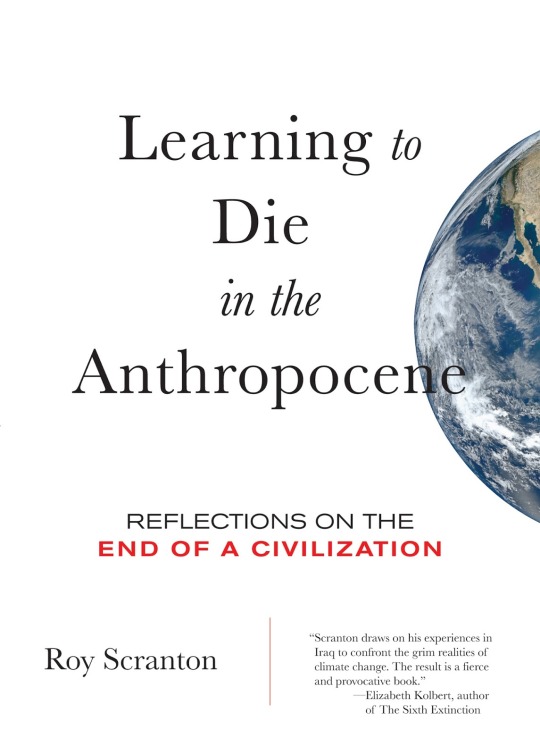 Learning to Die in the Anthropocene by Roy Scranton (City Lights Open Media)
War veteran and journalist Roy Scranton combines memoir, philosophy, and science writing to craft one of the definitive documents of the modern era, one that asks what life still means when the threat of climate change advances unabated and the extinction of our civilizations is more or less an eventuality. Scranton's not interested in false optimism, but nor does he dwell in bleakness, sounding out the worth of human dignity on a dying planet.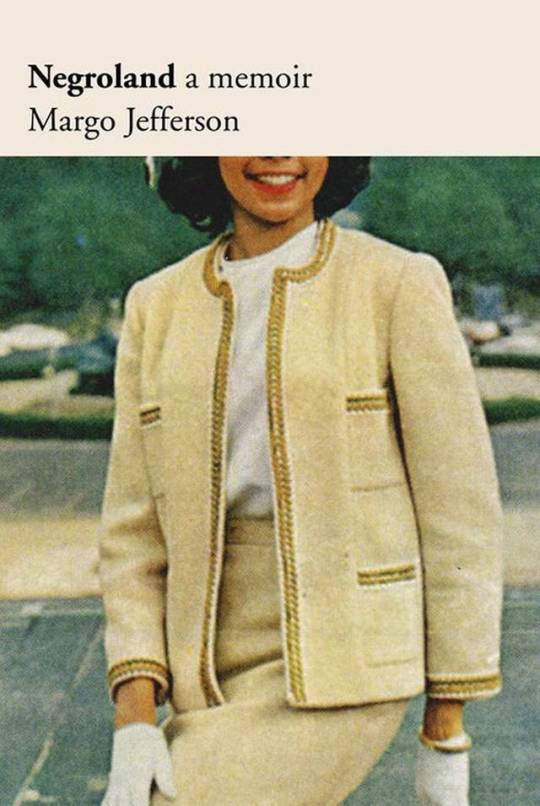 Negroland by Margo Jefferson (Pantheon Books)
"I think it's too easy to recount your unhappy memories when you write about yourself," Jefferson writes in her memoir, Negroland. Her scrupulousness bears fruit: Negroland expands the possibility of memoir—it's history, criticism, a confrontation of the past, and a powerful questioning of the present self.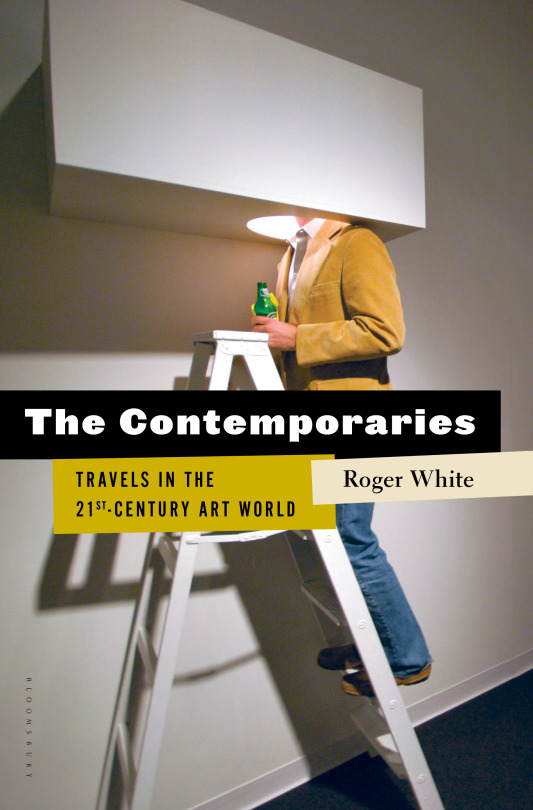 The Contemporaries by Roger White (Bloomsbury USA)
An illuminating and accessible six-part exploration into the contemporary art world and its more confounding machinations. The profile on conceptual artist Stephen Kaltenbach, who disappeared from a successful career in New York in the 60s to live and teach in Northern California, is a treasure.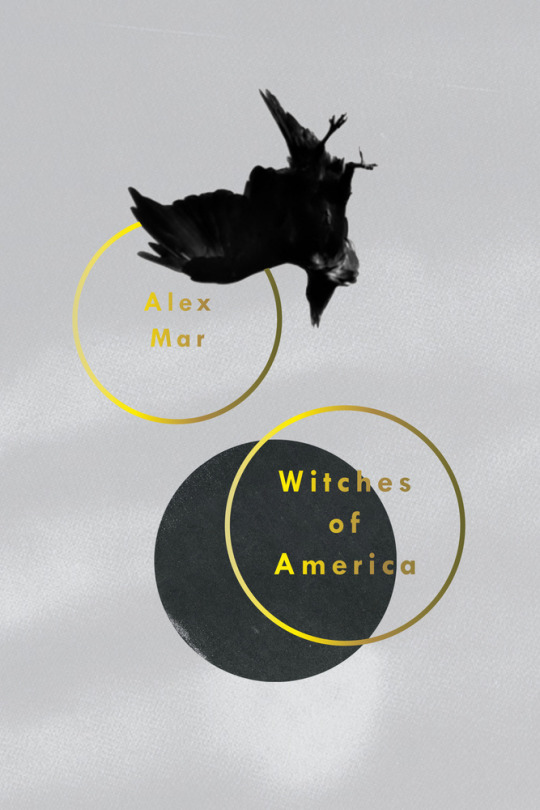 Witches of America by Alex Mar (Sarah Crichton Books)
A sort of arcane road trip, Alex Mar traces the roots of contemporary paganism while participating in rituals with separatist Wiccans, members of the Golden Dawn, and the disciples of a blind Oregon shaman. Through chapters both captivating and amusing, Mar holds up witchcraft as a model of what draws people to religion in the first place and assembles a fascinating exegesis on the modern state of faith.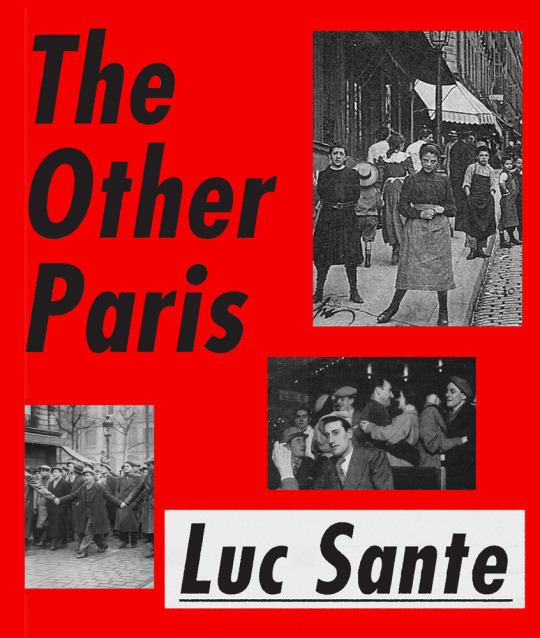 The Other Paris by Luc Sante (FSG)
Sante's encylopedic look at the squalid underbelly of a city with a history that lives and breathes today is a profound exploration of what makes a city a vibrant, worthwhile place to live in, and what we risk losing when we clean up their underbellies.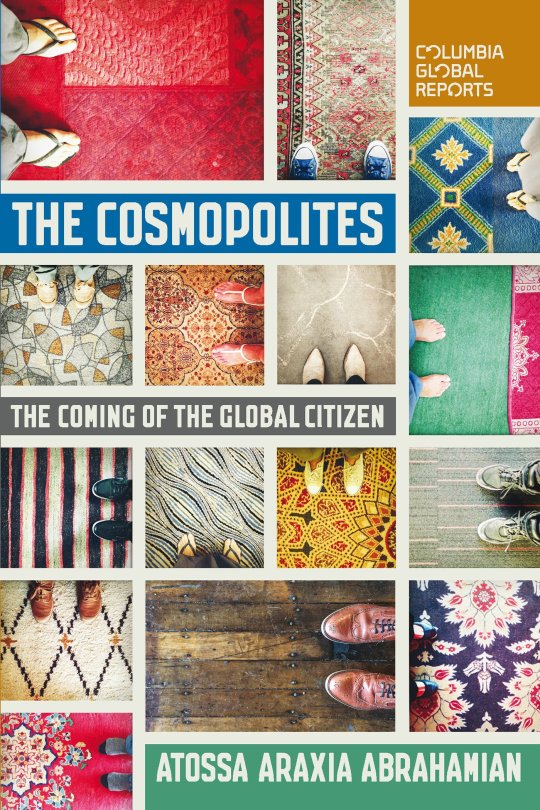 The Cosmopolites by Atossa Abrahamian (Columbia Global Reports)
This fascinating and lucid bit of reportage investigates the birth of the citizenship industry, in which tax havens and micro-nations sell passports to Middle Eastern millionaires, stateless populations, and the new "international" class which occupies a new world without boundaries or state-imposed limits.
REISSUE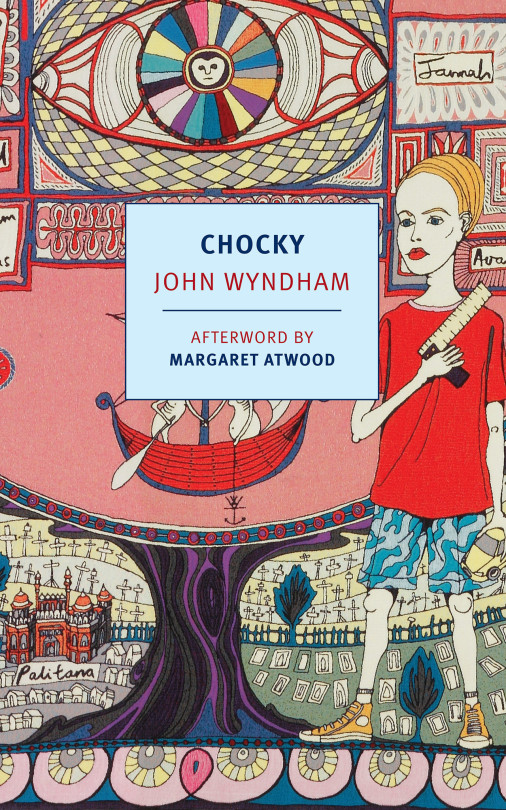 Chocky by John Wyndham (New York Review of Books)
A thrilling and humanistic novel by a classic science-fiction author, which deftly confuses the distinction between alien visitations, schizophrenia, and the vast, dangerous possibilities of the youthful imagination.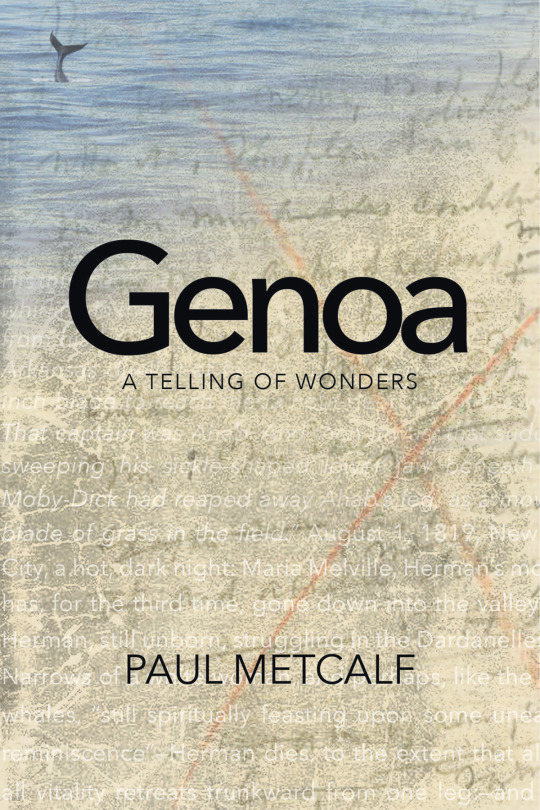 Genoa by Paul Metcalf (Coffee House Press)
Ever wonder about the psychological burden of having Herman Melville as a great-grandfather? Interested in one of the best works by an underread literary experimenter and collagist par excellence? Metcalf's your man.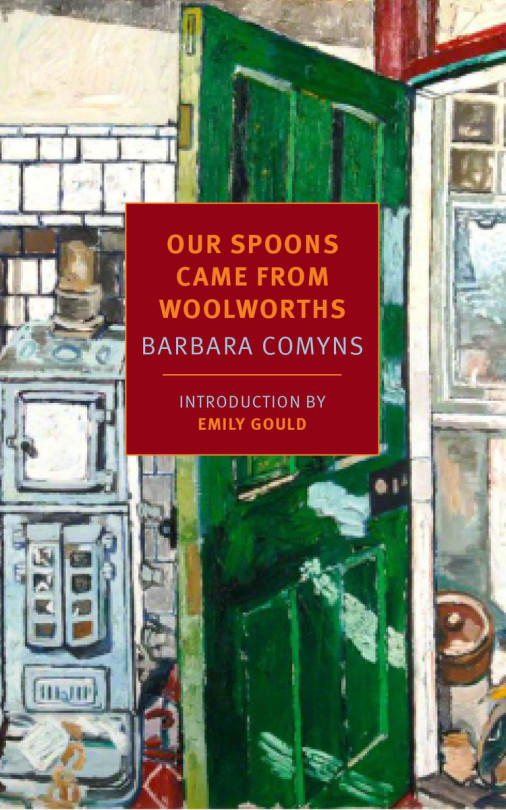 Our Spoons Came from Woolworths by Barbara Comyns (New York Review Books)
Marriage, happiness, childbirth, helplessness, terror, and devastation. Comyns's novel elevates lives in 1930s Bohemian London to the strange and wonderful.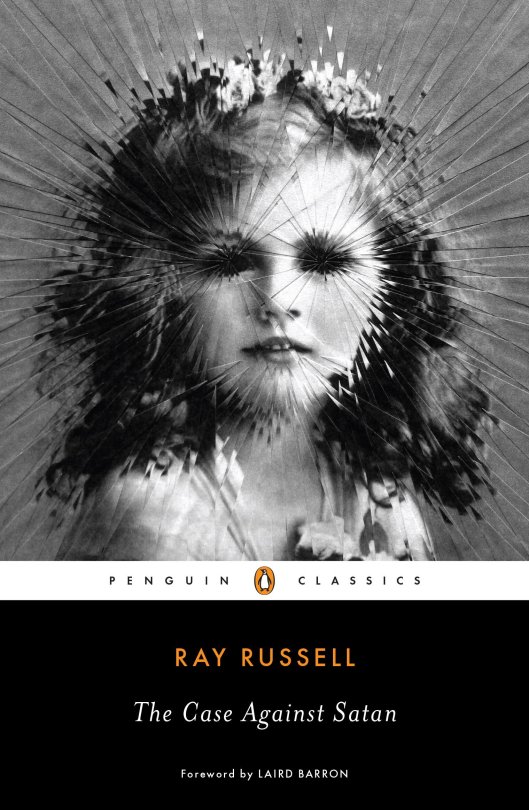 The Case Against Satan by Ray Russell (Penguin Classics)
Props to Penguin for reissuing Russell's 1963 novel of Catholic horror, which gave us the modern exorcism story so well-traveled in film ever since. But The Case Against Satan is more than equal to its many imitators, in that it finds the place where psychiatry, dogma, trauma and the supernatural blur together as well as offering an almost Winesburg, Ohio-style community narrative that doesn't flinch from the real all-too-human horrors lurking in small town America.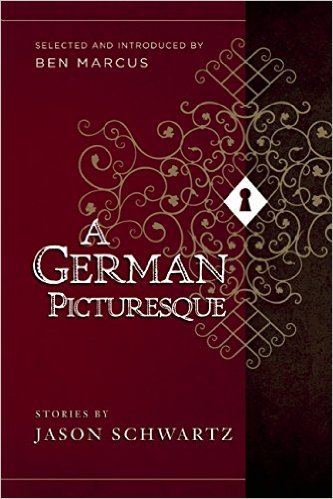 A German Picturesque by Jason Schwartz (Pharos)
The exactness of Jason Schwartz's language can pull apart perception itself. The stories in this slender book can at times read like runes. If Gary Lutz or Ben Marcus interest you, you'll want to read Jason Schwartz.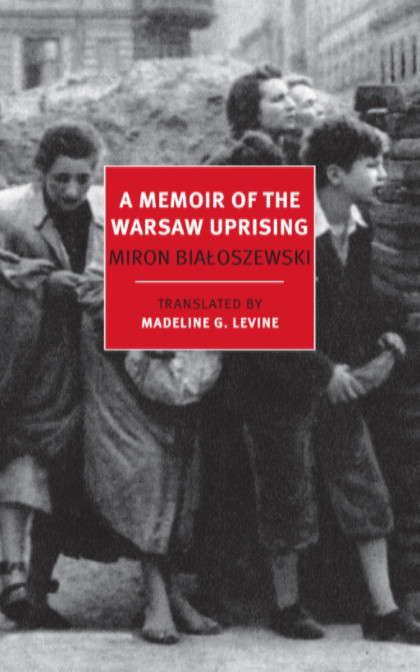 Memoir of a Warsaw Uprising by Miron Białoszewski (New York Review Books, tr. Madeline G. Levine)
A scandal when it first arrived in 1970, Memoir of a Warsaw Uprising is a frenetic personal account of the 1944 Polish resistance army's revolt that turned the history of the event on its head. Białoszewski's is a book that breathes life into destruction.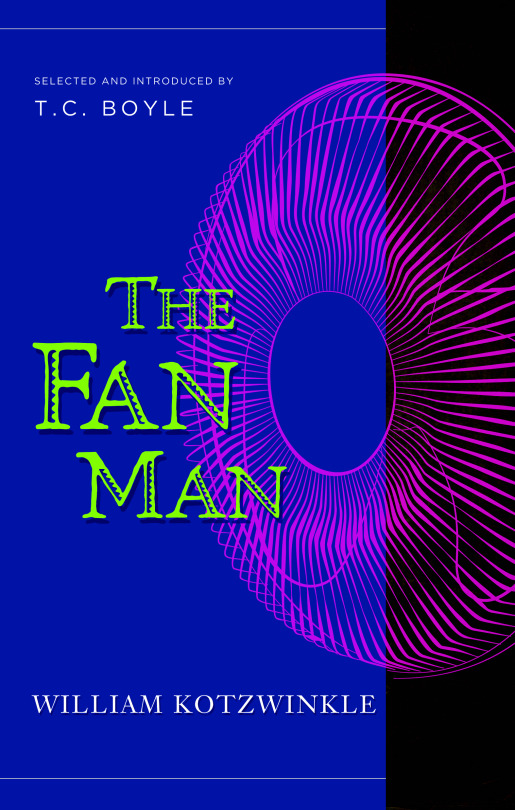 The Fan Man by William Kotzwinkle (Pharos)
This 1974 gonzo-skronk Quixote would probably be vital at any point in history, but this was a particularly good year to take a hiatus and visit its huge, panting, anticoherent Now. Without the cockeyed absurdity of The Fan Man there'd be no Big Lebowski, much less the "mournful" chapter in Tram 83.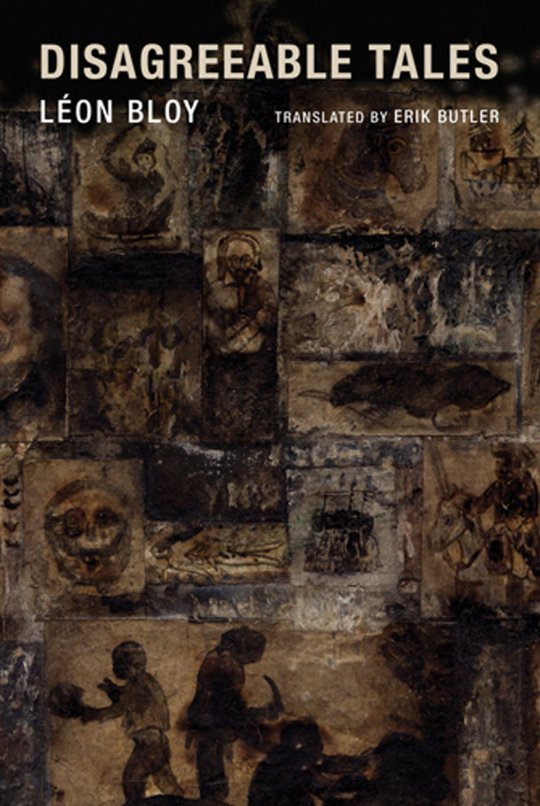 Disagreeable Tales by Léon Bloy, tr. Erik Butler (Wakefield Press)
Wakefield Press has been knocking it out of the park with its reissues and translations of European morbidities and Bloy is the king of all depravities, as this collection of criminal acts, evil anecdotes and misanthropy at its finest from the Fin de siècle French decadent bears out at last.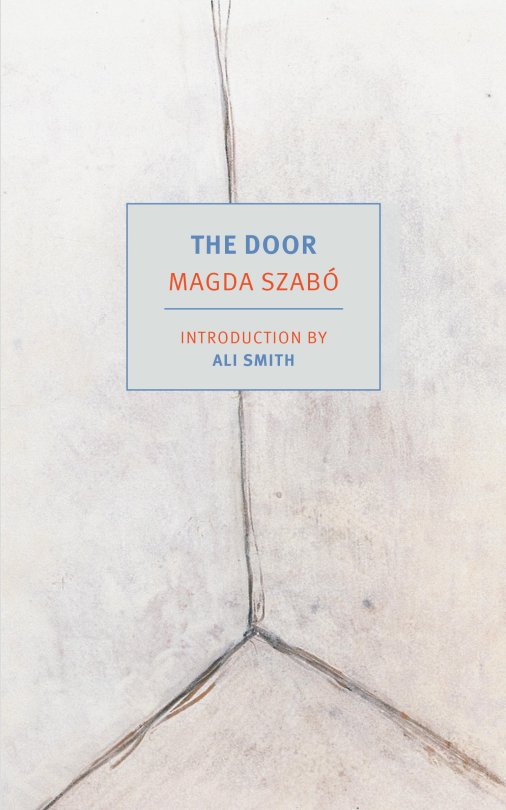 The Door by Magda Szabó (New York Review Books, tr. Len Rix)
First published in Hungary in 1987, The Door (fittingly)is a door into a world of strange and vital international literature. On the surface a story about two very different women, The Door is a masterpiece of myth and emotion.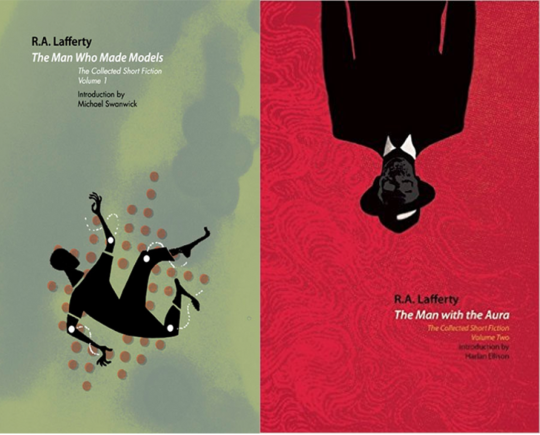 The Man Who Made Models/The Man with the Aura: Collected Short Fiction Vols. 1 and 2 by R.A. Lafferty (Centipede Press)
2015 saw a spate of reissues (including these deluxe editions) of the wonderfully odd stories of long out-of-print wunderkind R.A. Lafferty. Another writer whose work has been classed as science fiction but whose true metier was ideas stretched to their greatest possibilities, Lafferty wrote in imitable laser-blasts of prose equal parts playful and transfixing. These collections are an affirmation for an enduring cult of devotees for whom Lafferty is the American equal of a Borges or Cortázar.