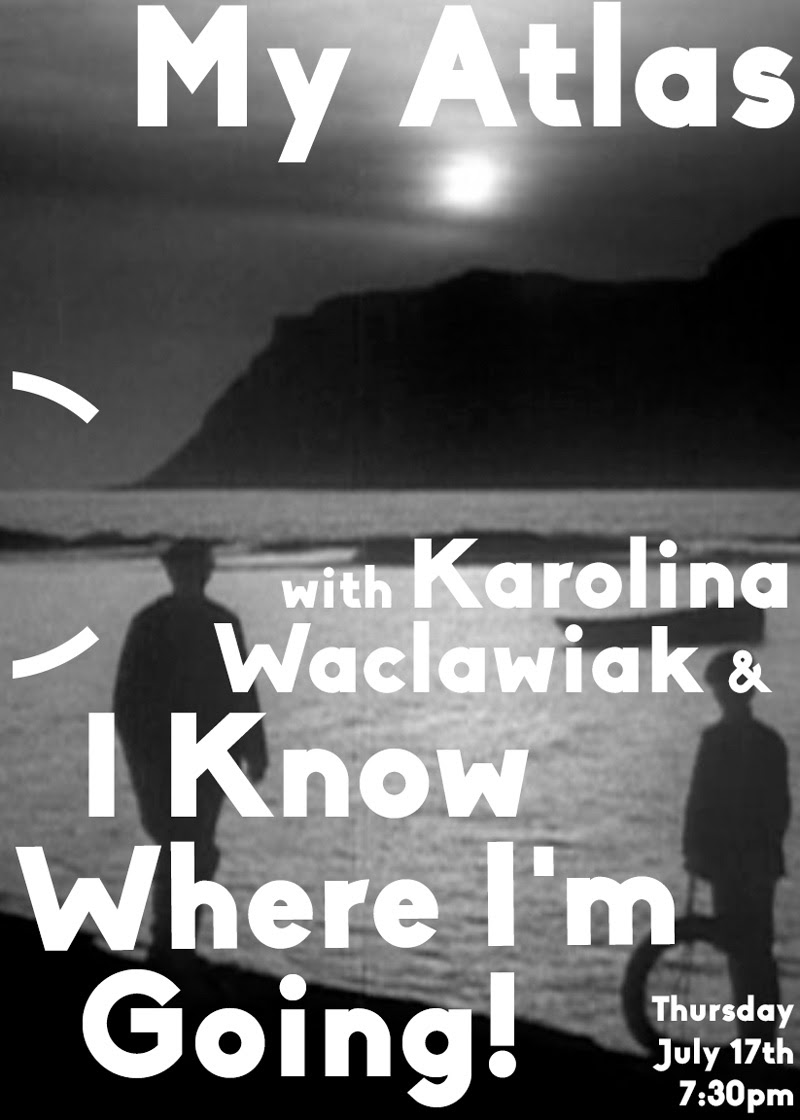 Los Angeles! This Thursday, July 17th at 7:30pm, join Believer editor Karolina Waclawiak as she presents the 1945 film I Know Where I'm Going! as part of Clockshop's My Atlas summer event series. The series "pairs films with live travelogues to explore the varied experiences of women travelers."
Curated by Believer contributor Sasha Archibald along with Julia Metzler and Courtney Stephens, the series will feature Vanessa Veselka, Andrea Richards, Dolores Dorantes, and more. Check out the full schedule here.
Tickets: $10, $7 for students
The outdoor film series will be held at Elysian courtyard at 2806 Clearwater St., Los Angeles, CA 90039 unless otherwise specified.