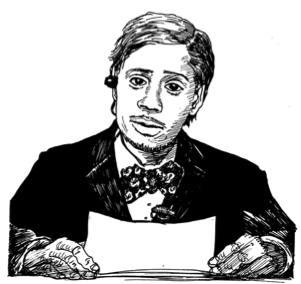 In the October Issue:
SEARCHING FOR DAVE CHAPPELLE TEN YEARS AFTER HE LEFT HIS OWN SHOW
Besides race, three things make Dave Chappelle's comedy innovative and universal: wit, self-deprecation, and toilet humor. This is the same triumvirate that makes Philip Roth's writing so original. Woody Allen's movies, too. Chappelle had a keen sense of the archetypal nature of race, and understood just as acutely how people work on a very basic level. In a Chappelle's Show sketch about the reality show Trading Spouses, a black man sits on a toilet in a white family's house and flips through a copy ofPeople magazine while taking a dump. He looks up: "Who the fuck is Renée Zellwedger?" In another sketch, a stodgy, Waspy white man (Chappelle in whiteface) lies in bed with an attractive black woman in classy lingerie. He wants her. But he wants to make love with his pajamas on.
Chappelle did such a good job of truth-telling, on every subject, that nobody knew what to do when he just stopped talking. In no way did his quitting conform to our understanding of the comic's one obligation: to be funny. To talk to us. To entertain us. To make us laugh. We aren't used to taking no for an answer, to being rejected, especially not by the people who are supposed to make us smile. Especially not by black men who are supposed to make us smile. And yet Chappelle did just that. And so, like everyone, I wondered what had happened. What had happened, and, more so, what had brought Chappelle to—and kept him in—Yellow Springs? At a stand-up appearance in Sacramento in 2004, a frustrated Chappelle lashed out at his hecklers from the stage, yelling, "You people are stupid!" So what was it about this small college town—where hippies slipped me bags of Girl Scout cookies, where Tibetan jewelry stores and fair-trade coffee shops dotted the main street, and where kindly white ladies crossed the street to tell me my wild hair was giving them life—that made it more satisfying than celebrity or fame?