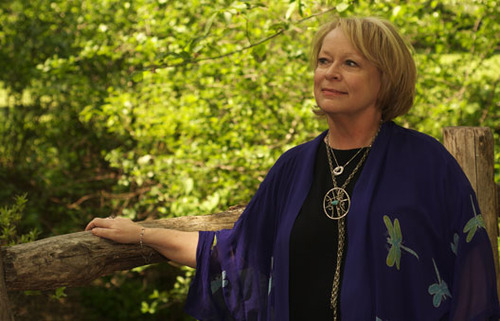 I think that sometimes people associate writers and critics with being pretentious snoots. One need not act like a pretentious snoot. One of the more successful women I think of in writing happens to also be one of the least pretentious un-snooty women I think of in writing. Another thing that I respect in this woman is that she is a fiction writer herself, so she like, knows what it's like, man. I thought interviewing her would be helpful for anyone who acts like a pretentious snoot. Also helpful for the rest of us because she's deep, man.
Jane Ciabattari was the President of The National Book Critics Circle for three years, supports both commercial and indie writing (she has an e-book coming out with Dzanc later this month), and as she tells us, has a love of both print and online publishing and talks to us about why, and apparently she has a sticker in her office which reads, quote: "All my shit's online." Love, Nicolle
NICOLLE ELIZABETH: Hey Jane! Thanks for chatting with us for Go Forth. So, what is being the President of The National Book Critics Circle like? 
JANE CIABATTARI: Hectic, demanding, addictive. The awards alone involve a year-long commitment; the 24 members of the board read continuously, suggest books, discuss, argue, come together three times over the year for day-long meetings, come up with longlists, advocate, fight for favorites, then vote on a shortlist in a day-long board meeting in January. Then, in March, in a half-day marathon meeting we vote on six winners in six categories. It's insane. You have to love books ferociously. Happily, I do.
Here's my Paris Review culture diary from one January finalists' day, and I wrote about how we choose the winners in March, here.
I spent three years as the president. I loved it. But after two terms, I was happy to clear time for my own writing. I'm still on the NBCC board. I'm now Vice President/Online, in charge of the social networking and Critical Mass, the blog (I'm the only one left since the beginning in April 2006, when John Freeman was president and Rebecca Skloot was running the tech stuff).
I got involved in planning and moderating hundreds of events, featured readings at AWP, a team of stand-up critics at PEN World Voices Festival, regional events at Prairie Lights, City Lights, all the great bookstores and other venues. And, of course, book reviewing was pronounced dead or dying, and then didn't disappear at all, which I wrote about in "Back from the Dead."
NE: When did you realize that you were a writer?
JC: Fourth or fifth grade. I won a cherry tree for a poem I wrote about George Washington. I wrote a convoluted poem about Sisyphus.
NE: What are the top three books you would consider to have changed your life, your writing, are your anthems?
JC: Margaret Atwood's early novel Surfacing. Marilynne Robinson's first novel, Housekeeping.  Obviously I was curious about women, madness, water, drowning, surfacing, wildness, wilderness, and how to put all of this into my own voice. (My story "Stealing the Fire," the title story in my first collection, is about a woman finding her voice, which doesn't seem to fit into her writer father/mentor's idea of writing, breaking a taboo of sorts.) James Salter's Light Years. Just gorgeous writing.  I read it regularly. Ditto Virginia Woolf's To the Lighthouse and The Waves. Toni Morrison's Beloved, Sula, The Bluest Eye. Oops that's more than three. I could go on…
NE: What was the first story you ever wrote?
JC: Real story? "Hide and Seek," a taut suspenseful––and withholding––story about a young girl being abused by an older neighbor boy. Nancy Packer, my professor at Stanford, told me it was good but I didn't go far enough. I wasn't able to at the time, but she taught me you could. I sent her a copy of my first published story, "Hiding Out," which was in a fine literary quarterly, and reprinted in a slick magazine (which paid me what seemed a huge sum at the time) and more recently online. She was an inspiration.
NE: When and why did you decide to go into criticism?
JC: I was in a car accident. I had whiplash, three herniated discs in my neck, a concussion. At the time I was writing a weekly column about international affairs, Washington politics and the movies. I was on a plane a lot, out of the country to Havana, Hong Kong, Marrakech, to Los Angeles for the Golden Globes, to DC to interview folks in Congress, like that. After the accident I had to lie in bed part of each day for months. Reading was something I could do while recovering. I started doing some reviews for Kirkus. I was reading a galley of a new Alice Munro collection, Hateship, Friendship,Courtship, Loveship, Marriage, and thinking about what a remarkable contribution she had made, and how she was so often dealt with as a regional writer. I pitched Steve Wasserman, who was then the book editor for the Los Angeles Times. He assigned me a review and ran it on the cover. That was it.  One of the points I made early in the review: "Over the years since her first collection, 'Dance of the Happy Shades,' was published in 1968, the sheer spaciousness of Munro's storytelling, her gift for surprising us with the truth about ourselves, has transcended national boundaries and the limits of regionalism. Which is why we have come to embrace her as a major author writing in English on the strength of her short fiction."  The review is on my website, under "publications." I treasure that first step into literary criticism. Ever since, I've done mainly book reviews, interviews, cultural reporting, for dozens of publications. These days I'm a regular contributor to NPR.org, The Daily Beast, the Boston Globe, among others.
NE: You have published and written for many, many years on the internet as well as in print. What are the pros of the internet literary world? What are the pros of publishing in print?
JC: The Internet? It's fast, as you know, to write, submit, do edits, read, post links, tweet, etc. online. I have a sticker on my desk: "All my shit's online."
In print? You can hold a publication in your hands, get that irreplaceable tactile sensation, turn the pages, bookmark, underline, write in the margins, send copies to family and friends.  You can save your work in your personal archives. I love the New York Times Book Review, as a stand-alone publication, and all the other publications that put reviews and interviews into the world. Print is precious. I would never want to be without it. And…when electricity is out, where do you turn?
As you can see, I'm either/and person.
NE: And you have an e-book forthcoming and have chosen to go with Dzanc, who are great. Can you tell us about it a little?
JC: I was thrilled when Dan Wickett contacted me and let me know they wanted to reprint my first collection, Stealing the Fire, as a selection in their rEprint series. It's particularly great because the book was published about a decade ago by a wonderful small press with no distribution. I had great pre-publication reviews, but no books in stores. So this is a second life for the stories in that collection.
I'm in great company—Pinckney Benedict, T.C. Boyle, Percival Everett, Gina Frangello, Abby Frucht, Ellen Gilchrist, Nadine Gordimer, Dawn Raffel, Stephen Dixon, and the list goes on. It's a wonderful experience, so far. And I love the cover Dzanc created for it.
NE: What advice if any, can you offer for writers who want to try and write criticism?
JC: Join the National Book Critics Circle. You can join as a student member for $15 a year, if you're still in school. You can join as a "Friend of the NBCC" if you haven't published reviews, for $30. (www.bookcritics.org/membership) You will get a guide to freelancing markets, Rebecca Skloot's "Reviewer's 101" introduction, discounts to publications that publish great reviews, and the chance to be part of the conversation, including write for the NBCC blog, Critical Mass, when we do our regular NBCC Reads series. www.bookcritics.org/blog Also, read John Updike's guidelines, on Critical Mass. Read the reviews in our blogroll of review publications.
More details and links to stories at www.janeciabattari.com or @janeciab on Twitter.