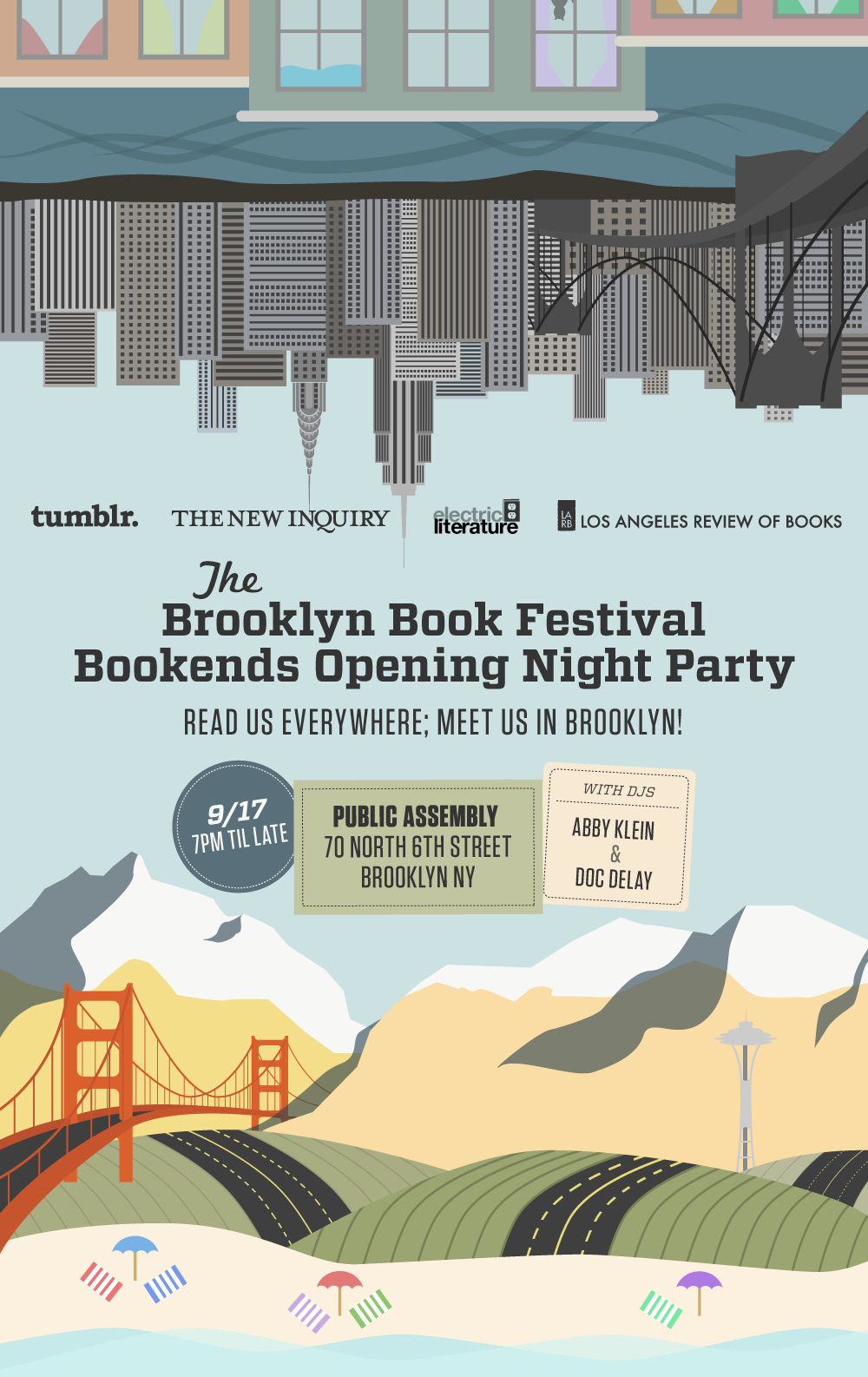 We'll be proud to attend as well. Meet us all there!
Three top web-based literary publications (and Tumblr super-users) invite you meet your internet friends in person for chatting, drinking, and dancing to kick off the most bookish week in Brooklyn. Music from DJs Abby Klein and Doc Delay and free drink specials enhance the East Coast vs. West Coast faceoff — and everybody wins!

Monday 9/17 at 7pm, Public Assembly, 70 N 6th Street, Brooklyn NY. See you there!